Tourism Kelowna's spring paid advertising began to roll out last week. After a couple of years of advertising weighted towards Western Canadian audiences and with marketing tactics geared towards reaching visitors already aware of Kelowna and the Central Okanagan, it's time for us to return to awareness-generating and brand-building tactics to reach and attract new visitors.
In 2023, our marketing plan remains primarily focused on a domestic audience but increases our marketing tactics in Eastern Canada over past years. Our overall objective is to attract visitors seeking a trip and who are interested in wine, food, and/or outdoor adventure. While we want to maintain Kelowna's substantial summer activities, our marketing plan aims to build spring, fall, and winter visitation and only has paid advertising during those key seasons.
This year, we're returning to a "full-funnel" marketing approach, which means we have marketing tactics that are intended to reach potential visitors early on in their trip planning (dream phase), while they are researching trip ideas (plan phase), and while they are finalizing their plans (booking phase). For the past few years, we have focused on the planning and booking phases with return visitors.
Our spring flight of marketing materials—some highlighted below—features television advertisements, online video ads, digital out-of-home advertisements, cinema pre-show ads (on the big, big screen), native display ads, custom content articles, social media ads, digital display ads, search advertising, and partnerships with travel information and planning partners. These paid marketing tactics are in addition to our ongoing "always-on" tactics with travel media, content marketing, and social media content creation.
The campaign continues with the creative platform of "finding your centre" in Kelowna, playing off the fact that Kelowna is the hub of the Okanagan Valley and a place where you can find a perfect balance of activities to restore and rejuvenate your outlook. The campaign runs from early March through to early June. A selection of the campaign elements are below. 
If you have any questions about our 2023 marketing and communication strategy, please get in touch with me at chris.shauf@tourismkelowna.com.

Video
(TV, Online & On Screen)
Digital
Social Media Ads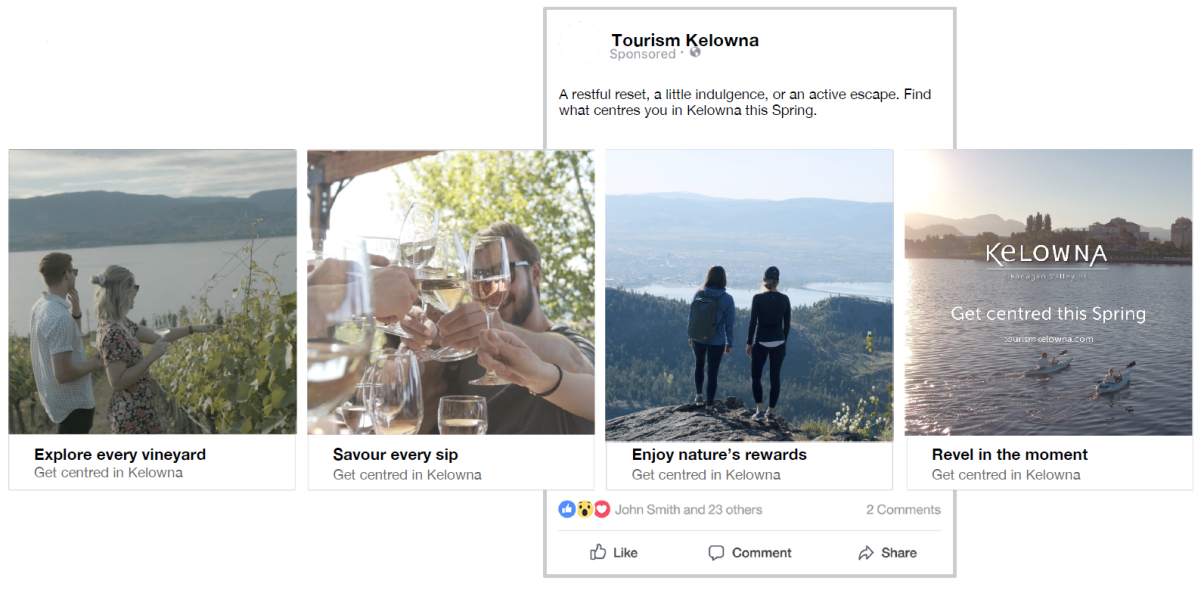 10-Second Digital Video Ads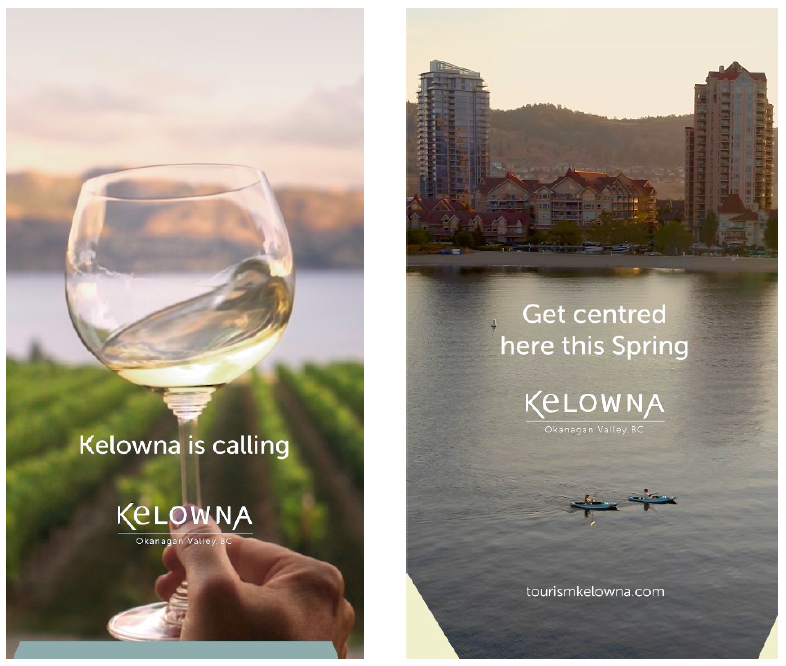 Online Native Display Ads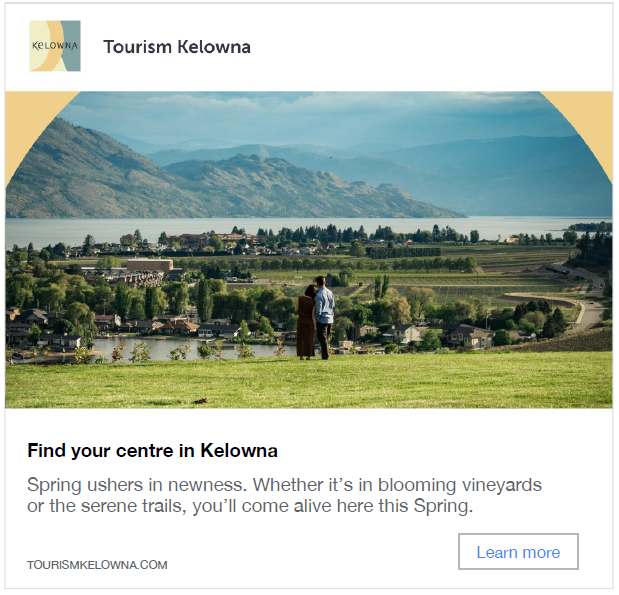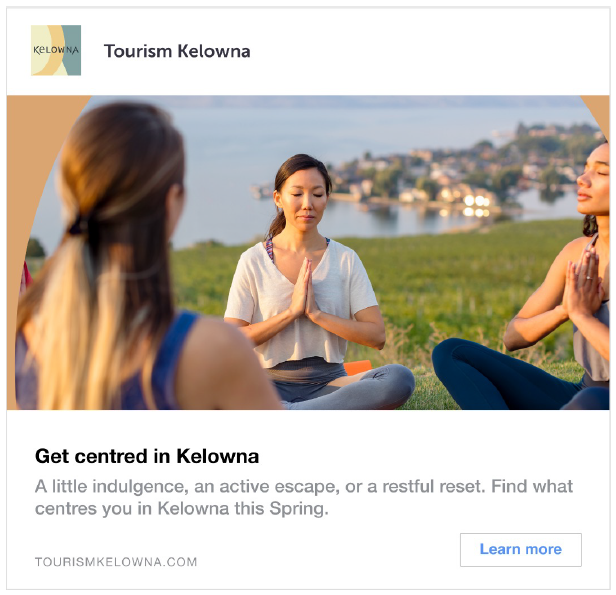 Social Media (Pinterest Ads)