We are pleased to provide you with updates from our team, including an overview of some key initiatives, as they align with our organization's strategic priorities, that took place during the last quarter of 2022.

Establishing Kelowna and the Central Okanagan as a Four-Season Travel Destination

Rivalry Series 2022. Photo credit: Matthew Murnaghan & Hockey Canada Images
Our largest investment in fall/winter paid advertising, launched late in Q3, continued to target travellers in ON, AB, and BC throughout the fourth quarter. This included a media placement on the digital columns in Toronto's Union Station, one of Canada's highest traffic corridors. 
Starting in the third quarter and continuing through the fourth quarter, we placed ads within Air Canada's flight network and distribution channels as part of our targeted bilingual campaign in the Greater Montreal Area to support flights from YUL to YLW. 
We engaged with travel media in Vancouver and Calgary to pitch stories and seek opportunities for destination coverage targeting spring, fall, and winter stories.
During the third and fourth quarters, our Business Development team successfully hosted more than 40 event planners and clients at in-person events in our three key markets (Calgary, Vancouver, and Toronto). 
With Tourism Kelowna's support to secure the event, the Rivalry Series was successfully hosted at Prospera Place in mid-November. This was the first rematch of the 2022 International Ice Hockey Federation Women's World Championship gold medal game.

Fostering Sustainable Growth of the Destination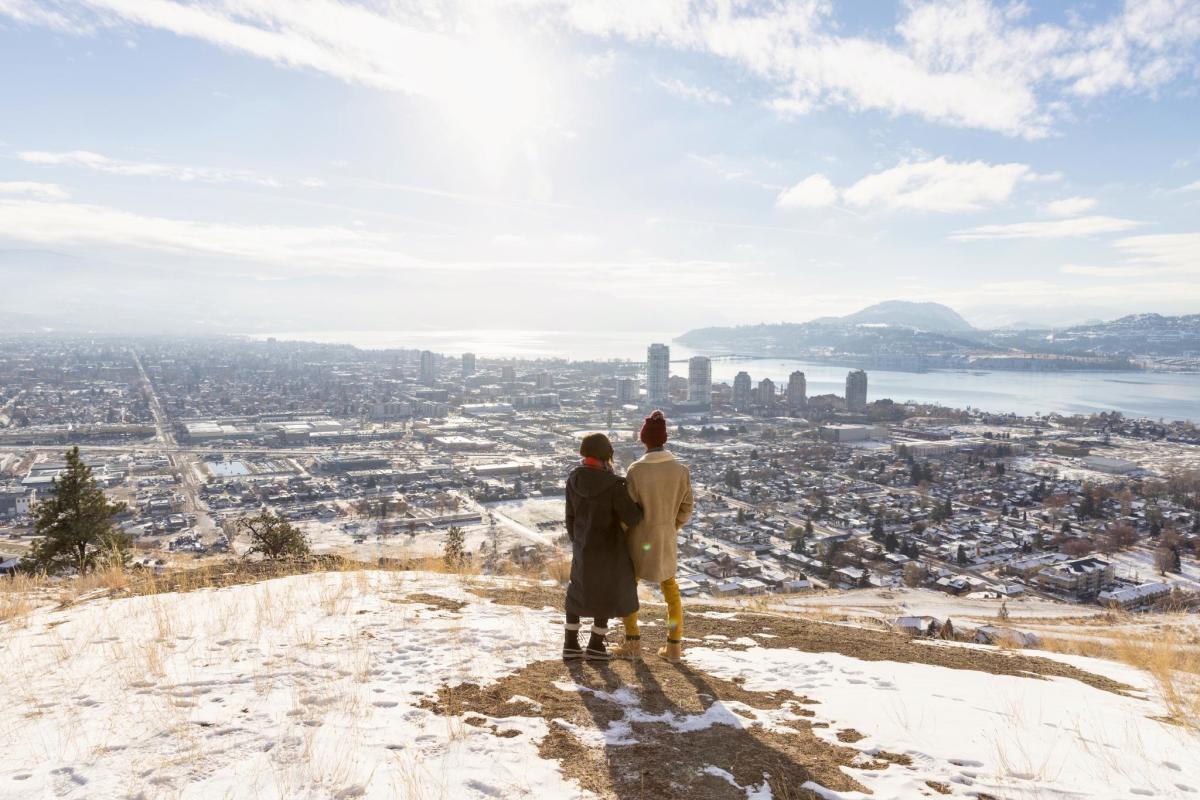 Photo credit: Darren Hull Studios
The second year of the #exploreKelowna Local Savings Pass was launched with targeted incentives and promotions from over 60 local businesses to encourage residents to shop locally and visit area activities and attractions. More than 1,950 individuals signed up for the pass.
An accessibility module was added to Tourism Kelowna's website to deliver content to more audiences.
New video assets for the award-winning OKGo campaign were launched in the fourth quarter. Our team will use these videos alongside other OKGo assets to continue attracting business events to Kelowna.
From late November to early December, our Community & Visitor Engagement mobile team attended several community events, including the Family Winter Fest, Rutland Winter Light Up, Downtown Kelowna Winter Street Market, Eldorado Tree of Dreams, and Lake Country Winter Market. 
After being on hold for the past couple of years, several familiarization tours took place for our staff and volunteers in the fourth quarter. This allowed our team to build community engagement by re-engaging with and learning more about local businesses.

Ensuring Organizational Excellence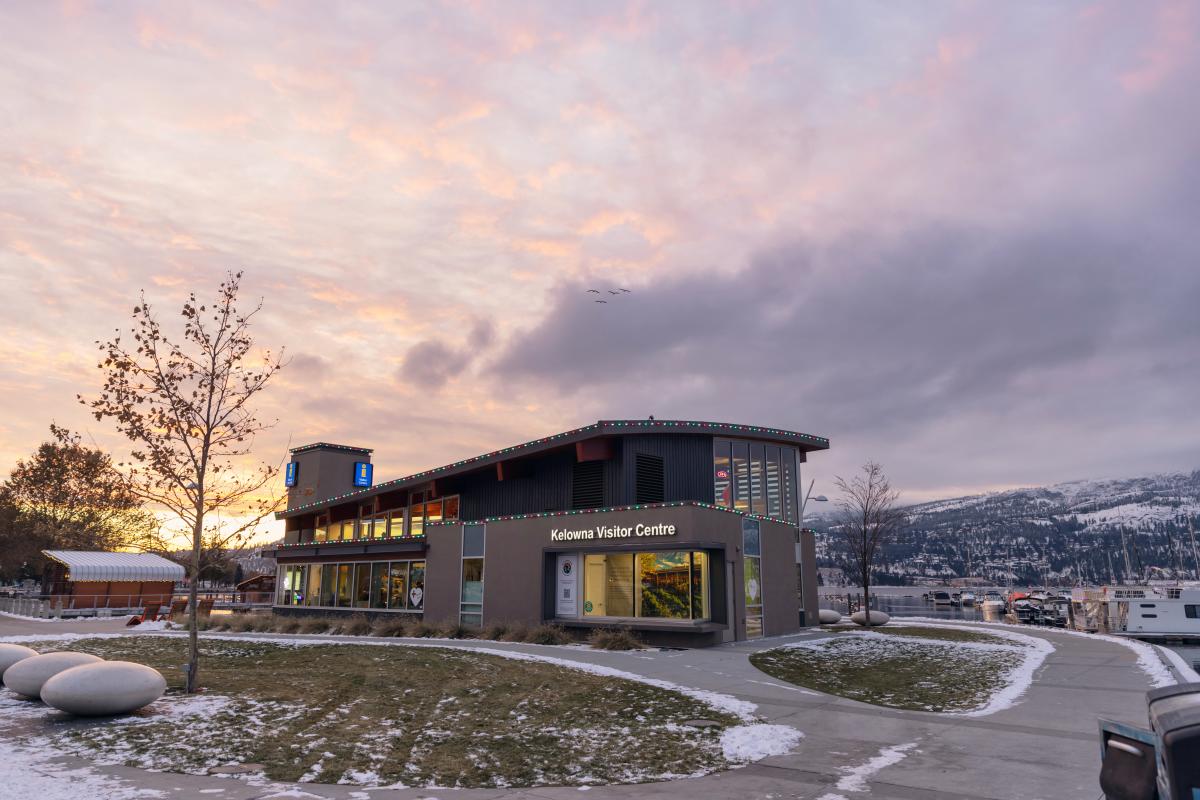 Photo credit: Darren Hull Studios
We completed our annual member and resident surveys, which provide essential feedback on what services and information provide the most value to our industry stakeholders and the local community. A recap of the member survey is available in our Industry News Centre; the resident survey summary will be published shortly.
The third phase of our Visitor Intercept Survey took place in the fourth quarter. Designed to provide updated information on consumer travel habits and spending, this information becomes part of our larger tourism Economic Impact Study, scheduled for release in mid-2023. 

Engaging Partners and External Stakeholders to Grow the Visitor Economy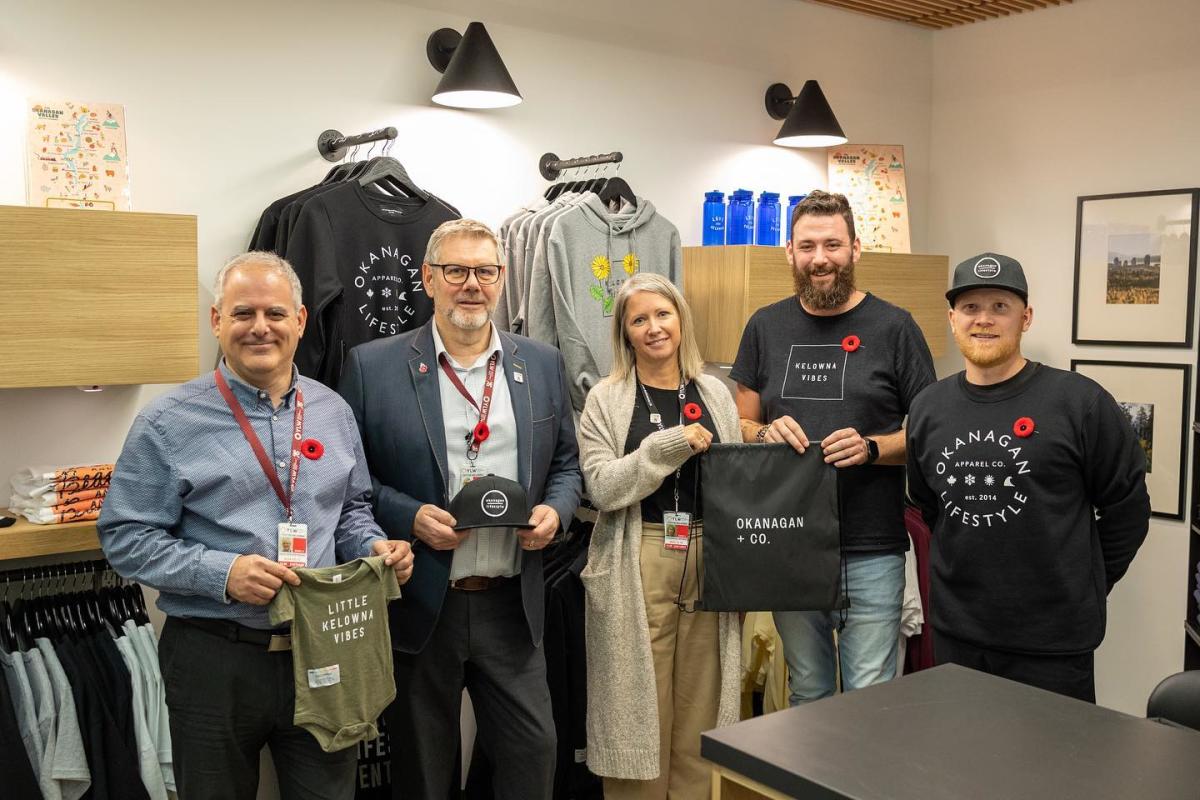 We opened a new retail kiosk called Okanagan + Co. in the Kelowna International Airport departures lounge. Travellers can shop select items from our popular Love for Kelowna and Kelowna Vibes merchandise line and regional brands, like Okanagan Lifestyle, offered through our consignment program.
In mid-December, a Tourism Destination Development Plan for the region was introduced, co-created with tourism stakeholders, businesses, and locals. To support the series of recommendations detailed in the Plan, Chris Lewis assumed the role of Director of Destination Development. 

To learn more about our team's strategic priorities and key initiatives, contact: