As we continue to forge ahead through the ongoing ups and downs of the pandemic, doing all we can as an industry to stay safe and keep others safe, let's take a moment to reflect back on some of the bright moments for our local tourism industry and community in 2021.

Welcoming the World
The year kicked off on a high note, with CNN featuring Canada as one of the 21 places to go in 2021—Kelowna, as "a picturesque lakeside wine country," was one of the select destinations highlighted in the piece.

Taking Flight
Exciting news this year came in the form of a new route from Montreal to Kelowna, launched by Air Canada in late June. More recently, Kelowna International Airport regained its international status for flights, with routes including Seattle to Kelowna returning in the near term.

Celebrating the Return of Events
The return of events provided cause for celebration, particularly with the announcement that Kelowna had won the right to host the 2026 BC Summer Games, which will bring more than 4,000 people to our destination.

Collaborating for Success
Our local tourism-related businesses and organizations continued to work together to make a big impact within and beyond our region, creating new offerings for visitors and locals alike. Thanks to strong community partnerships, both the award-winning OKGo marketing campaign and the inaugural Meet Me on Bernard were also launched in 2021.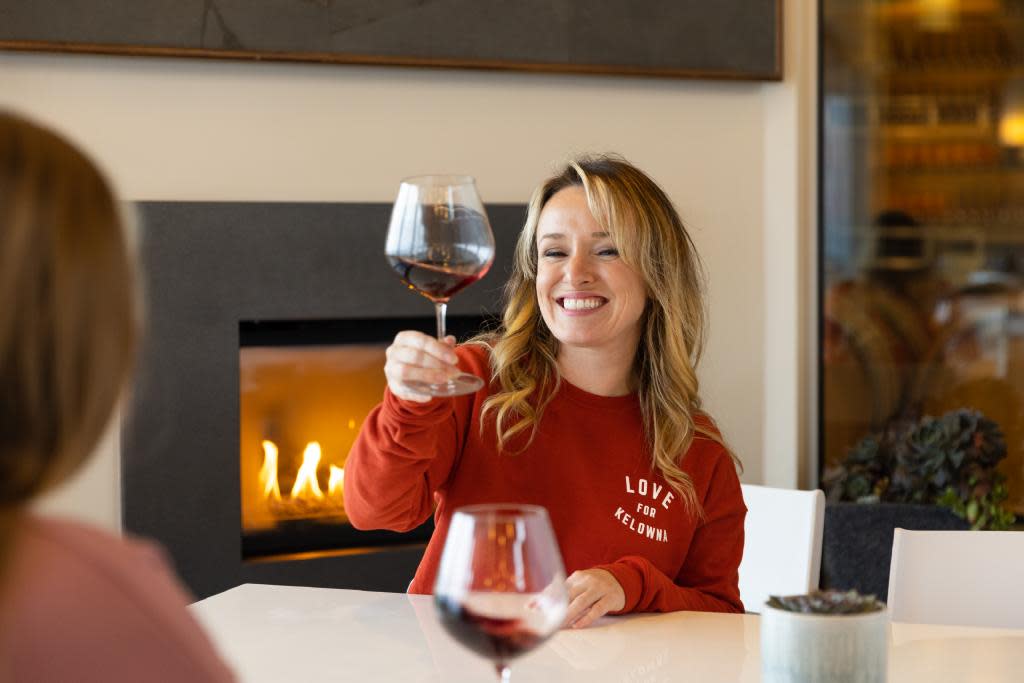 Spreading the Local Love
May 29 was proclaimed Love for Kelowna Day by Mayor Colin Basran; the annual event, spearheaded by our team as part of Tourism Week in Canada, once again brought the community, including industry stakeholders, together to showcase the best of Kelowna and encourage everyone to support local.

Supporting the Community
More than 100 local businesses, entrepreneurs, artists, and artisans now sell their locally-made or inspired products through our consignment retail program at the Kelowna Visitor Centre, a 21% increase over 2020. In addition, for every purchase made one tree will be planted in BC through our partnership with One Tree Planted; as of the end of November, purchases made through our retail program have resulted in more than 6,800 trees being planted. 

Raising a Glass to You!
Through the uncertainty of the year, it was inspiring to see new ventures launch and celebrate alongside local businesses and organizations that commemorated momentous anniversaries.
We applaud the resilience, hard work, and tenacity of everyone in our industry this year and look forward to working with our stakeholders and partners in 2022 and beyond to recover, rebuild, and grow the Central Okanagan's vital tourism sector.
Cheers to the new year!