Tourism Kelowna has launched Kelowna Key, the fourth in the series of free digital experience passes aimed at connecting visitors with local businesses. 
This new pass has been created exclusively for delegates and attendees of meetings, conferences, and events, as well as other segments of business travellers, such as travel media. As restrictions continue to ease and group travel resumes, Kelowna Key will offer these visitors a fun way to explore more of our region and take part in remarkable experiences, while also driving direct traffic to our stakeholders.
There are over 60 businesses participating in the pass, which includes offers and discounts at wineries, breweries, restaurants, attractions, guided tours, bike rentals, and so much more.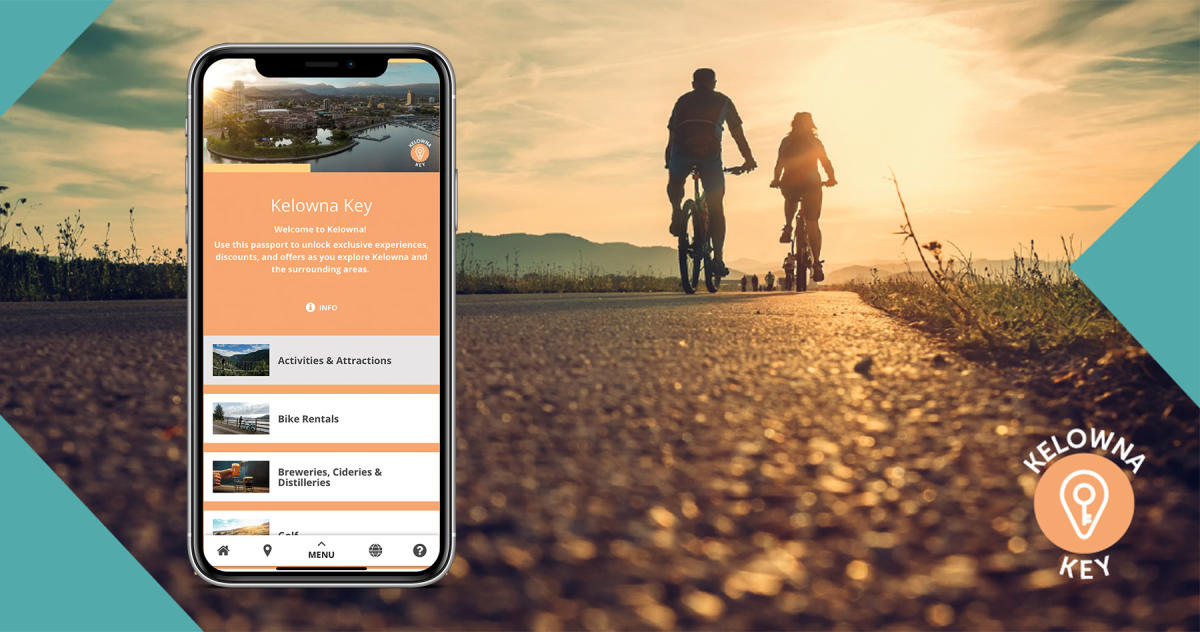 How it Works
1. Tourism Kelowna will provide access to the Kelowna Key pass to pre-approved event organizers and/or media. Visitors will sign up and have the pass on their phones. 
2. Visitors will stop in at locations included in the pass, which expires 10 days after its first use. 
3. Users show the applicable offer at participating locations and click on the redeem button (there is no PIN required). 
If you have any questions about the pass, or if you would like to participate in Kelowna Key, please reach out to me at sara@tourismkelowna.com
About Tourism Kelowna's Mobile Passport Program
Our team launched the passport program at the beginning of 2021 to help support local businesses during the pandemic. The program aims to appeal to different visitor types and locals by developing creative experiences, all accessible through the convenience of their mobile phones. The passport offers and itineraries are designed to drive traffic directly to our stakeholders in a trackable and measurable way while creating new and engaging experiences for visitors and residents. To date, close to 2,500 people have signed up for passes, which has resulted in over 1,000 redemptions at local businesses. For more information on previous passes, click the links below: