This past May, Tourism Kelowna launched its second mobile passport program, the #exploreKelowna Wine Trails Passport. The passport was exclusive for the spring season and was in-market from the beginning of May until the end of June. As COVID-19 restrictions remained in place during the first part of this year, it was important not only to find ways to support our residents but also to drive direct traffic to our local businesses. 
The #exploreKelowna Wine Trails Passport was completely free for locals and visitors, who were able to easily sign up online to access the discounts in a simple, mobile-friendly way. Fifteen wineries participated and offered some great experiences for the almost 800 users who signed up for the pass. Over the course of the two months the pass was active, more than 500 check-ins and redemptions were recorded, creating a direct economic impact on the participating wineries.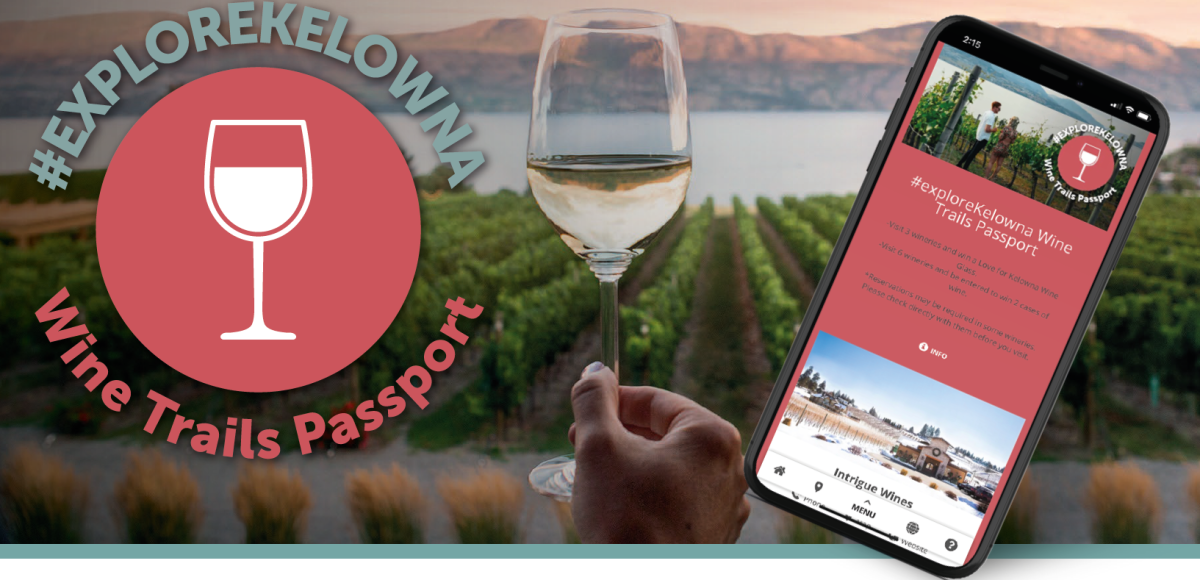 When asked about the passport, Danielle Hill, a Kelowna local and avid user, stated: "I loved it and thought it was super fun. I literally would work from home, go walk the dogs, then go for a tasting near the house...and it was absolutely fantastic". 
The launch of the Wine Trails Passport followed the #exploreKelowna Local Savings Pass, which was our first program in the series. This first passport included nearly 90 businesses and resulted in approximately $25,000 in spending at local businesses.
The passport program aims to appeal to different visitor types and locals by developing creative experiences, all accessible through the convenience of their mobile phones. Throughout the year we will be launching different mobile passports and itineraries designed to drive traffic directly to our stakeholders in a trackable and measurable way, as well as creating new and engaging experiences for visitors and residents. We are currently working on a new self-guided scavenger hunt of the Uptown Mural Project in Rutland that is expected to launch later this month.  
If you would like to participate in the experience passports or would like further information, you can reach me at sara@tourismkelowna.com.