After growing up in her hometown of Montreal, Lisanne Ballantyne set off for Winnipeg, where she graduated from the University of Manitoba before beginning her career in the marketing, communications, and public relations sector. In 1995, Lisanne headed further west, working in Calgary, Red Deer, and Edmonton before moving to Kelowna in 2017 to be closer to family and to join the Tourism Kelowna team as its President & CEO.
In her role, Lisanne notes that she has "the privilege of leading a talented team of destination marketing experts who are helping local businesses and the community thrive through the tourism industry," adding that one of the most inspiring parts of her job is seeing the creativity, passion, and high services standards of the organization's staff and volunteers.
"Everyone of them cares so deeply about the visitor experience and how we can best support local tourism businesses," she says.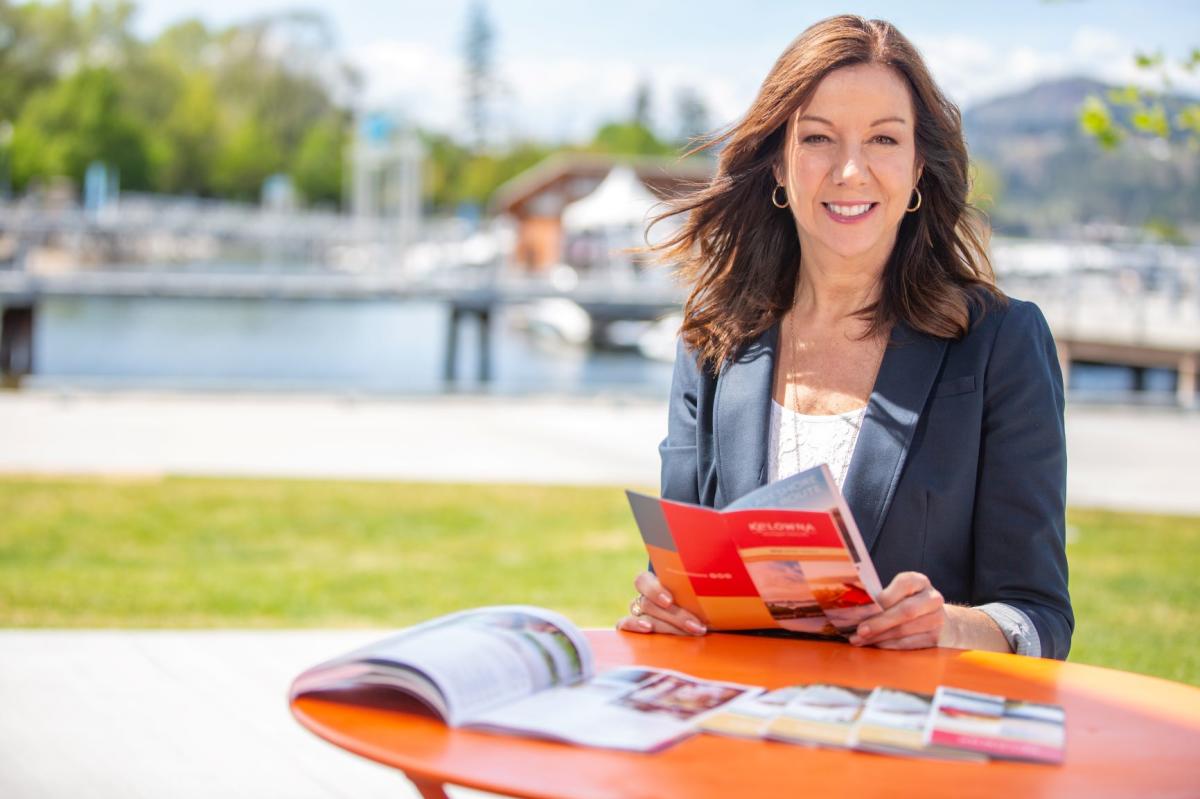 Since taking on the role of President & CEO, Lisanne has been a champion of collaboration within the local industry and community, developing relationships and helping support the team in building partnerships that positively impact the region and its residents. 
"It is surprising (and gratifying) to see in our research that local residents have such a high level of support for the tourism industry and are aware of the associated economic and social benefits," says Lisanne.
Tourism Kelowna members and industry partners in and around Kelowna can connect with Lisanne to learn more about the long-term strategic direction of Tourism Kelowna, discuss the Society's annual business plan, and ask any questions regarding the programs, products, and services Tourism Kelowna delivers to support its members in delivering remarkable experiences to visitors and locals in the Central Okanagan.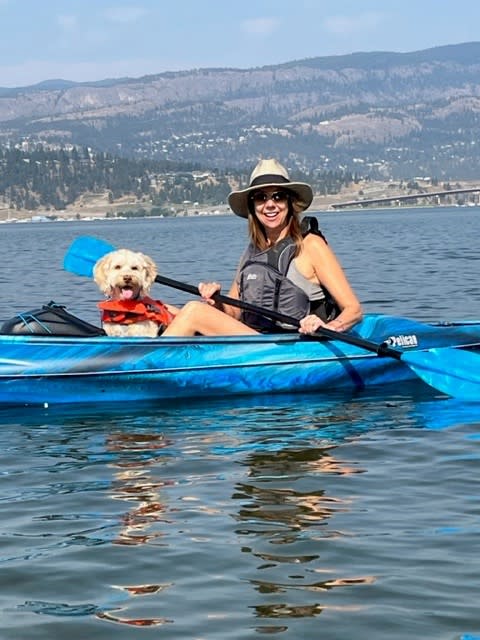 For Lisanne, a perfect day in the Okanagan means starting off the day in the water, kayaking with her dog, Leo, followed by lunch with friends at a new restaurant or winery, and finishing off with an evening concert, exhibition or show. 

Read on to learn more about Lisanne and for some of her Kelowna recommendations!
WHAT'S THE BEST THING YOU'VE EVER EATEN IN KELOWNA?
As much as I love local food, I'm more interested in the specialty cocktail movement right now...my favourite is the vintage Boulevardier. Places like Frankie We Salute You!, Friends of Dorothy, Krafty Kitchen & Bar, micro bar + bites, and OAK + CRU are leading the way.
WHAT ARE YOUR TOP 3 RECOMMENDATIONS FOR THINGS TO DO/SEE/EAT WHILE EXPLORING KELOWNA AND ITS SURROUNDING COMMUNITIES?
Always start by consulting our website and our Community Specialists at the Kelowna Visitor Centre!
A few of my personal recommendations are to:
Rent a boat or SUP and get out on the water—there are so many micro-beaches to explore.
Bike or walk the Okanagan Rail Trail, as it's an incredible four-season experience.
Wine touring that blends the big, iconic wineries with visits to some smaller boutique wineries.
WHAT'S YOUR FAVOURITE TRAVEL MEMORY?
A great destination is defined by the people you meet. I just returned from beautiful Ireland, where I was blown away by the over-the-top hospitality offered by everyone from hoteliers, taxi drivers, bartenders, dishwashers, and retail clerks.
WHAT'S ONE FUN FACT ABOUT YOURSELF THAT PEOPLE MAY NOT KNOW?
I'm pretty good at performance Improv and once performed at a Comedy Club.