With its backdrop of warmth, light, and natural landscape, Kelowna is the place to be in the fall. Clear days and mild temperatures make it the ideal destination to relish long days outdoors. Whether that means taking a gentle paddle on Okanagan Lake, admiring the view from one of the many surrounding hiking or mountain biking trails, or horseback riding through the reds, golds and yellows of the changing larch trees.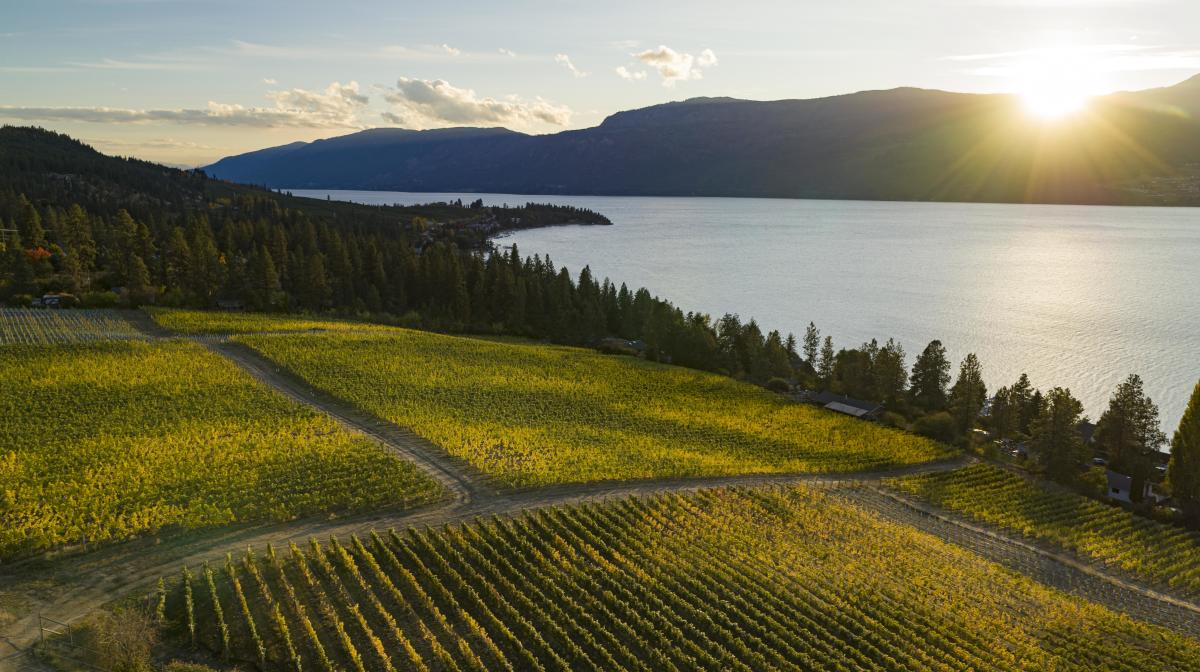 50th Parallel Estate Winery. Photo by: Shawn Talbot Photography
Fall is also a wonderful season for wine! Roam sun-soaked vineyards, discover cellar secrets and sample the season's new releases on a guided winery tour along one of five regional wine trails. Local experts share their wealth of knowledge as you go from one winery to the next around Kelowna's iconic wine country. Leave the planning, and driving, to your guide as they customize an itinerary according to your tastes. Just sit back, relax, and soak in the rich fall colours of the rolling vineyards around you.
Looking to indulge your senses? Harvest season in Kelowna is a feast for the eyes. Visit plentiful fruit stands, orchards, and farmers markets to sample local flavours and load up on fresh produce and locally-produced products. The region's micro-climate and predisposition for a long, hot growing season means Kelowna's bounty in the fall is abundant.
Another way to indulge the senses is by delighting in Kelowna's culinary scene, which is brimming with fresh ingredients and inspired local creations. You'll be spoiled for choice from a range of delectable restaurants, home to some of Canada's best chefs and expert sommeliers who can find the perfect pairing to any meal. There's something for even the most discerning palates, like Old Vines Restaurant at Quails' Gate Estate Winery. Open Table named it one of Canada's top 100 restaurants for good reason: the view of Okanagan Lake paired with the exquisite menu featuring local ingredients makes it a must. Or RauDZ, a pioneer within Kelowna's farm-to-table movement, the restaurant works hand-in-hand with local growers and wineries in the Okanagan to ensure their patrons are only offered the best of the best. Not to mention the trendy grape-to-glass destination, Krafty Kitchen & Bar, whose weekend hip-hop brunch, where you can enjoy the best of the 80s and 90s, is not to be missed.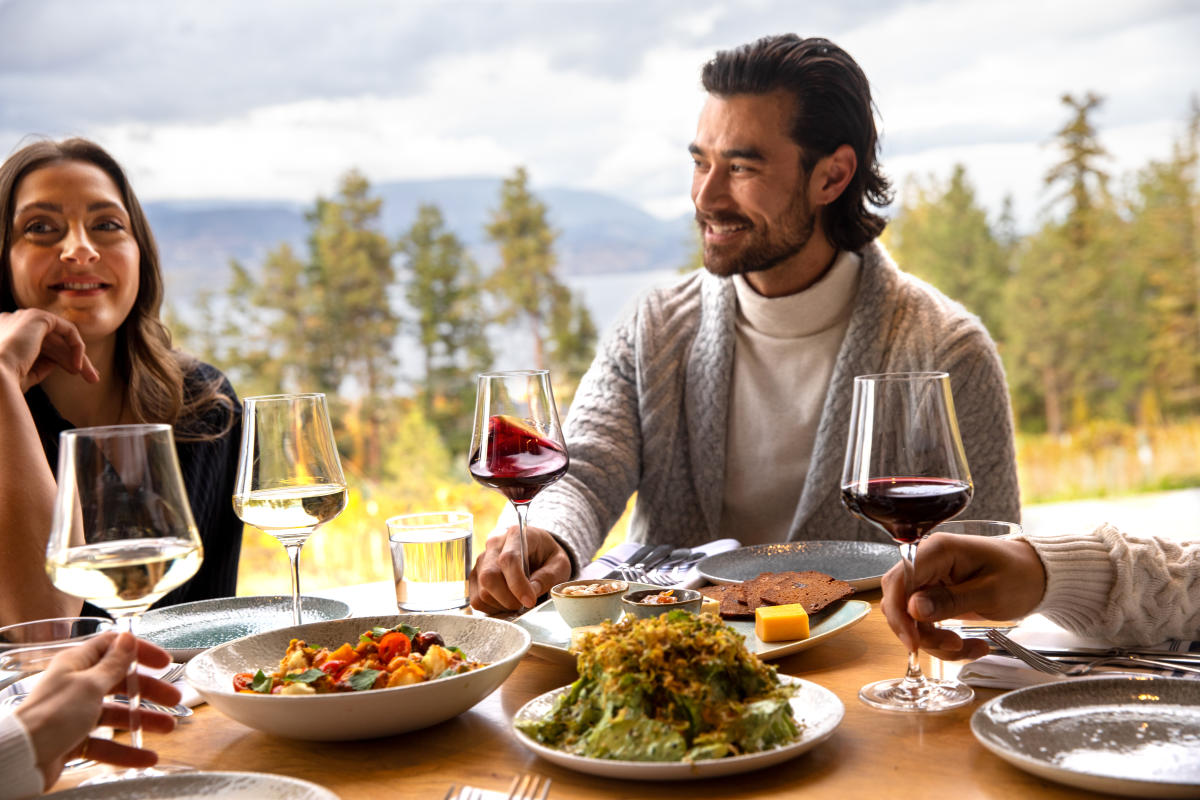 Home Block Restaurant at CedarCreek Estate Winery. Photo by Darren Hull
Kelowna is not just known for its wineries and farm-to-table restaurants. It's also home to microbreweries, cideries, and distilleries, where you can enjoy local flavours produced with a passion for handcrafting. In their sit-down tasting rooms, try tank-to-tap craft beer and learn how a small batch microbrewery creates their selection of rich beer using only purified water, hops, barley malt, and yeast. Discover the secrets behind taking juices of local fruit and transforming it through fermentation into tasty cider. Or experience first-hand the art of craft distilling and the opportunity to try a unique selection of flavourful and award-winning spirits.
As you embrace all the season has to offer, with the vast outdoors, variety of restaurants, numerous wineries, craft breweries and distilleries, there are plenty of ways to treat yourself in Kelowna this fall. 
Find premium deals and special offers on packages and promotions for weekend getaways or extended stays, and start planning the trip you've been waiting for.