The results are in—our #exploreKelownalocal campaign with KelownaNow has been a great success. Over the course of 10 weeks, we have been targeting a local audience by creating content and contests for Kelowna residents, encouraging them to explore their own backyard and support local businesses as the COVID-19 pandemic continues.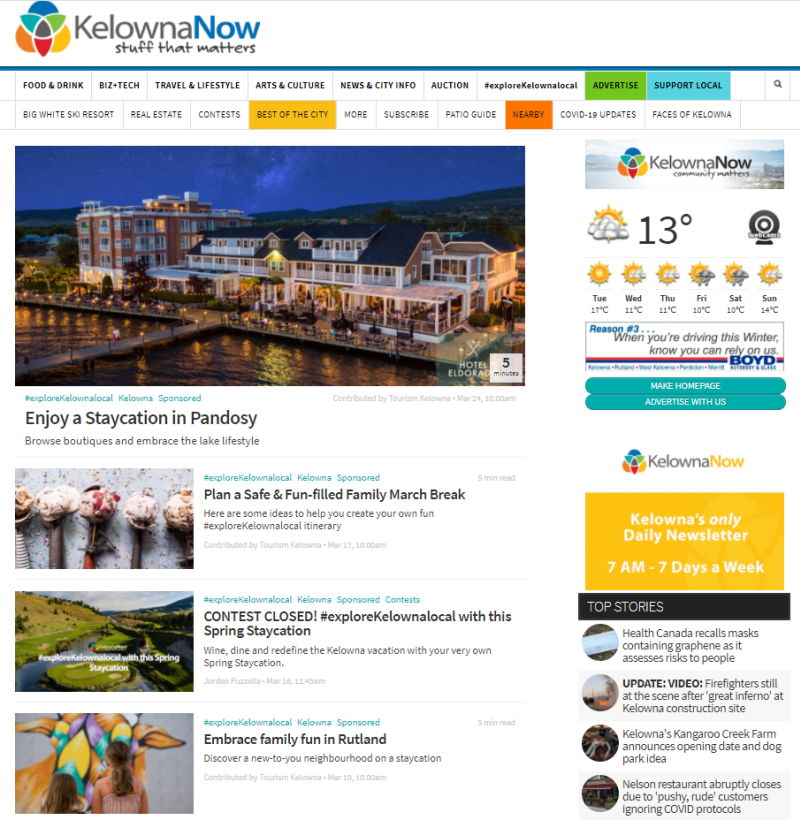 Collectively the content pieces and contests mentioned and linked to over 130 Kelowna businesses and were viewed over 150,000 times with over 7,800 contest entries. In addition, nearly 4,000 opt-ins to our email newsletter from Kelowna and area residents were gathered. We are able to target these new subscribers with additional messages about local exploration and about the #exploreKelowna Local Savings Pass, driving consumers directly to local businesses.  
As the province's health officials continue to ask residents avoid non-essential travel, we will be continuing our work with KelownaNow through the month of April. More content pieces will go out weekly to continue driving traffic to local businesses, as well as contesting encouraging staycations and support of our food and beverage industry.
For more information about this local activation, please contact me at carla@tourismkelowna.com.