Thanks to the return of in-person events, our Business Development team has been firing on all cylinders this fall. Since September, our Business Development Consultants, Nicolle Gomez de Sousa and Pat Gappmayr, have hosted multiple client events across the country, attended in-person industry events, and welcomed clients to Kelowna for familiarization (FAM) and site tours. 

Client Events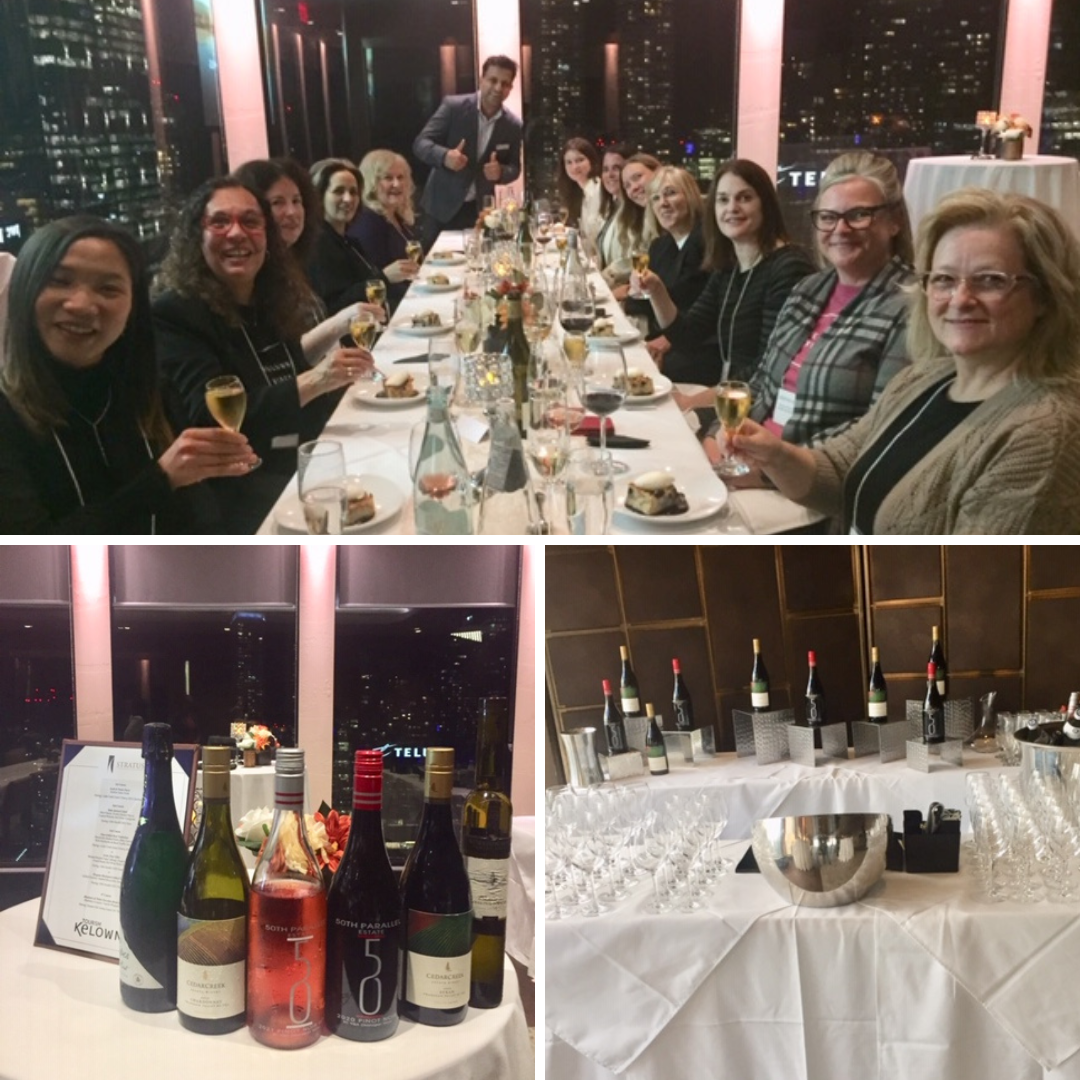 Attendees at the Toronto client event.
As not all clients are able to travel to Kelowna, our team brings Kelowna to them. Hosting client events in Eastern and Western Canada allows our team members and partners to connect directly with key decision-makers in those markets, nurturing relationships that can lead to future business events.
With Nicolle at the helm, client events were held in both Calgary and Vancouver. Sixteen highly qualified clients joined us for a special evening at acclaimed Calgary restaurant, Alloy. Kelowna sommelier, Matt Wentzell from Experience Wine Tours, shared insight into each wine that accompanied each of the meal's four courses. The welcoming and energized atmosphere provided a perfect opportunity for our attending partners—50th Parallel Estate Winery, Coast Capri Hotel, The Cove Lakeside Resort, Delta Hotels by Marriott Grand Okanagan Resort, Eldorado Resort, Hyatt Place Kelowna, Mission Hill Family Estate, Kelowna Ramada Hotel and Conference Centre, and Summerhill Pyramid Winery—to make authentic and meaningful connections with the clients.
In Vancouver, an intimate group of 8 clients was hosted at the infamous Hawksworth Restaurant, where Matt again showcased Kelowna wine pairings and provided engaging commentary to the group, which included 10 of Tourism Kelowna's Meetings and Conferences (M&C) Program partners. 
In Toronto, Pat was joined by 4 M&C Program partners—50th Parallel Estate Winery, Delta Hotels by Marriott Grand Okanagan Resort, Mission Hill Family Estate, and Summerhill Pyramid Winery—at Stratus Restaurant, which offered expansive views of the city and Lake Ontario from its location on 36th floor of TD Centre. Seven qualified clients attended the intimate event, which included a high-end, 4-course dinner with wine pairings. The restaurant's Sommelier, Gaurav Ashwani, had travelled to Kelowna previously and was able to pair Kelowna wines perfectly with the creative dishes that were served. 

Industry Events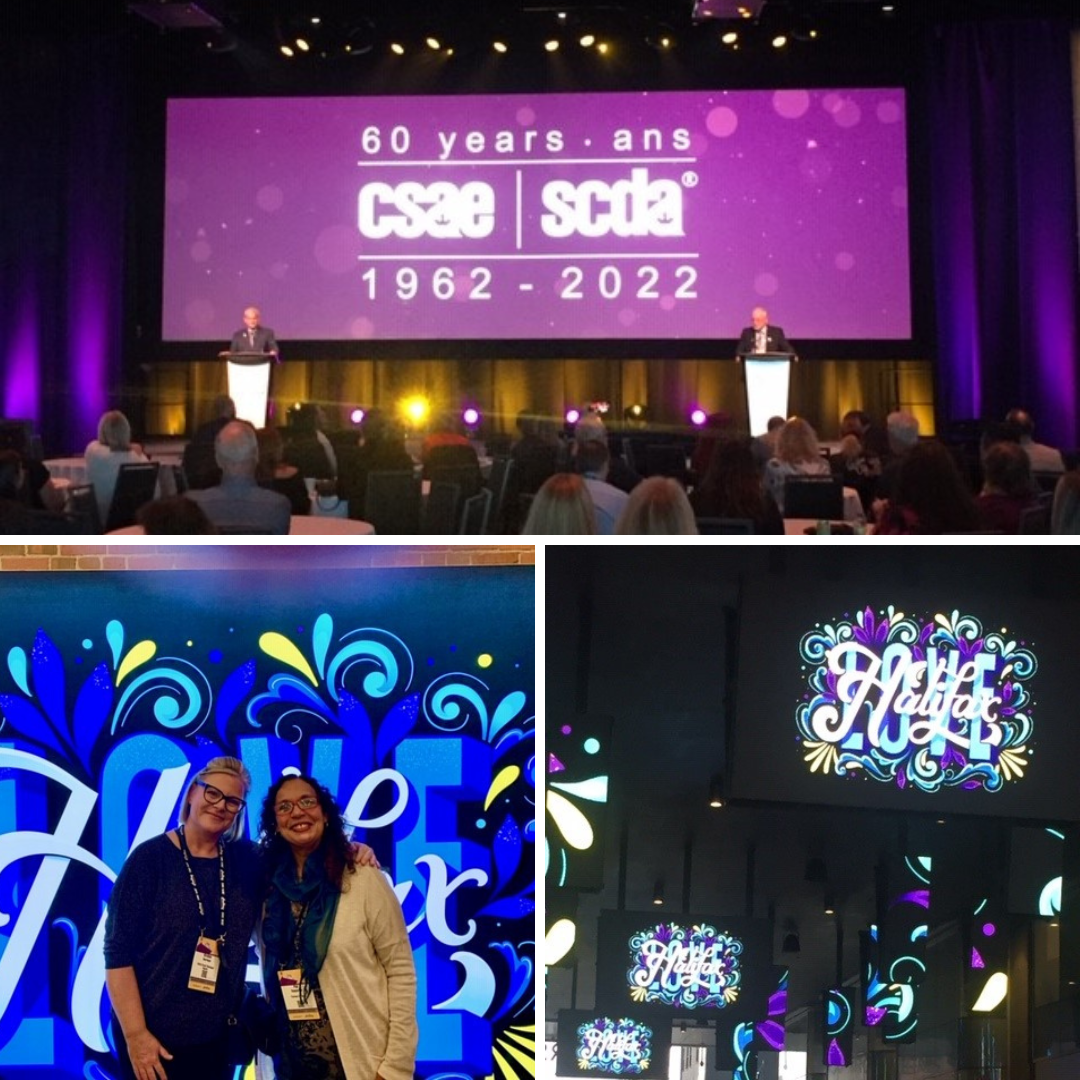 CSAE Annual Conference
This year, many industry events returned to in-person or hybrid events for the first time since the start of the pandemic. This provided an excellent opportunity for our team to gain facetime with important account representatives and clients. 

FAM and Site Tours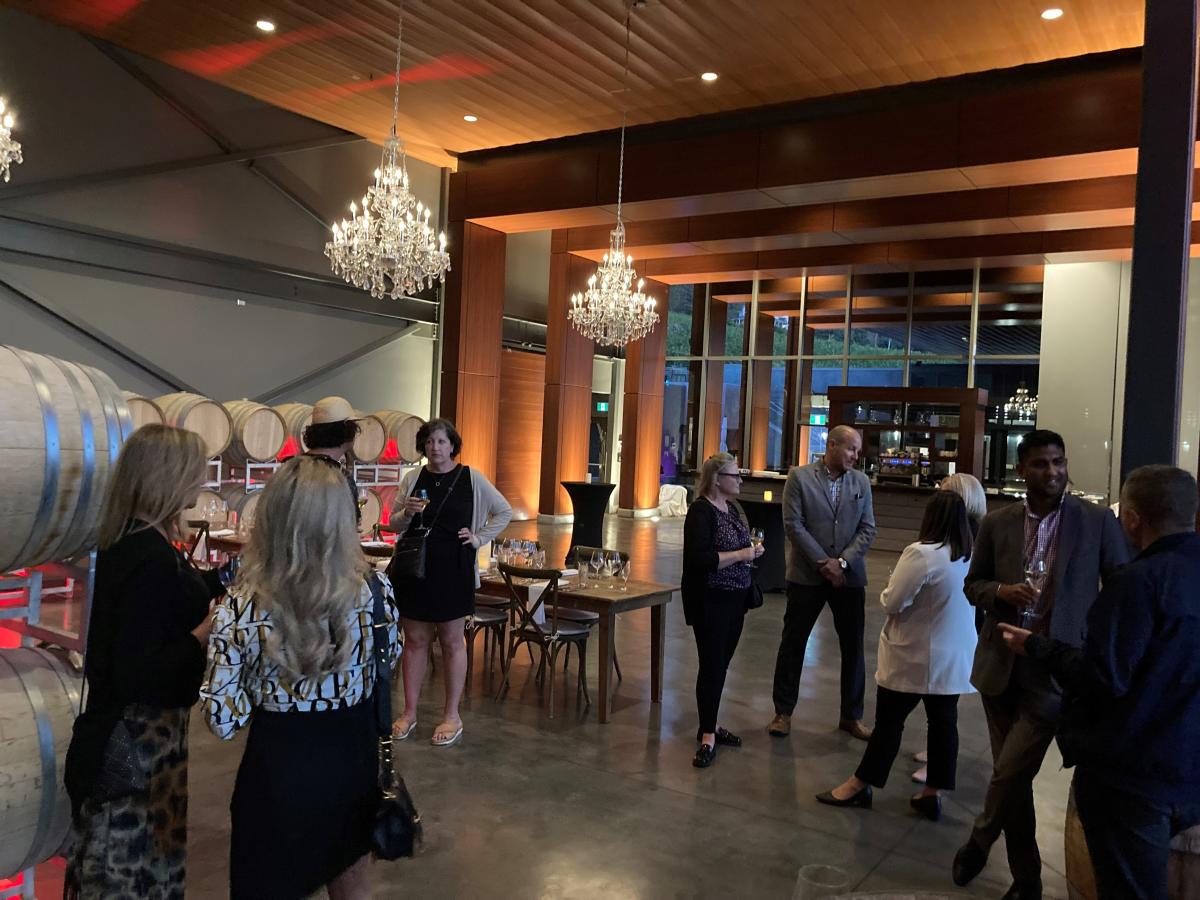 Attendees of the Pacific Northwest FAM tour at 50th Parallel Estate Winery
Our team always welcomes the opportunity to host planners in Kelowna, as it gives them the chance to showcase all Kelowna has to offer first-hand.
With international travel once again underway, we welcomed 2 third-party meeting planners and 1 association executive from the Pacific Northwest for a two-day FAM tour of Kelowna and the Central Okanagan. The schedule was specifically curated to the clients' needs and included visits to properties that could potentially accommodate their various programs. We also introduced the clients to some of the innovative businesses involved with the OKGo campaign, and provided them with an introduction to the syilx/Okanagan region and our journey to reconciliation.  
On a separate occasion, a key contact from Earls Restaurant Group made their way to Kelowna for the day to view the new KF Aerospace Centre for Excellence and get a sneak peek at the future O'Rourke Family Estate. Our team was delighted to share these venues with the client as our inventory expands to increase our destination's ability to accommodate larger groups.

If you have questions about any of these events or want to learn more about our team's business development efforts in the meetings and conferences space, contact:
For more information about Tourism Kelowna's Meetings and Conferences Sales Program, click here or contact Julia Garner at julia@tourismkelowna.com.