On April 29, our team will bid farewell to Jennifer Horsnell, our Director of Business and Destination Development, whose 19-year history with Tourism Kelowna reflects the integral role she has played in the continual growth of the organization.
In 2003, Jen began working in the Kelowna Visitor Centre, which at the time was part of the Kelowna Chamber of Commerce. There, she led many new initiatives including the 2005 opening of the Visitor Information Kiosk at the Kelowna International Airport. By 2007, the growth of Kelowna's visitor economy triggered the creation of a stand-alone destination marketing organization (DMO) and Jen joined the founding team as the Visitor Centre Manager.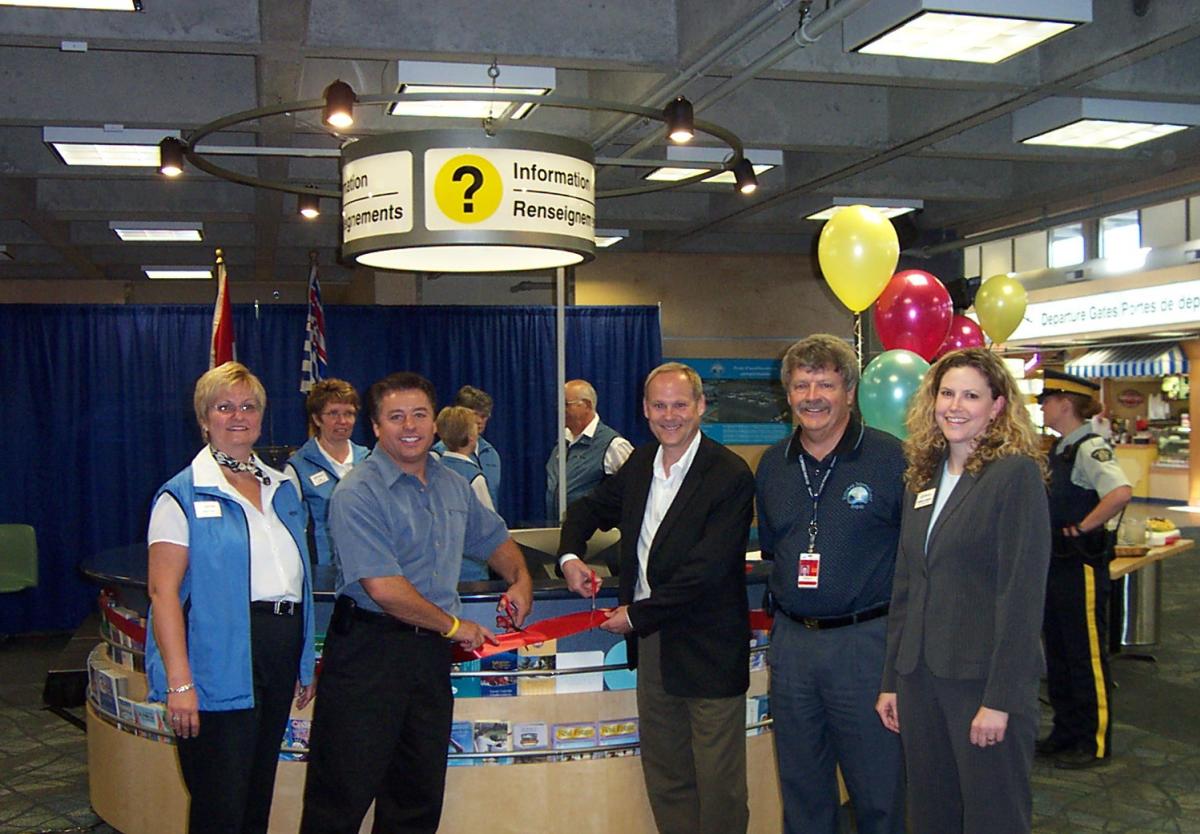 Airport Kiosk Opening, 2005
In following years, Jen's collaborative approach and passion for the destination led her to the role of Director of Business Development, where she oversaw the team responsible for growing the meetings, conferences, sports, and events travel markets. It was during this time that Jen volunteered to be project liaison for the construction of the new Kelowna Visitor Centre building. She was an integral part of the team that successfully completed this high-profile project in June 2018, on-time and on-budget.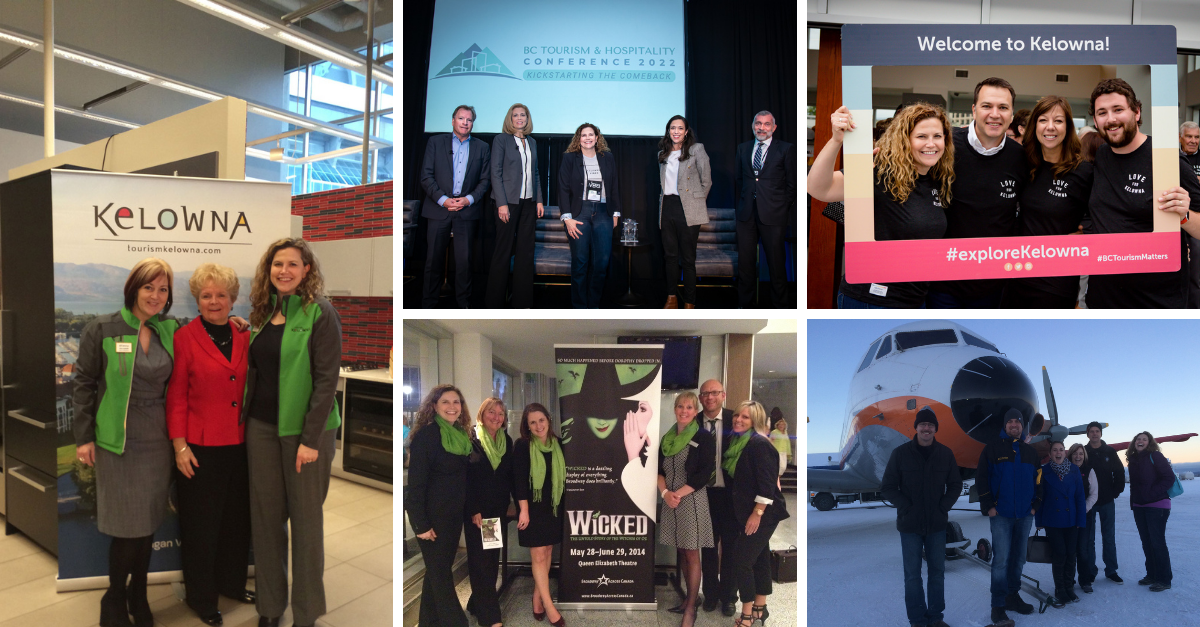 By 2019, Tourism Kelowna had begun exploring a new destination development model, following the lead of other DMOs across the world to approach tourism in a more holistic way to deliver value to visitors, businesses, and residents alike. Jen took up this charge, added "Destination Development" to her job title, and kept this important work alive during two years of the pandemic. Her legacy will be the research, development, and delivery of a Tourism Destination Development Plan, expected later in 2022.
Thanks to Jen's leadership and passion for destination development—which she will pursue further in her new role with Destination Canada—Kelowna and Central Okanagan stakeholders will have a guiding document that provides long-term term direction on how we create a connected, collaborative, smart, and responsible community for residents and visitors. 
More recently, Jen worked collaboratively with colleagues at the Central Okanagan Economic Development Commission and Accelerate Okanagan to launch the award-winning OKGo marketing campaign, showcasing success stories from some of Kelowna's key economic sectors to drive meeting, conference, and event bookings, as well as business investment. Launching close to one year after the pandemic hit, the OKGO campaign allowed Jen and the business development team to successfully position Kelowna for the return of previously booked events and to attract new business, both of which are paramount to economic recovery.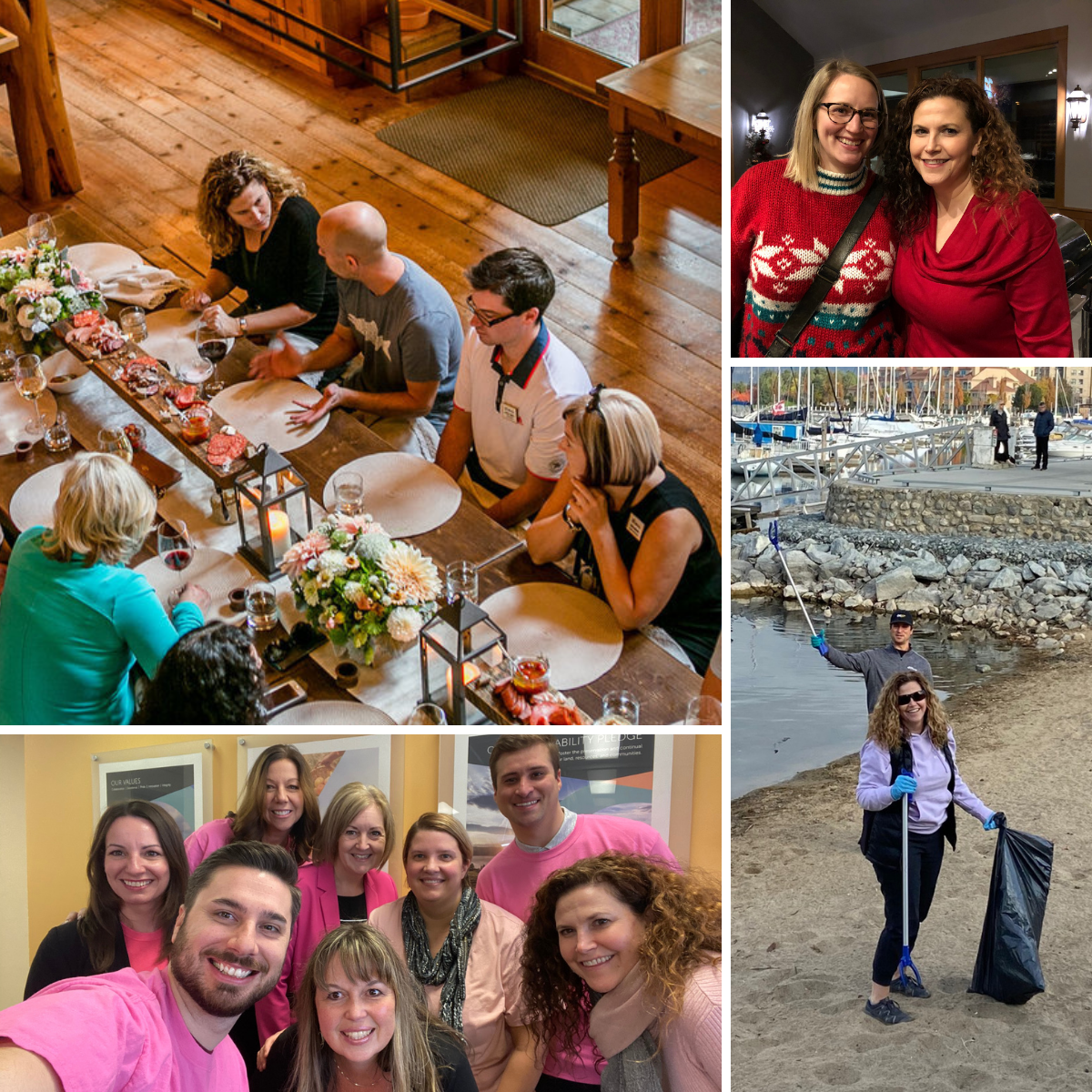 Thank you, Jennifer, for the leadership, talent, and passion you have brought to Tourism Kelowna. We will miss you but will proudly be watching as you help other communities across Canada, as you have helped ours.