As we look forward to recovery, our collective focus remains on rebuilding a resilient and thriving tourism industry, in a sustainable and thoughtful way. On November 3 and 4, the British Columbia Regional Tourism Secretariat (BCRTS) Tourism Summit 2021 will further this conversation through the delivery of workshops and panels centred around the theme, Reimagining the Future of Tourism: Rebuild, Reframe and Rethink. 
The agenda for the interactive, two-day Summit, which is being hosted by BCRTS in collaboration with the Global Sustainable Tourism Council (GSTC), is packed with timely and thought-provoking sessions, including:
A panel with Destination Canada President and CEO, Marsha Walden, Tourism Industry of BC CEO, Walt Judas, and Destination BC President and CEO, Richard Porges, focused on rebuilding the BC and Canadian visitor economy.
A panel on diversity, equity, and inclusion in tourism as well as a session on how Indigenous tourism can support reconciliation.
Workshops on destination management, covering topics like measuring carbon emissions and visitor management in natural areas. 
There will also be 25 booths set up in the virtual Exhibition Hall, networking opportunities with industry colleagues, and a silent auction in support of wildfire relief in BC.  
All tourism stakeholders are invited to attend the Summit free of charge. Visit the BCRTS Tourism Summit 2021 website to view the full agenda and to register.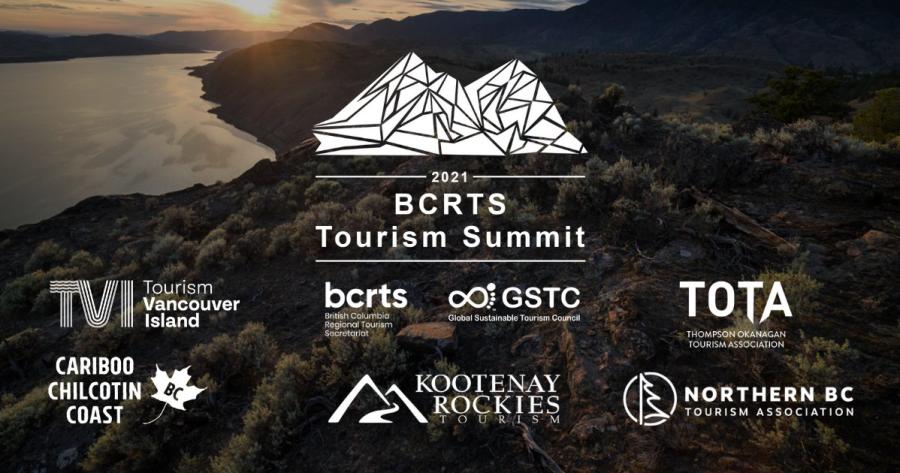 About the British Columbia Regional Tourism Secretariat (BCRTS)
BCRTS is a collaboration between the following five regional destination management organizations: Cariboo Chilcotin Coast Tourism Association, Kootenay Rockies Tourism Association, Northern BC Tourism Association, Thompson Okanagan Tourism Association and Tourism Vancouver Island.

About the Global Sustainable Tourism Council (GSTC)
The Global Sustainable Tourism Council (GSTC) is managing the GSTC Criteria, global standards for sustainable travel and tourism; as well as providing international accreditation for sustainable tourism Certification Bodies.