Tourism Kelowna's 2022-23 winter advertising campaign ran from mid-November to the end of February, with placements in BC, Alberta, and Ontario. The campaign was our largest investment in winter marketing to date. It included tactics like television ads on specialty networks, digital pre-roll video, native online advertising, online digital display ads, and social media ads.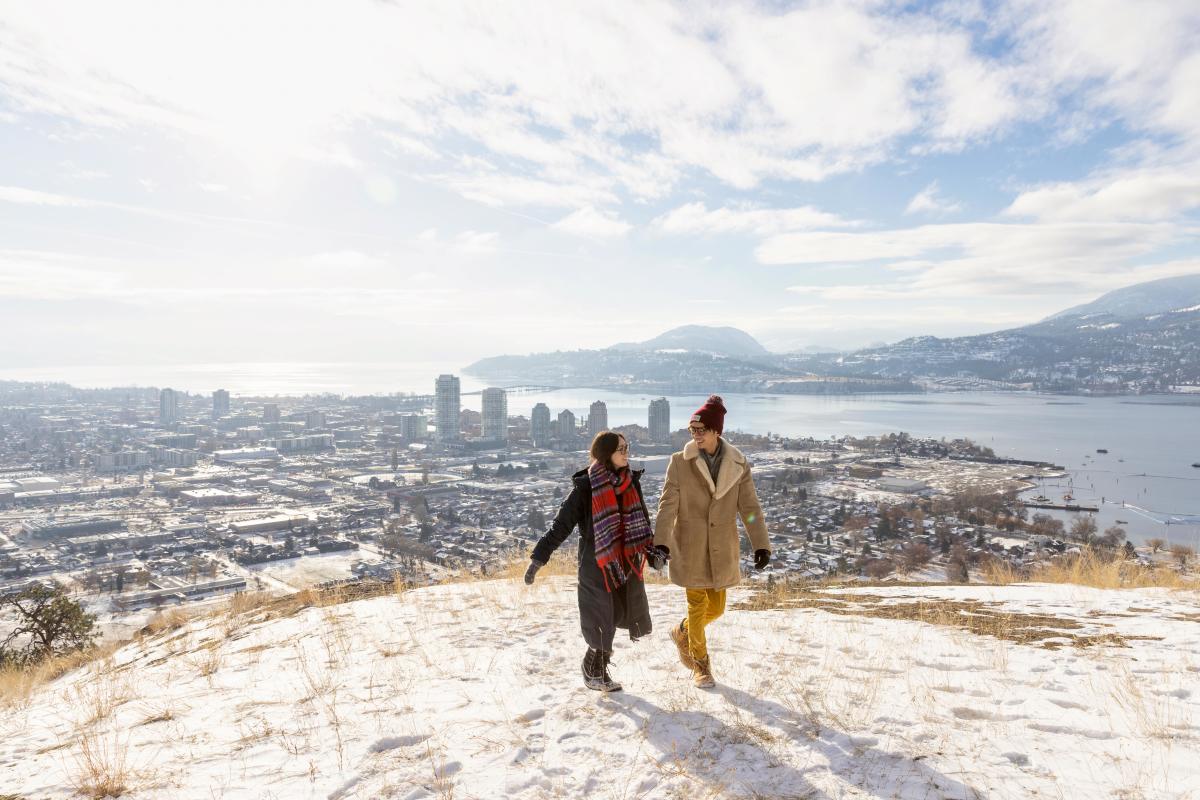 Overall, the advertising campaign performed well. Here are some of the results:
Television ads earned us nearly $20,000 in bonus spots and over 12.5 million advertising impressions.
The digital pre-roll video had strong completion rates and an efficient cost-per-view rate. Overall, nearly 4.5 million impressions generated nearly 14,000 click-throughs to learn more about travelling to Kelowna in winter.
Native content advertising is a tactic that can generate a high number of impressions very economically, and our winter advertising demonstrated that. Over 57 million impressions were generated, resulting in over 228,000 clicks.
Paid social advertisements generated over 4 million impressions resulting in over 40,000 clicks.
Digital display ads generated over 15 million impressions and over 236,000 clicks.
Our partnership with Expedia delivered over 1 million impressions and over 1,000 clicks, resulting in over $540,000 in gross bookings, primarily from within BC and Alberta and mainly including couples and multi-adult groups.
Overall, our winter advertising campaign generated over 109 million impressions. Beyond that, we were able to leverage our spending and attract nearly $80,000 in additional added value (or bonus advertising) to stretch our budget even further. Our spring advertising has been in market for a number of weeks and runs through June; to date, it is showing strong performance.
If you have questions about Tourism Kelowna's marketing and communication strategy, please contact me at chris.shauf@tourismkelowna.com.