Tourism Kelowna is always on the lookout for new, professional photo assets to add to our library, with the goal of promoting our destination and our stakeholders. If you are a participating stakeholder of Tourism Kelowna, we would welcome your stand-out photos to use in our marketing of Kelowna and the Central Okanagan. 
Photo assets accessible through our asset library are used by our team to promote our stakeholders in a variety of ways including posts:
On our website, which had more than 1.9 million pageviews in 2020.
On our Instagram, Facebook, and Twitter channels, which have a combined audience of almost 184,000. 
In our email newsletters—to consumers, industry, and media—which circulate to thousands of visitors and locals, as well as other stakeholders.
Access to applicable photo assets is also provided to industry partners, media, and tourism-related businesses for non-commercial use to promote tourism activities, attractions, and services within the Central Okanagan, further expanding the potential reach of your photos. 
If you have professionally-shot photos and would like to add them to Tourism Kelowna's asset library for possible inclusion in promotional and marketing materials, please gather up your photos and either create a Dropbox folder, Google Drive folder, or create a link using WeTransfer, and send the link with the photos to me at steve@tourismkelowna.com.
All of the photos uploaded to our asset library will include photo credit to your business and to the applicable photographer, if necessary (please identify photos accordingly if a photographer needs to be credited). 
Below is an example of what a photo would look like if it was included in one of Tourism Kelowna's blog posts.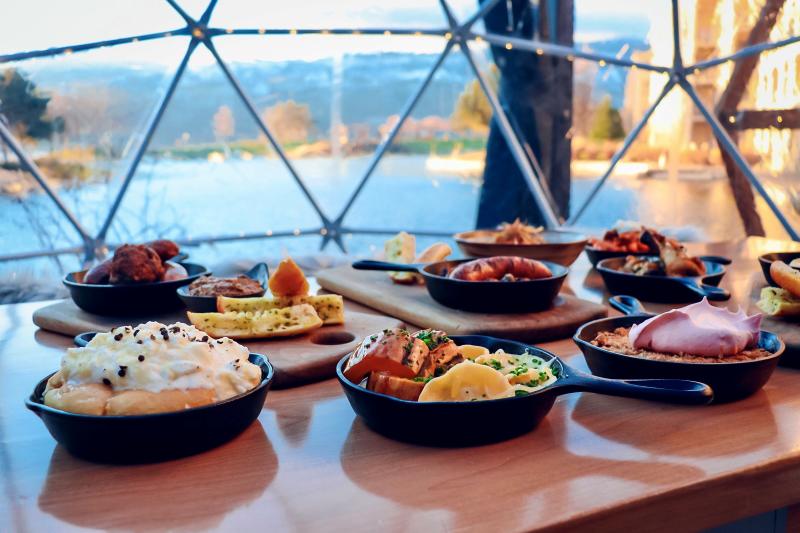 Photo by: OAK + CRU Social Kitchen & Wine Bar
If you have questions or would like more information, please contact me at steve@tourismkelowna.com or at (250) 861-1515 ext. 216.