Holiday shopping have you ready to relax this Christmas Eve? Decided not to cook a big meal for Christmas Day? Looking for somewhere to continue toasting 2019 on New Year's Day? These Kelowna dining establishments have you covered. 
Christmas Eve
Enjoy classic French cuisine at Bouchon's Bistro. They're hosting a decadent four-course Christmas Eve dinner. Reservations recommended.
Some still taking dinner reservations: Hotel Eldorado's Lakeside Dining, West Coast Grill, or Central Kitchen + Bar
Or, pop into happy hour or lunch at Smack DAB (open until 8 p.m.), Summerhill Pyramid Bistro (last seating at 3 p.m.), or Train Station Pub (open until 4 p.m.).

Christmas Day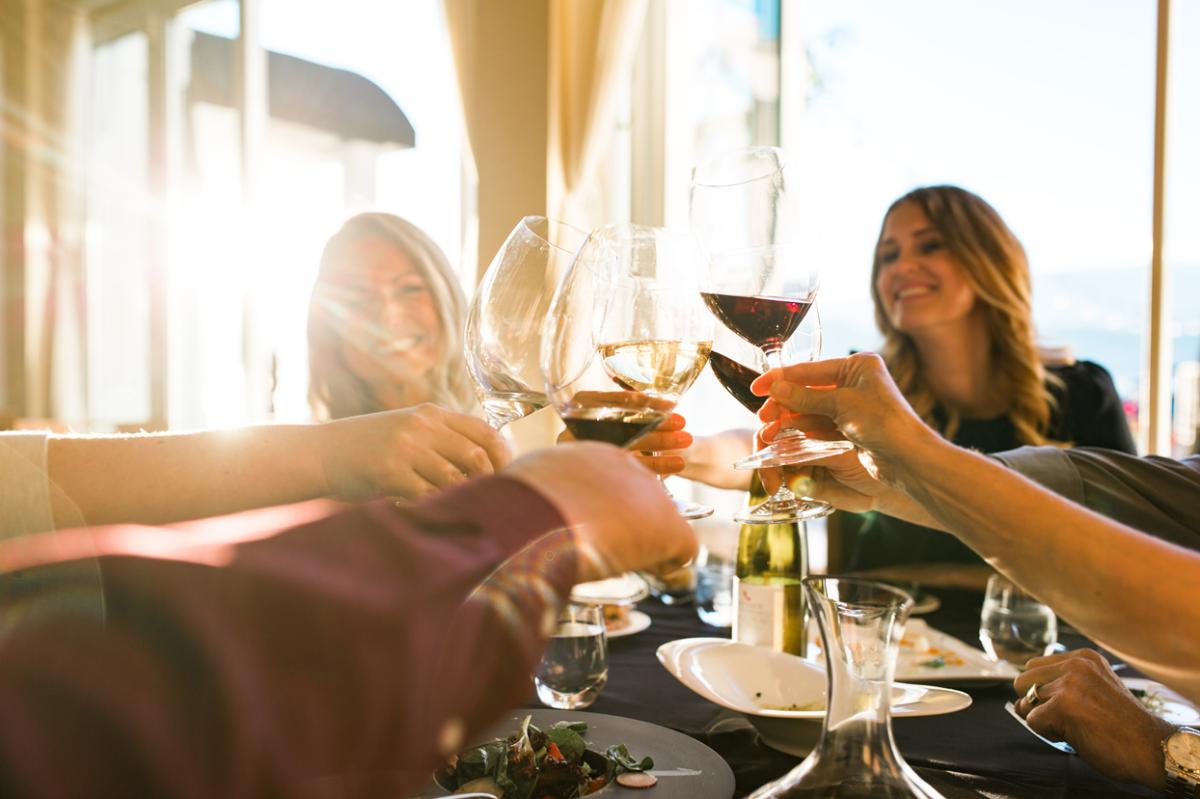 Smack DAB and Lakeside Dining Room at Eldorado Resort are both crafting a festive three-course Christmas turkey dinner. Reservations recommended.
OAK + CRU at the Delta Hotels by Marriott Grand Okanagan Resort has a special three-course Christmas dinner with your choice of duck, turkey, or marinated tomatoes with goat cheese fondant. Make sure to reserve ahead of time to guarantee a spot.
Gulfstream Restaurant at Four Points Hotel Kelowna will offer a turkey dinner, along with a limited menu, on a first-come, first-serve basis. 
Not looking for a traditional Christmas dinner? Central Kitchen + Bar, Asian Pear Buffet, and OAK +CRU will be open with their regular menus. 

New Year's Day
It was a long night, and now you're ready to enjoy great food and drink and reminisce about 2019 and the celebrations that closed it out. The majority of restaurants in Kelowna are open on New Year's Day, but head to one of these great local tables for an extra special meal:
New Years Day Menu: Old Vines Restaurant at Quails' Gate Winery (New Year's Day Brunch), Rustic Reel Brewing Company (New Year's Day Brunch), or Frankie We Salute You! (must be booked ahead of time).