After a few years of reduced activity, we are thrilled to have our Travel Media Program back in full force for 2023. In late April, select media were invited to participate in the first Tourism Kelowna-led media tour since the pandemic started, focused on sustainability and local businesses.
Highlights of the two-day tour included:
E-biking the East Kelowna wine trail.
Urban foraging in central Kelowna.
Attending a cooking class.
Exploring the North End breweries.
Sampling cuisine from locally owned cafes and restaurants, which support farm-to-table practices.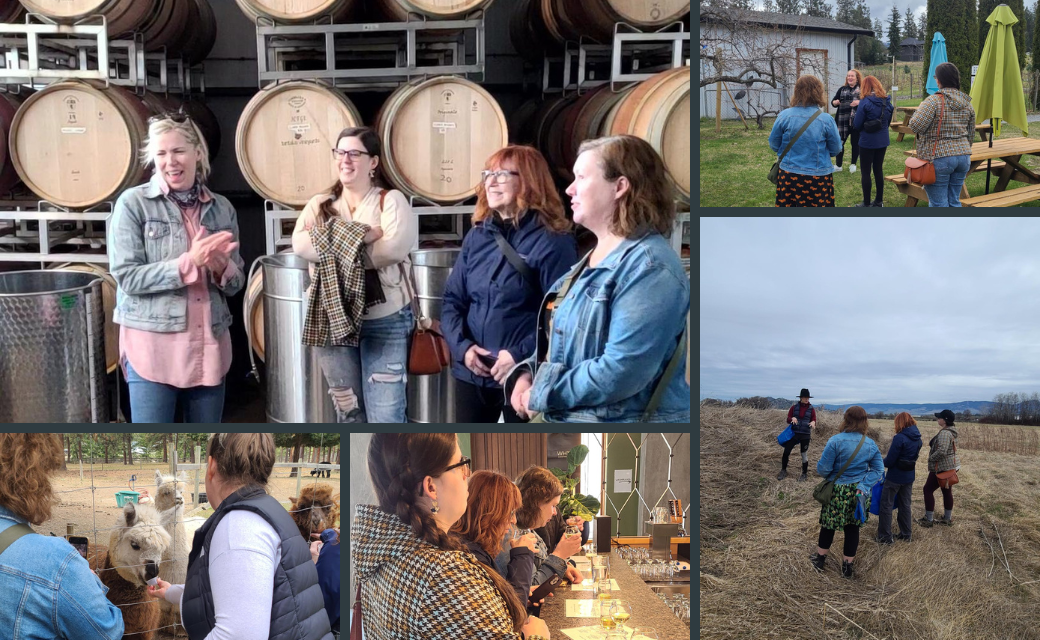 We received an overwhelmingly positive response from our hosts, who welcomed back media to showcase their businesses—we extend our sincere thanks to all the businesses who worked with us to make the trip a success:
In 2023, as part of the Travel Media Program, there will be an increased focus from our team to bring quality content creators to the city during off-peak seasons to share experiences on social media throughout the year.
Tourism Kelowna also supports visiting journalists and content creators through Destination BC and the Thompson Okanagan Tourism Association. In 2022, this included hosting seven BC members of the Society of American Travel Writers (SATW) as part of a group familiarization trip in the early spring. You can learn more about the Travel Media Program through our Industry News Centre. 
Interested in hosting media?
Tourism Kelowna's upcoming media tours will focus on cycling in June and fall harvest/wine in October. If you think your business may be a fit for one of these events, please email me details about the experience you would like to highlight to shereen@tourismkelowna.com.