Tourism Kelowna had a successful week of promoting our destination at Ottawa Meet Week, a four-day amalgamation of several key events for the Canadian business events sector.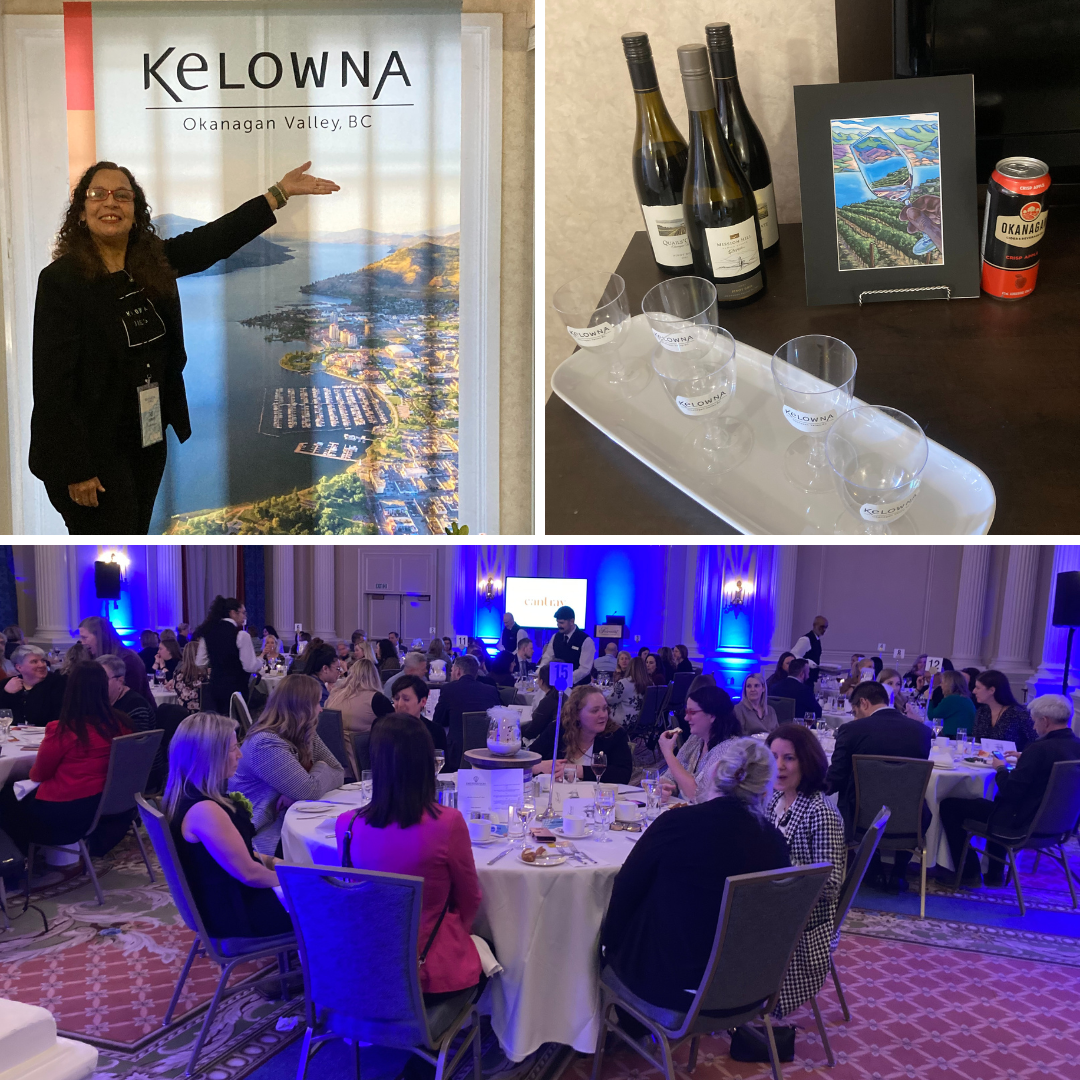 The week started off with Destination Direct Canada, where I was able to have one-on-one appointments with 15 hosted buyers, including association executives and conference planners. In addition to the one-on-one appointments, Destination Direct hosted other networking sessions, including a reception and dinner, which allowed me to connect with the 35 buyers attending the event. The REVEAL Social, which wrapped up the second day of Destination Direct, provided an opportunity for our partners from 50th Parallel Estate Winery, Argus Properties, Coast Capri Hotel, Delta Hotels by Marriott Grand Okanagan Resort, and Summerhill Pyramid Winery to attend and network as well.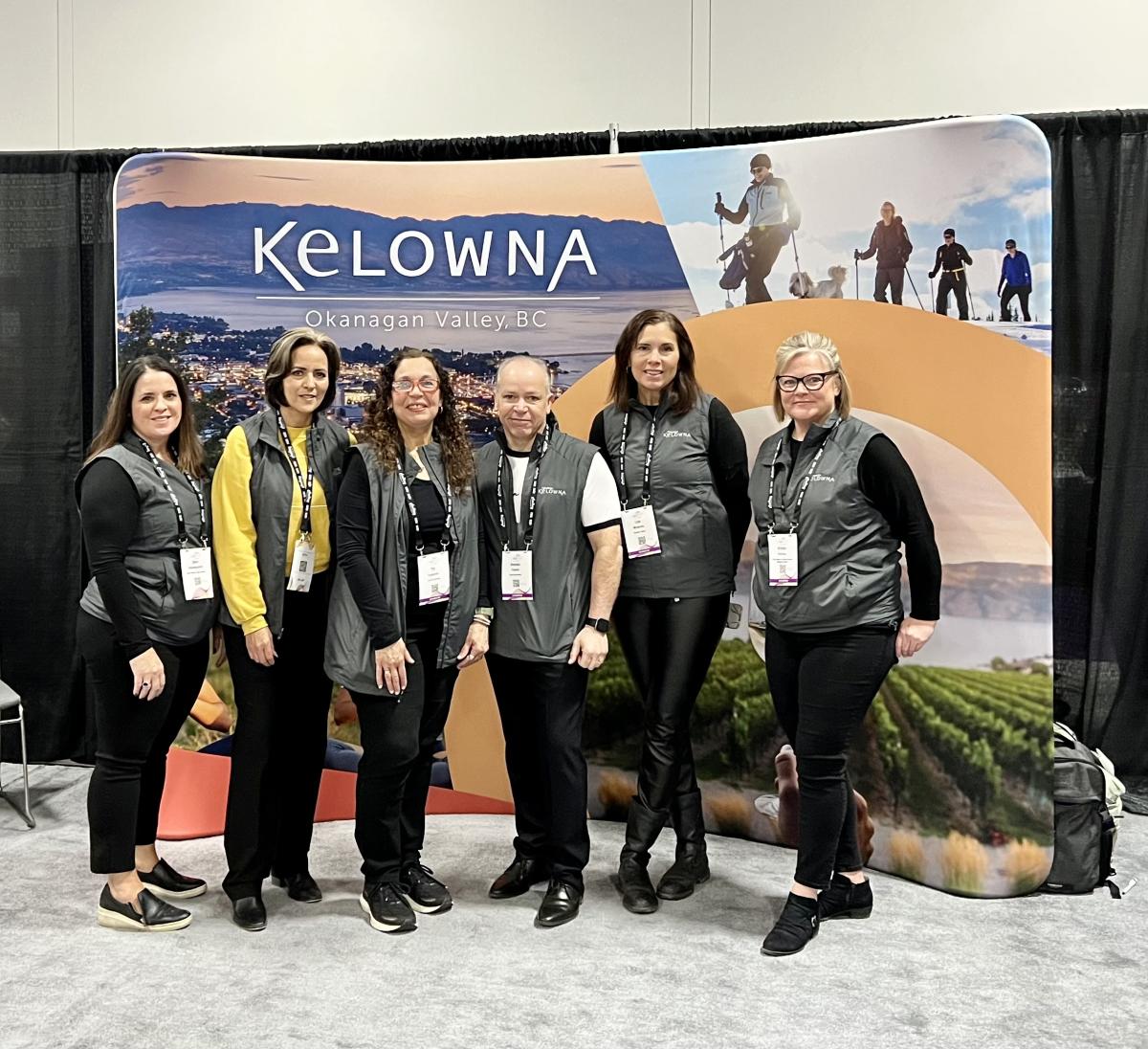 Pictured (from left to right): Dana Haudenschild (50th Parallel), Livi Waller (Summerhill), Pat Gappmayr (Tourism Kelowna), Ornesto Tassoni (Coast Capri), Lise McKenzie (Argus Properties), and Kirsten Harrison (Delta Grand) at Tête-à-Tête
On Wednesday, February 8, we exhibited at Tête-à-Tête, the annual tradeshow run by the Ottawa Gatineau chapter of the Canadian Society of Association Executives (CSAE). This year, Tourism Kelowna and our program partners exhibited as part of the Experience BC aisle, which was first launched at the Canadian Meetings + Events Expo in August. Experience BC is a collaboration between several destinations to showcase BC to meeting and event planners, made possible thanks to the Government of BC's Business Events and Conferences Restart Fund. Thanks to the fact that many national associations are headquartered in Ottawa, Tête-à-Tête typically sees a strong turnout, and this year was no different. In the six hours of exhibiting, we chatted directly with close to 60 meeting planners—an increase of 44% over 2022—and walked away with several leads. 
We took advantage of our time in Ottawa by attending the week's additional events, including the Professional Convention Management Association (PCMA) luncheon and Meeting Planners International's (MPI) breakfast and dinner events to connect with other meeting planners and clients that we missed at earlier events. 
For further information on our week in Ottawa or other business development initiatives taking place in the Ontario market, please contact me at pat@tourismkelowna.com or at (416) 265-3464.