On February 10, the Government of BC announced that it will be investing more than $9 million over the next two years, as part of its Tourism Recovery Initiatives Action Plan, to support both the recovery and restart of business events and for much-needed workforce initiatives. 
Community destination management organizations (CDMOs) that were significantly involved in attracting and hosting business events, conferences, and exhibitions before COVID-19 will be invited to submit proposals to access support through the Business Events and Conferences Restart Fund. This fund will provide up to $5 million this fiscal year and up to $3 million next year to assist with the restart of the sector, which has been one of the hardest hit.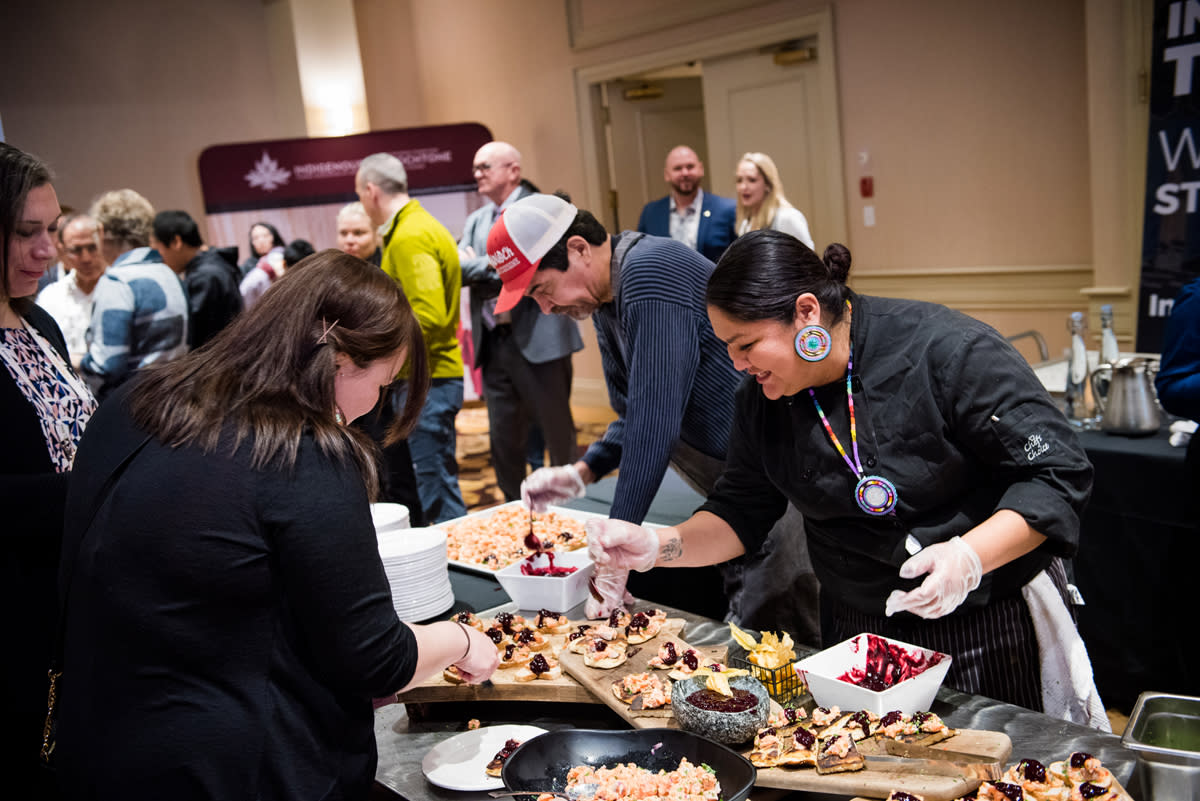 International Indigenous Tourism Conference 2019 at Delta Hotels by Marriott Grand Okanagan Resort. Photo Credit: Simon Sees
"British Columbia's meetings, conferences, and events sector sustains a significant network of businesses across the province and is critical to the complete rebuild of our provincial economy," said Ingrid Jarrett, president and CEO, British Columbia Hotel Association. "The Ministry of Tourism, Arts, Culture and Sport, under Minister Mark's remarkable leadership, has been an extraordinary consultative partner, demonstrating a heartfelt commitment to support our industry's strategic recovery. This meaningful strategic investment will be vital in restoring B.C.'s international reputation as a leading destination for meetings, conferences, and events."
In addition to the business events funding, more than $1.3 million will be invested to address ongoing workforce issues for the tourism and hospitality sectors. Dedicated HR specialists—working in five tourism regions, including the Thompson Okanagan, for two years—will partner with go2HR to advise tourism operators on a variety of HR matters, including recruitment, onboarding, retention, and more. Recruitment for this program, which was developed based on the success of the Tourism Regional HR specialist position that was created by Destination BC in the Vancouver, Coast & Mountains region in 2021, will be led by go2HR and start in the coming week.
Additional details are available in the Government of BC press release.
About the Tourism Recovery Initiatives Action Plan
The Tourism Recovery Initiatives Action Plan was developed in response to recommendations from the Tourism Task Force, which was launched in September 2020, comprised of 11 appointed business and industry leaders who were tasked with identifying actions to help BC's tourism industry recover and grow.