Dine Around - Sip, Savour & Stay, the BC Restaurant & Foodservices Association (BCRFA)'s annual food festival, is set to return this winter from January 18 to February 9, showcasing the best of the Okanagan through its amazing restaurants and hotel deals. 
Again in 2023, BCRFA has created an exclusive offer for Tourism Kelowna and Kelowna Hotel Motel Association stakeholders—those who are not yet BCRFA members can register their restaurant (or hotel/motel) for a reduced price of $150 + tax, which will include the first year of membership with the association.* 
Similar to previous years the festival will see participating restaurants offer three-course menus at set prices—$25, $35, $45, $55, or $65 per person (excludes beverages, tax, and service)—giving locals and visitors the chance to channel their inner foodie by savouring a meal at their favourite restaurants, trying new menu items, or discovering new restaurants. The festival is the perfect time to find new customers, generate repeat business, and grow your bottom line.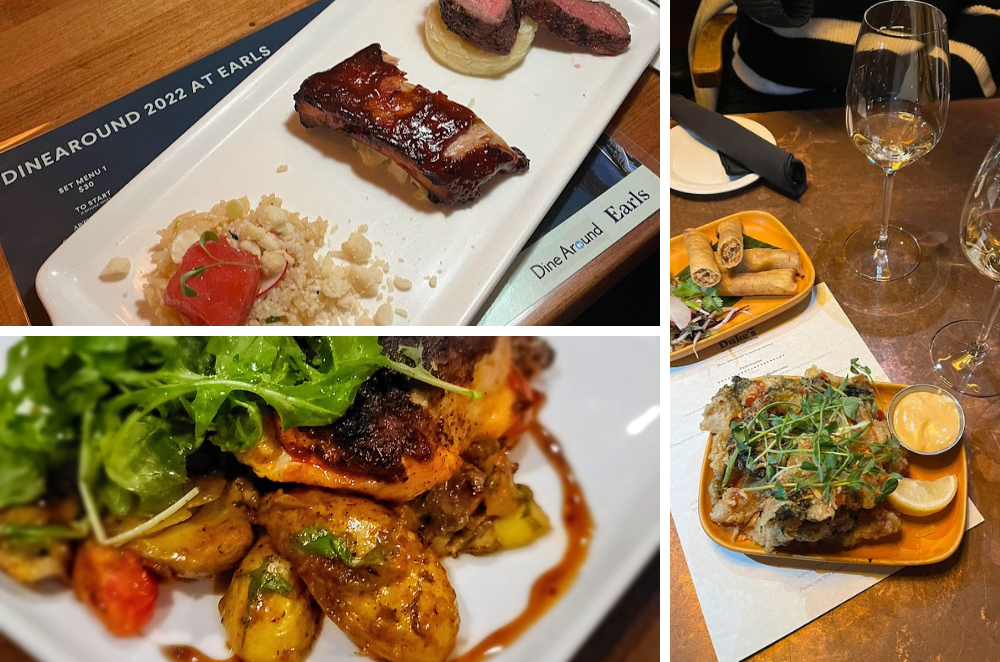 Stay offerings will also be part of the 2023 festival. All hotels in Kelowna and area are welcome to participate by offering a Dine Around package or discount. Suggested promotions include:
Discounts using a Dine Around promo code
Weekend packages with nearby restaurants
A Dine & Stay package if your hotel has a participating restaurant, such as a Dine Around Meal for two and a 1-night stay
Option to add on spa packages
All participating restaurants and hotels must also supply two $25 gift cards (or gift certificates/e-cards) to be used for marketing purposes. The gift cards or certificates must be valid to be used until December 31, 2023. Restrictions can apply as your business sees fit. Aside from supplying gift cards, there are no additional costs for BCRFA members to participate in the festival.
Tourism Kelowna and the Kelowna Hotel Motel Association have partnered to sponsor this year's event, which will include marketing efforts to promote the festival and its participants, including blog and social media posts and email marketing.
For more information or to register with the exclusive offer, please email Janell at janell@impactevents.ca. Current BCRFA members can register through the BCRFA website.
*All participating restaurants/hotels must be a member of the BCRFA in order to participate in the Dine Around program.