Tourism Kelowna has launched the #exploreKelowna Local Savings Pass, a new program that aims to connect residents to great offers at local businesses.
As COVID-19 travel restrictions require residents to stay local and support local, this free digital passport helps Kelowna and area residents safely support businesses by getting out to their favorite places and discovering new experiences.
"The tourism industry has been hit hard by the ongoing health emergency. Our aim with the #exploreKelowna Local Savings Pass is to support our local businesses during these difficult times by driving traffic directly to them. The Savings Pass also creates an easy and fun way for residents to safely rediscover our city as we all continue to stay local and support local."  - Lisanne Ballantyne, President and CEO of Tourism Kelowna
Now launched, Central Okanagan residents can sign up to enjoy discounts and special offers from over 80 local businesses via a dedicated mobile passport landing page. Signing up for the Savings Pass is easy and the user can redeem an offer on the pass simply by showing their phone when making a transaction at participating businesses. If a user redeems savings at five local businesses, they will automatically be entered to win one of three $100 gift cards for purchases at the Kelowna Visitor Centre.
As one of the first businesses to sign up for the program, Kelowna Concierge Co-Owner, Jon De Bruyne, had this to say about the Savings Pass, "Kelowna Concierge is excited to be a part of the Local Savings Pass program. It is such a fun way to promote our local businesses to the community and have our locals take advantage of some amazing deals within our area. As a tourism-based business, we are so thankful for all of the support throughout the Okanagan and we encourage residents to enjoy exploring their own backyard!"
Sign up for the #exploreKelowna Local Savings Pass now to take advantage of great deals like: 20% off a Signature Tour with Kelowna Concierge; 25% off accommodation this season at Big White; 20% discount on basic admission at Energyplex; or free admission to the Okanagan Heritage Museum. Other offers on the pass include two-for-one admission to attractions, discounted rates at accommodations, free tastings, discounts on wine purchases, and so much more. 
- 30 -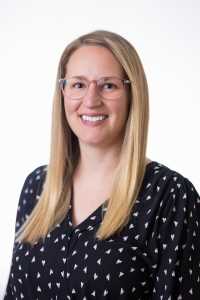 Carla Bechard
Marketing Programs & Partnerships
Contact Carla to: Inquire about Tourism Kelowna marketing programs and collateral, local advertising activations, mobile pass opportunities, and Destination BC Coop partnerships.
---