More than 30 community, sport, and cultural events in the Central Okanagan received grant funding thanks to the Government of B.C Fairs, Festivals and Events Recovery Fund. Administered by the Ministry of Tourism, Arts, Culture and Sport, the fund provides one-time grants to event organizers to support the safe restart of events across B.C.
"We heard overwhelmingly from event organizers that grants, not loans, were key to keeping their doors open to the public and workers employed," said Melanie Mark, Minister of Tourism, Arts, Culture and Sport. "Our government answered their call to action, as we know the major impact these community gatherings have on our mental health and local businesses around them."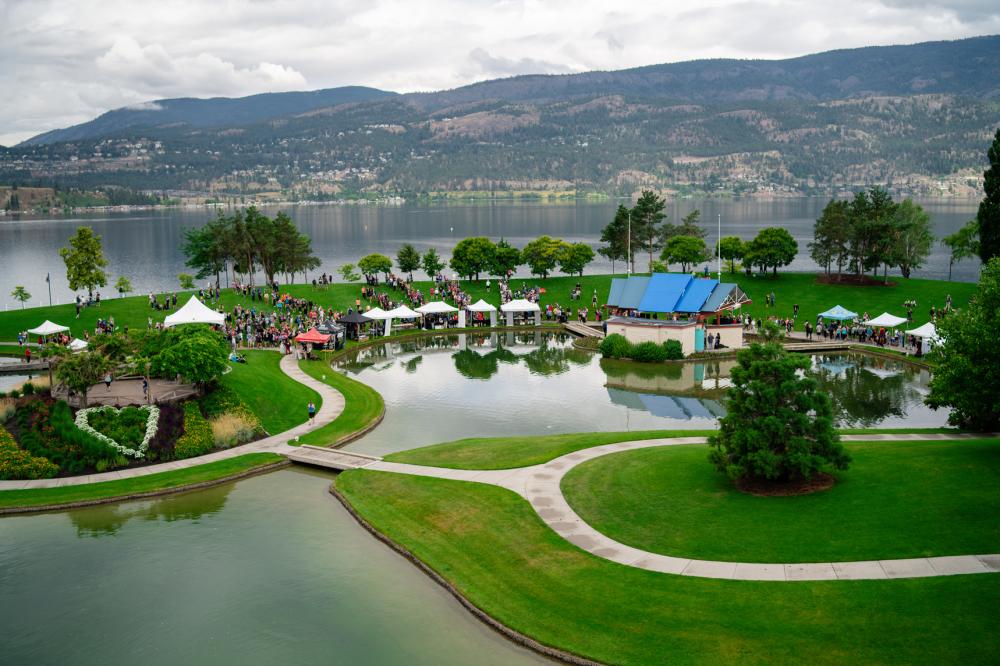 2019 Kelowna Wine Country Half Marathon Post-Run Festival (Photo Credit: ARK Media)
Applicants were required to demonstrate the economic and social benefits to the community as well as strong local and regional support. Tourism Kelowna was proud to provide supporting letters of endorsement for several successful applications including:
"The Jr. All Native brings First Nations youth from across the province together. This event is so important to the youth and the communities that support them," said Amanda Montgomery, member of the Junior All Native Basketball Tournament host committee. "This grant will make it possible to bring everyone together again to celebrate sport, culture and community."
In total, over $900,000 in funding will benefit and support the recovery of the events sector in the Central Okanagan. Events are an important contributor to Kelowna's visitor economy, providing valuable economic impact, particularly during the off-season, and positively impacting the quality of life for residents, who get to enjoy world-class events throughout the year. 
The full news release is available on the Government of BC website. Click here for the full list of grant recipients.