Hockey's fiercest rivals are facing off in Kelowna this November! Canada's National Women's Hockey team will make its way to Kelowna and Kamloops in November 2022 to compete against the U.S. Women's National Team in the Rivalry Series. 
Here in Kelowna, Prospera Place will host the first rematch of the 2022 IIHF Women's World Championship gold medal game on November 15, before the two teams meet at Sandman Centre in Kamloops on November 17. These will be Canada's first two games on home ice since winning gold at the 2022 Olympic Winter Games and the 2022 IIHF Women's World Championship.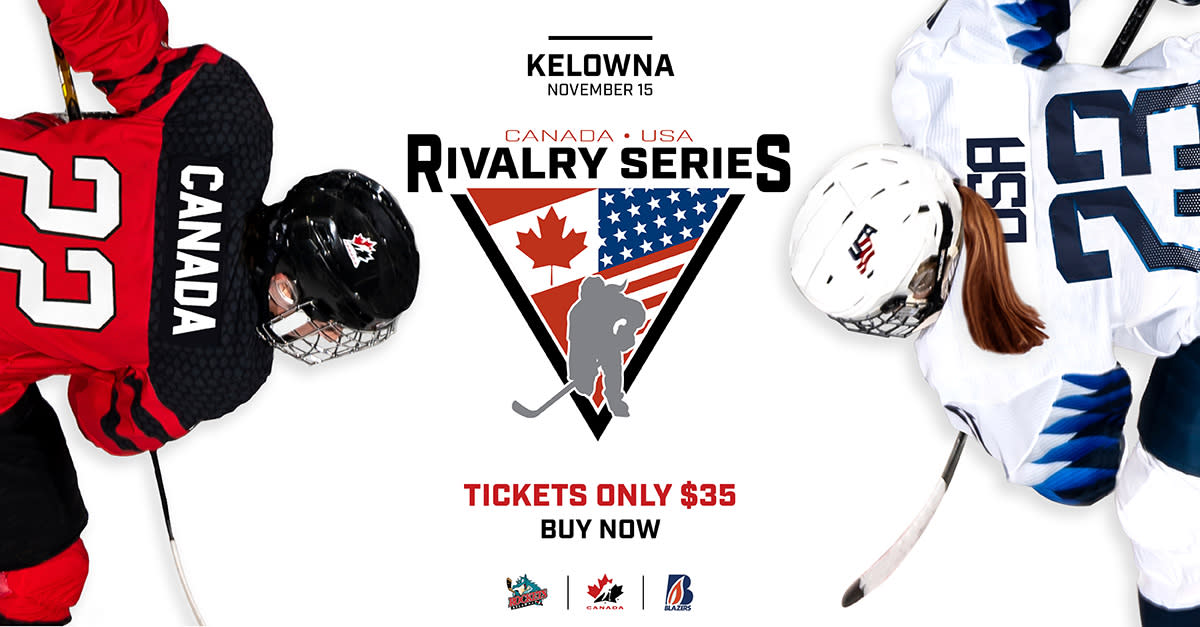 The 2022-23 Rivalry Series will feature seven games between November and February, including two additional matchups being hosted in Canada in early 2023. Host locations will be announced in the coming months. Tickets for the Kelowna game can be purchased through Select Your Tickets. 
Grassroots hockey initiatives will take place throughout the week to ensure ample opportunities to engage local communities with the Rivalry Series and Canada's National Women's Team.
For more information on Tourism Kelowna's sport and events business development, contact me at sara@tourismkelowna.com.