BreakOut West has officially wrapped up its 21st year, celebrating more than two decades of immersive music industry and artist career development, plus highlighting performances by some of the best acts coming out of western Canada and beyond. 
"Thanks to everyone who helped make Breakout West a tremendous success," says BreakOut West (BOW) Executive Director, Michael Dawson. "We're proud to have had a record number of submissions from artists and to have been able to present a sold-out event in Kelowna. Every artist that graced a stage was exemplary and it's our distinctive honour to present them as part of Breakout West." 
For five days, over 550 conference registrants and 1,200+ festivalgoers descended upon Kelowna, BC, which celebrated its third time hosting the event (previously held in 2010 and 2018). The 2023 event wrapped on Sunday, October 15, after an exciting week filled with countless opportunities to connect and engage with professionals from across the music industry, while experiencing captivating live performances from the incredible talent coming out of the western provinces.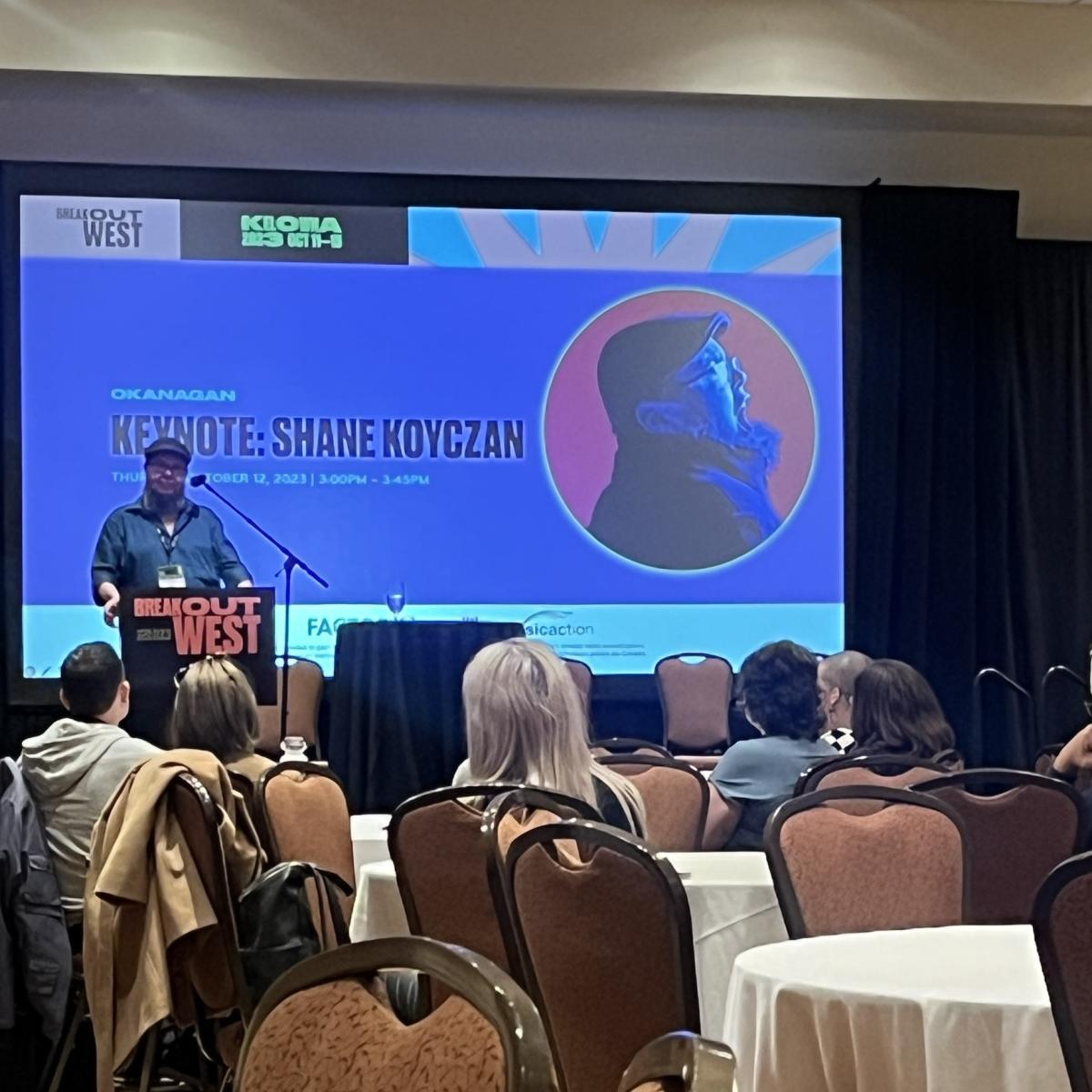 Delegates joined from 12 different countries, with 119 speakers engaged across 26 conference sessions and over 1,100 one-on-one meetings, while attendees were able to take part in numerous meet-up events and establish countless business opportunities. Music discovery was celebrated with 59 showcasing artists giving over 110 performances across Kelowna's downtown core and cultural district.  
"We were thrilled to welcome back BreakOut West to Kelowna," says Lisanne Ballantyne, Tourism Kelowna's President & CEO. "October is traditionally a much quieter time for tourism within the region, so welcoming BreakOut West to the city at this time of year generates economic impact that supports tourism businesses and the community at large."
BOW was secured in part through Tourism Kelowna's Major Events Strategy in partnership with the City of Kelowna. The collaboration between the two organizations and other community partners positioned Kelowna as the perfect host for the 2023 event, with Tourism Kelowna's team assisting in preparing the bid document, securing funding, and nurturing key relationships with the Western Canadian Music Alliance, which presents BOW.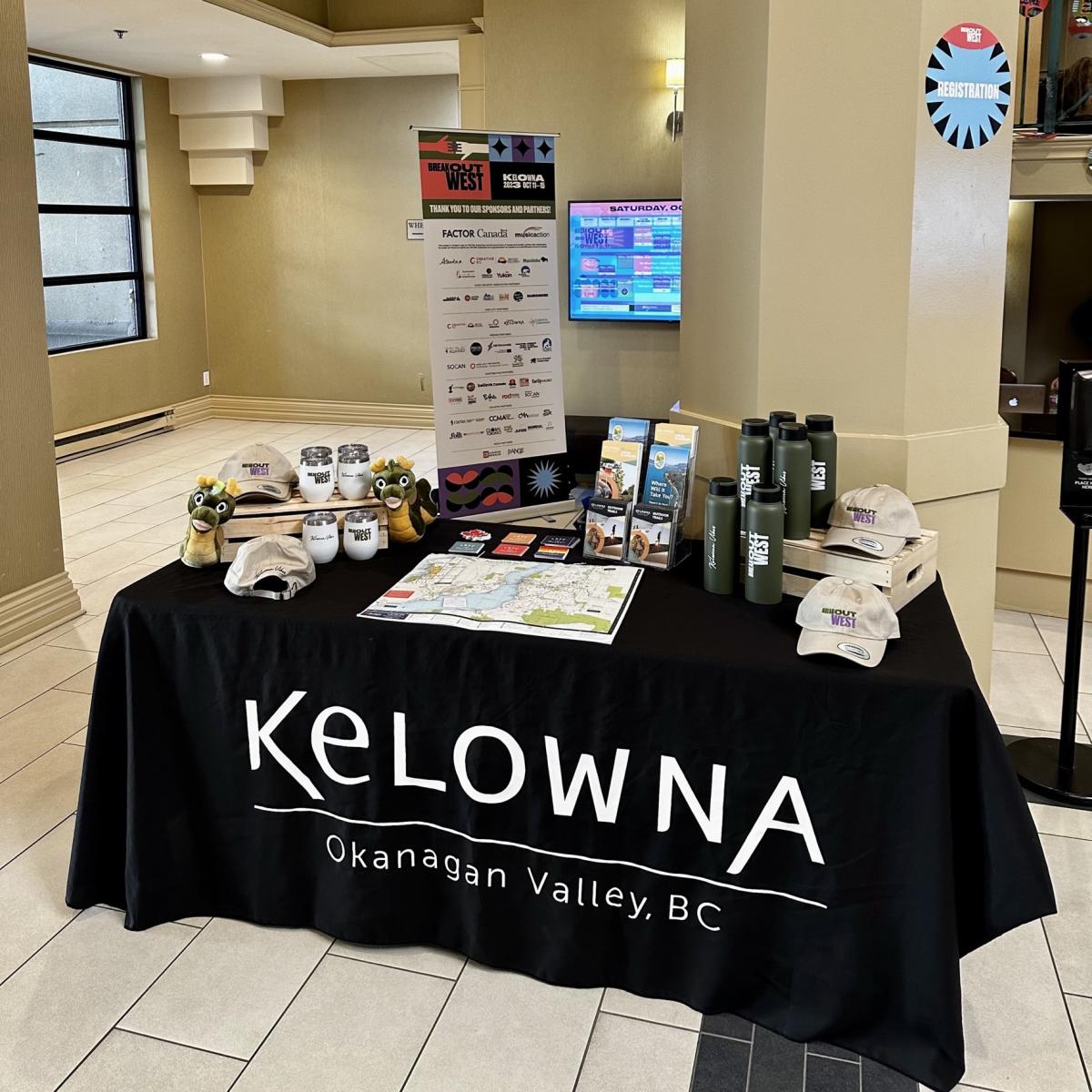 In support of the event, Tourism Kelowna's Community & Visitor Engagement team was set up at the host hotel, Delta Hotels by Marriott Grand Okanagan Resort, to provide event attendees with information, answer questions, and sell branded Kelowna Vibes merchandise that was created specifically for BOW. The team also set up the Tourism Kelowna mobile trailer at Red Bird Brewing to showcase merchandise and answer questions during the evening festival hours. 
Along with the conference and festival programming, the winners of the 2023 Western Canadian Music Artistic Awards were revealed during the Wednesday night Opening Reception, while the Industry Awards Brunch celebrated the recipients of those categories on Saturday, October 14. The Industry Awards Brunch also formally honoured the recipients of this year's Specialty Awards – Razcalz (Western Canadian Music Hall of Fame inductees), Mint Records (Kevin Walters Industry Builder Award) and Willie Thrasher (Heritage Award). A full list of all the 2023 Western Canadian Music Award recipients and nominees will be available here. For video recaps of the Kelowna event, visit the BOW YouTube Channel.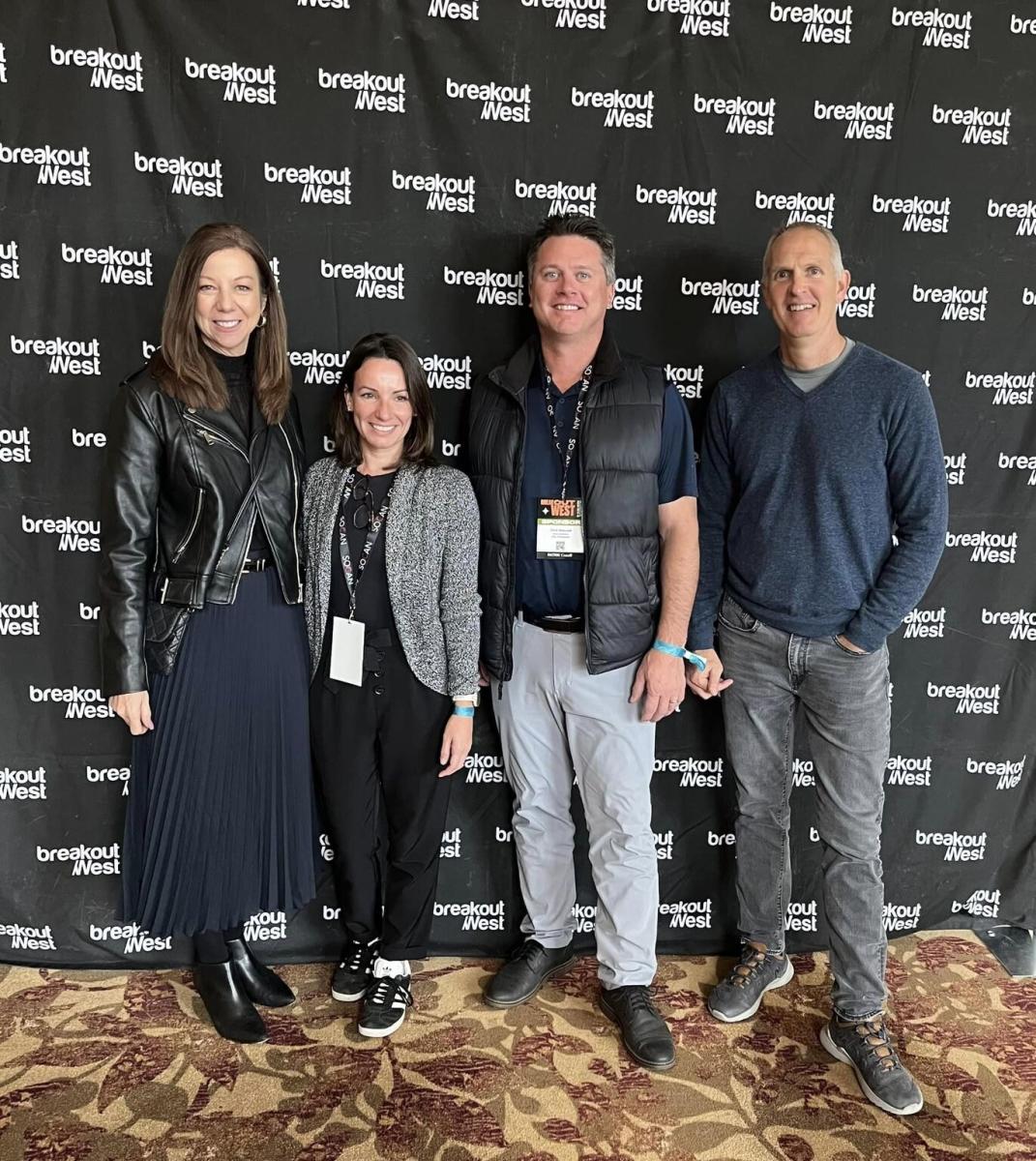 Pictured (left to right): Lisanne Ballantyne, President & CEO, Tourism Kelowna; Sara Correa, Business Development, Sports & Events, Tourism Kelowna; Chris Babcock, Event Development Supervisor, City of Kelowna; Doug Nicholas, Sport and Event Services Manager, City of Kelowna. 
BreakOut West 2023 saw incredible support from Creative BC, the province of British Columbia, the City of Kelowna, Tourism Kelowna, and Creative Okanagan, as well as generous partnerships from local and national sponsors, all of which generously invested in the week's events, enthusiastically bringing BOW back to Kelowna. 
A big round of applause is extended to the conference venue and the additional venues that hosted festival showcases, including Black Box Theatre at the Kelowna Community Theatre, BNA Brewing Co., Kelowna Curling Club, Kettle River Brewing Co., Metro Hub, and Red Bird Brewing. And, of course, to the host committee, BOW volunteers, and all of Tourism Kelowna's industry partners, as well as local businesses and area residents, who helped us welcome event attendees to the region.
Some content above was provided by BreakOut West in a press release on October 16, 2023. 

About Western Canadian Music Alliance/BreakOut West
The Western Canadian Music Alliance (WCMA) is a pan western organization created by the Alliance Member Music Industry Associations (MIAs) of British Columbia, Alberta, Saskatchewan, Manitoba, The Northwest Territories, the Yukon Territory, and in partnership with Nunavut, to promote and celebrate western Canadian music. With the financial support of each provincial and territorial government partner, FACTOR, the Government of Canada, and Canada's private radio broadcasters, WCMA annually hosts its core artist and industry development event, BreakOut West. The event is held in a different western Canadian city on a rotational basis and is the prime music industry event in western Canada.