Exploring our region's four-season playground is now even easier for Quebecois travellers thanks to the launch of Air Canada's new direct flights from Montreal to Kelowna. In response to this new air service, our team has created a French microsite to help attract more visitors from Quebec and connect them with remarkable experiences in our destination, for when it's time to travel again.
The 10-page microsite provides a high-level overview of trip planning information for French-speaking individuals. Pages include how to get to Kelowna, information about Kelowna, top things to do, places to stay, outdoor activities, and more. The microsite is intended to pique their interests, to get them excited about coming to Kelowna, and to help them start planning their trip.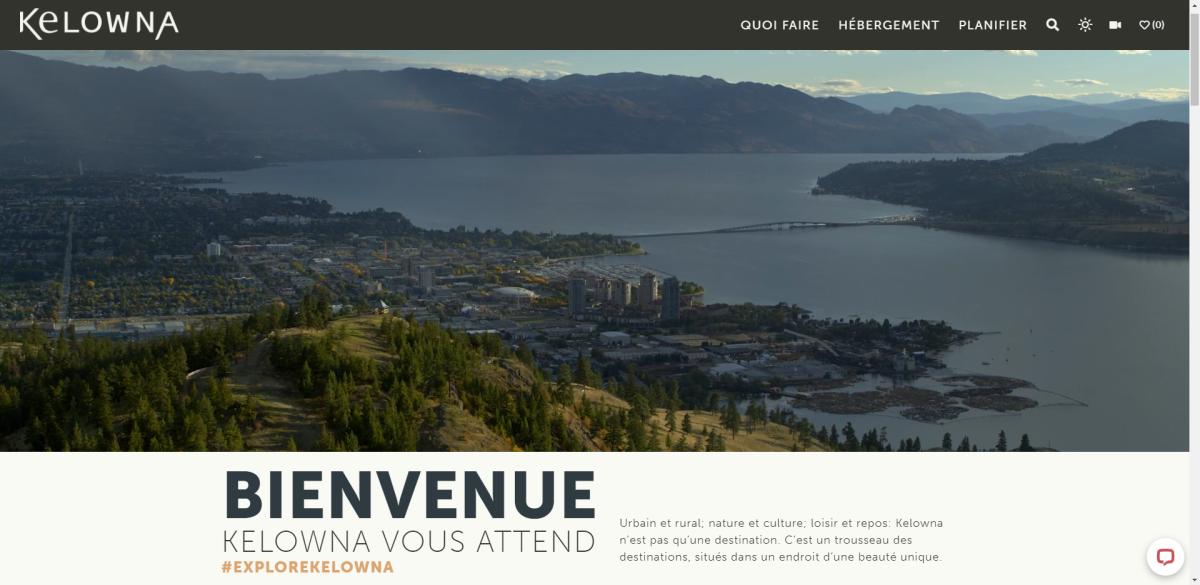 French Microsite Home Page

French speakers will be able to organically find the microsite when searching for information on Kelowna via search engines such as Google; the microsite will also be used heavily in our upcoming targeted fall marketing campaign, which will launch once non-essential travel to our region is once again encouraged.
 

French Microsite Footer Navigation 

Visitors can also easily toggle between the French and English sites by navigating to the footer of tourismkelowna.com, where they will find links to both the French microsite and primary English site.
We are excited about the launch of this new French microsite and look forward to seeing increased visitation from Quebec when it's time to travel again.