After more than five years working as part of Tourism Kelowna's Community & Visitor Engagement team, Sydney Solland is relocating to pursue the Master of Arts in Sustainable Leisure Management program at Vancouver Island University. Her last day with the organization will be Friday, July 21, 2023.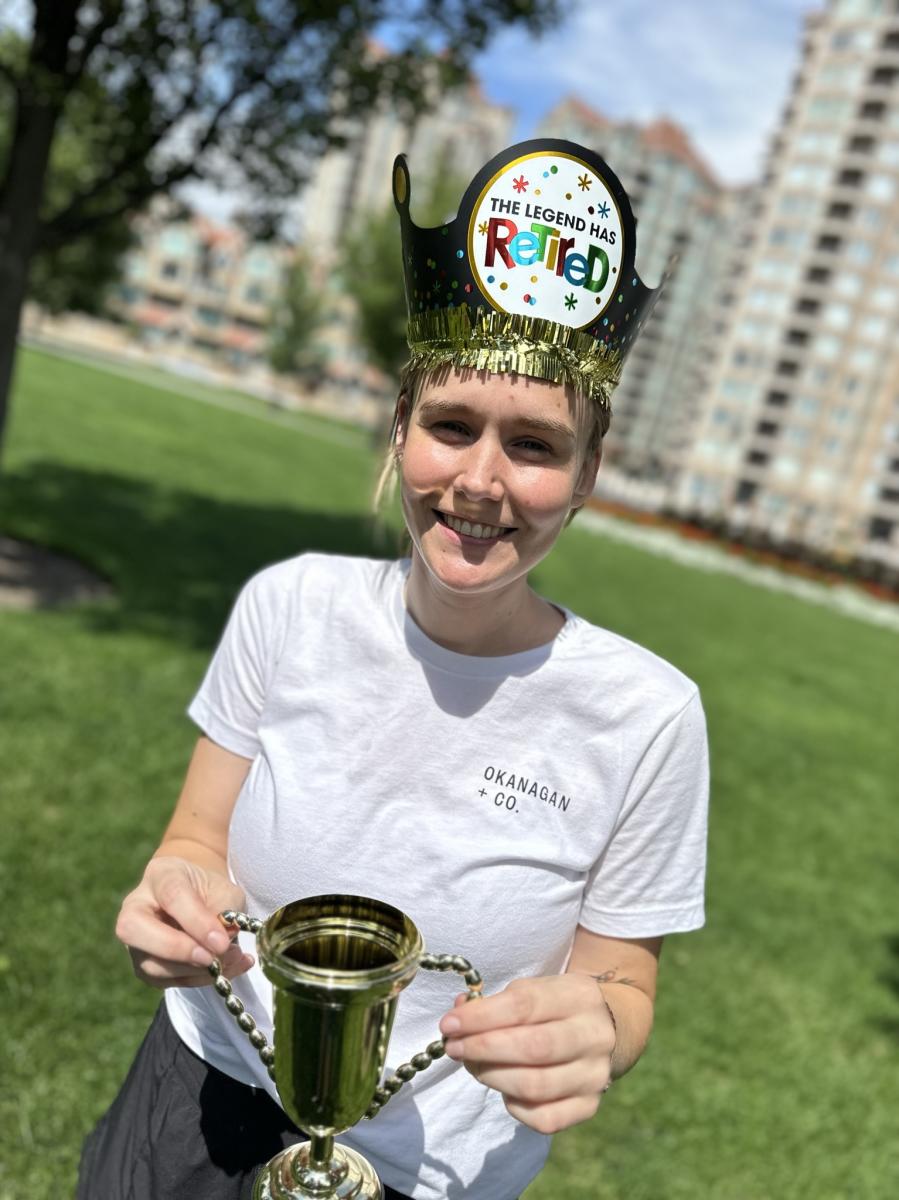 Sydney started her career with Tourism Kelowna in April 2018 as a Community Specialist while still completing her Bachelor of Business Administration, Tourism & Hospitality at Okanagan College. She transitioned to a Visitor Experience Coordinator, covering a maternity leave, and then upon completion of her degree, entered an operations role before taking on her most recent role of Manager of Community & Visitor Engagement.
Here are some highlights from Sydney's time with Tourism Kelowna:
She was part of the team that opened the Kelowna Visitor Centre at 238 Queensway and three satellite visitor servicing locations in partnership with community organizations.
She helped grow our retail and self-earned revenue far beyond our original goals.
As part of the organization's Stewardship Committee, she has contributed to the successful implementation of policies and operations that achieved Sustainable Tourism Platinum certification with Greenstep Solutions, as well as accessibility certification with the Rick Hansen Foundation.
She represented Tourism Kelowna in many capacities within the community, including being part of the organizing committee—alongside the City of Kelowna and Downtown Kelowna Association—for the inaugural collaborative Meet Me on Bernard in 2021 and working with organizations in the arts sector to help organize and promote Culture Days in Kelowna.
With countless successful projects and programs, there have also been many challenges, including the constantly changing parameters of the COVID-19 pandemic. Sydney handled anything thrown her way with grace, supporting her colleagues wherever she could. Sydney also kept in close contact with our team of volunteers, engaging with them as much as possible throughout the pandemic. Through the execution of staff recognition, retention, and care programs, Sydney played a huge role in retaining many of the Community & Visitor Engagement front-line staff and volunteers.   
We are incredibly proud of the work and leadership Sydney has demonstrated during her time with our organization and thank her for her dedication to her role, our organization, and the community at large. We wish her the best in her future endeavours and look forward to seeing all she achieves as she progresses in her career.
Sydney, thank you for your support, initiative, and compassion for me, the Tourism Kelowna team, and the industry—you have been and always will be an incredible ambassador for our community and the tourism industry.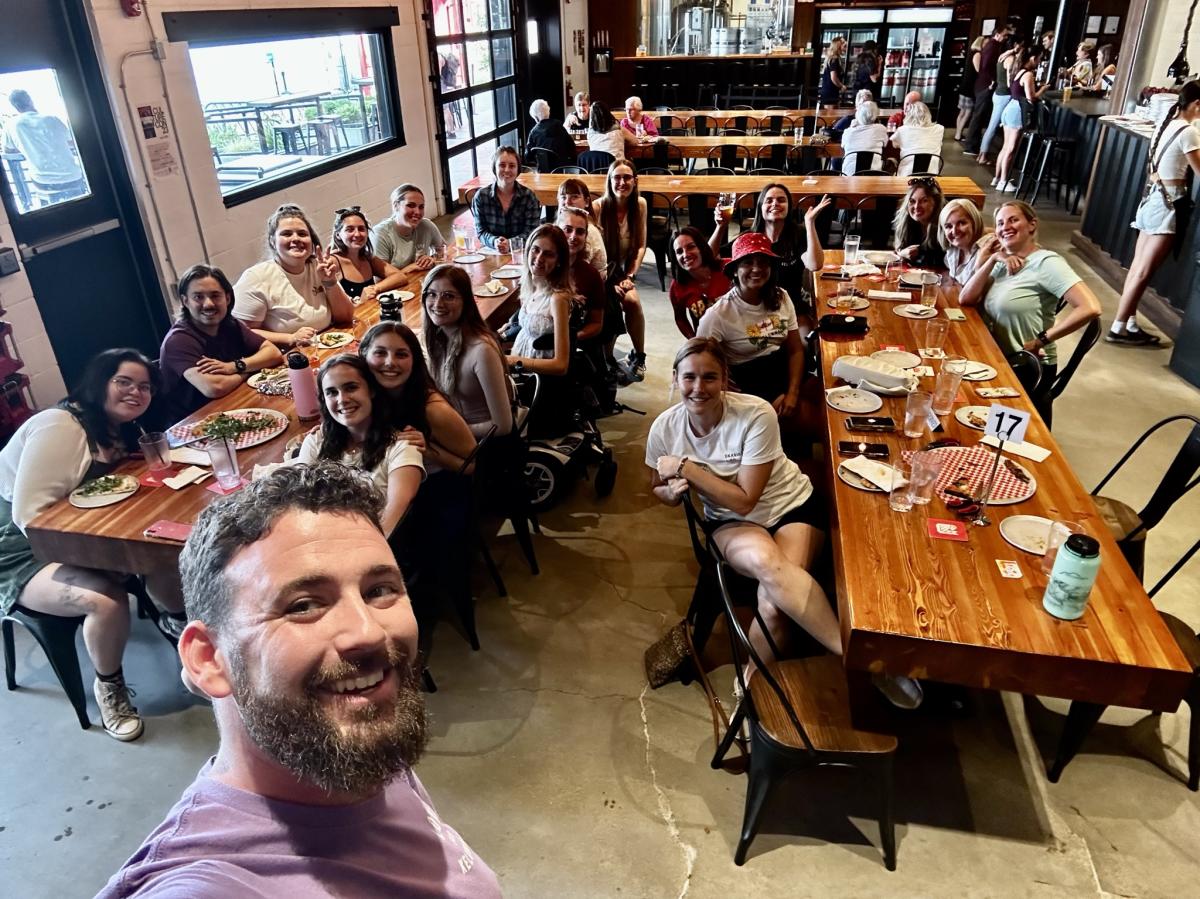 Sydney's official send-off at Red Bird Brewing
For any questions about Tourism Kelowna's Community & Visitor Engagement department or our team, please email me at chris@tourismkelowna.com.