The Indigenous Tourism BC "Spark" Mentorships & Grants Program launched on November 10, with the goal to "spark" new Indigenous tourism ideas and initiatives in British Columbia.Presented by Destination BC in collaboration with Indigenous Tourism BC, and the Tourism Innovation Lab, the program matches selected applicants with a tourism mentor and provides a $5,000 seed grant to help develop new Indigenous tourism ideas.
This program was designed to help Indigenous entrepreneurs in B.C. to overcome challenges and barriers often experienced in bringing new tourism products to life. Previous program participants in Ontario were selected for water-based ecotours, agritourism initiatives, Indigenous tourism programs, wine and culinary workshops, interactive walking tours, virtual experiences, aerial adventures, winter glamping retreats, nature orientated vacation packages, and more. Applications are being accepted now from Indigenous tourism entrepreneurs, small businesses, and non-profit organizations in British Columbia.
Who Can Apply?
Indigenous tourism entrepreneurs, small businesses, community groups and non-profits based in British Columbia.
Eligible businesses and organizations that are 51%+ Indigenous-owned, operated, and controlled, and will offer a bookable cultural experience.
Applicants must be enrolled as an Indigenous Tourism BC member/stakeholder before submitting their "Spark" Program application. Join now for free!
The application deadline is December 17, 2021. Those interested in applying to the Indigenous Tourism BC "Spark" Program are encouraged to register for an upcoming info session (webinar) to learn more:
If you have any questions, please email: IndustryDevelopment@DestinationBC.ca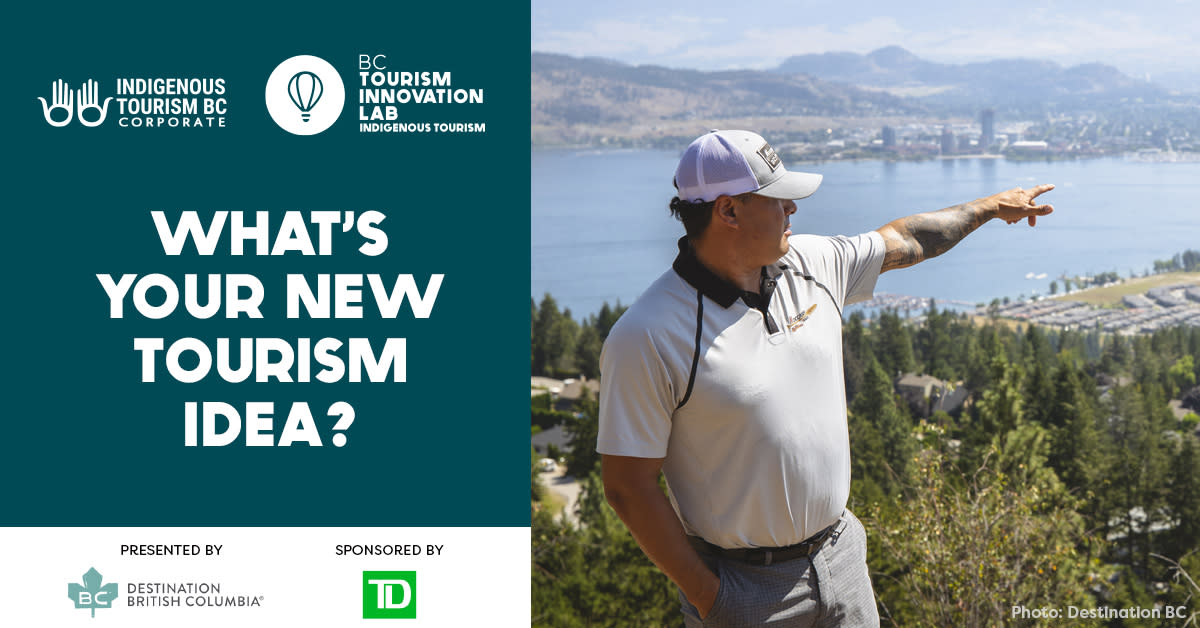 Post content and image provided by Destination BC