Tourism Kelowna is inviting community members and travellers to join in the celebrations for the third annual Love for Kelowna Day, which will be held on Saturday, May 28, 2022. Locals and visitors are invited to share what they love most about our region on Instagram for a chance to win a Kelowna prize pack worth $500. 
We are inviting our stakeholders and other local businesses to join us in spreading the word about Love for Kelowna Day. You can access an industry toolkit by clicking here.
In the toolkit you'll find:
Photo assets for Instagram, Facebook, and LinkedIn, including assets for Stories.
Overlay files so you can add your own image to share.
Social media captions to accompany the photo assets.
A Love for Kelowna Day video (this will be available to download and share on Wednesday, May 18). 
In addition to helping promote Love for Kelowna Day to your followers, we also encourage you to join in the celebrations on May 28 by posting about your favourite Kelowna and area spots, activities, businesses...whatever you love most about our region. This is a day for our industry to come together and remind locals and visitors about all the amazing things Kelowna has to offer.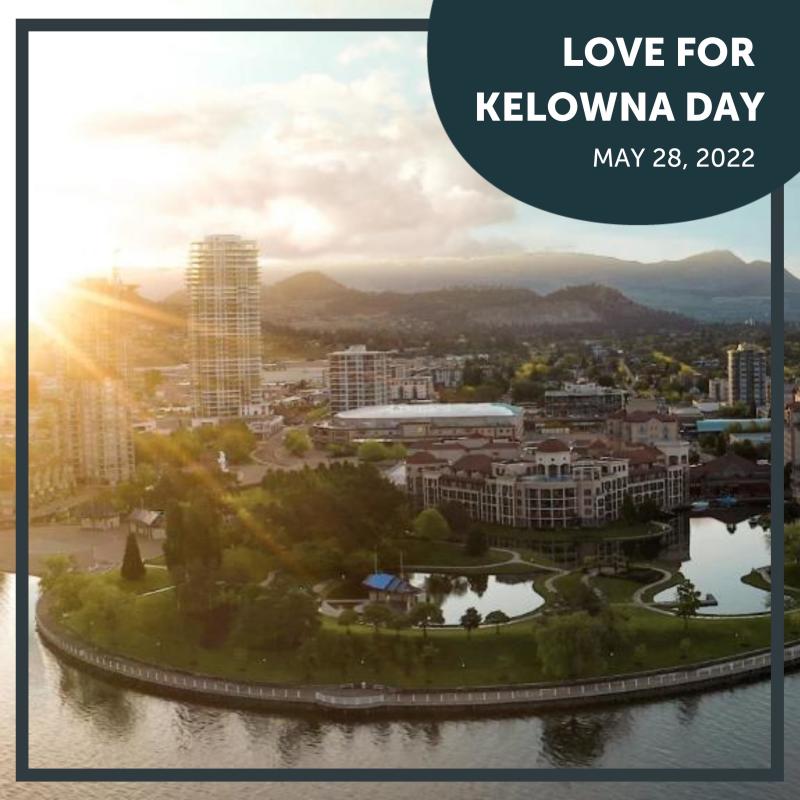 This year, Love for Kelowna Day aligns with the kick-off for Tourism Week in Canada, which takes place from May 29 to June 4, 2022. This year's theme for Tourism Week in Canada is Travel Now: For Work, Life, and Play! The Tourism Industry Association of Canada (TIAC) and tourism associations across the country, including the Tourism Industry Association of BC (TIABC) and Destination BC, are challenging destinations, landmarks, attractions, venues, and hotels to light up in green during the week as part of their #GreenMeansGo campaign to raise awareness of the tourism industry's economic, social, and cultural importance in Canada.
Additional information and resources for Tourism Week are available at the following links:
If you have questions about Love for Kelowna Day, please contact Carla Bechard at carla@tourismkelowna.com or (250) 861-1515 ext. 204.