Tourism Kelowna's mobile visitor centre has once again hit the streets in Lake Country, building on the success of the 2022 pilot program.
For 2023, we have expanded the team supporting the District of Lake Country. In addition to my role as Lake Country Supervisor, we now have four Lake Country Community Specialists providing service to the area: Lyla Donn, Jordyn Holt, Olivia Smith, and Olivia Penko.

Our team can attend more events and expand our reach even further thanks to the addition of our branded truck (pictured below), which allows us to haul tents and other equipment. You can expect to see the team at the Lake Country Farmers' Market every Friday, offering information and Lake Country-branded retail products, as well as at anticipated summer events such as Live! in Lake Country, Cattywampus, Canada Day Celebrations, Lake Country ArtWalk, and more.

The team will also be biking on the Rail Trail and visiting popular tourism-related businesses around town, including the Lake Country Museum & Archives, various orchards, and wineries. If you want our team set up outside your Lake Country business, contact us at lakecountry@tourismkelowna.com.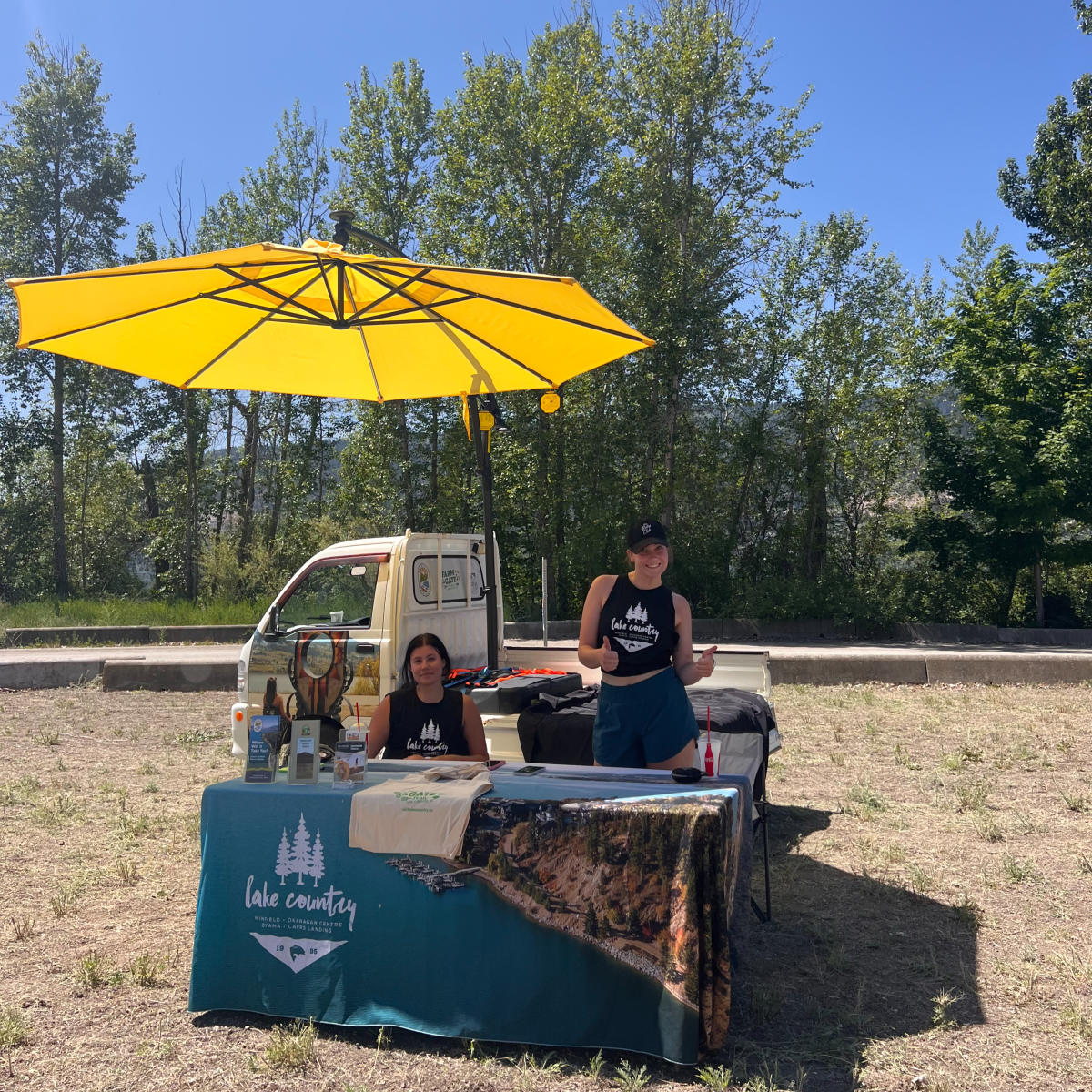 Tourism Kelowna was initially awarded the contract to pilot mobile visitor services for the District of Lake Country in April 2022. The pilot, which ran successfully from mid-May to September, saw mobile visitor services initiatives launched in high-traffic locations around Lake Country, such as beaches, parks, events, and attractions, to engage with residents and visitors. The 2023 Lake Country mobile visitor centre is active 10 a.m. to 6 p.m., Saturday through Thursday, and 12 p.m. to 8:30 p.m. on Friday, excluding special event set-ups.
For more information about Tourism Kelowna's Lake Country visitor services, email me at lakecountry@tourismkelowna.com.