On April 21, the District of Lake Country (DLC) announced that it would be awarding Tourism Kelowna the contract to pilot mobile visitor services in the community for the summer of 2022. The pilot, which will begin in mid-May and run into September, will see mobile visitor services initiatives launched in high traffic locations around Lake Country, such as beaches, parks, events, and attractions, to engage with residents and visitors.
With countless technology options available to today's travellers for navigation and research, many communities have transitioned their visitor servicing model to include mobile initiatives, which intercept locals and visitors at high traffic locations. By offering information and resources at these locations, Tourism Kelowna's Community Specialists will be able to disperse people to experiences and businesses that may not be as well known or are located off of the beaten path. In a community such as Lake Country, with attractions and experiences located in all wards of the district, a mobile model will be even more effective at intercepting and engaging with those exploring the destination. By operating mobile visitor services in Lake Country, our Community & Visitor Engagement team will be able to increase the number of interactions, delivering much needed value-added information to Central Okanagan visitors.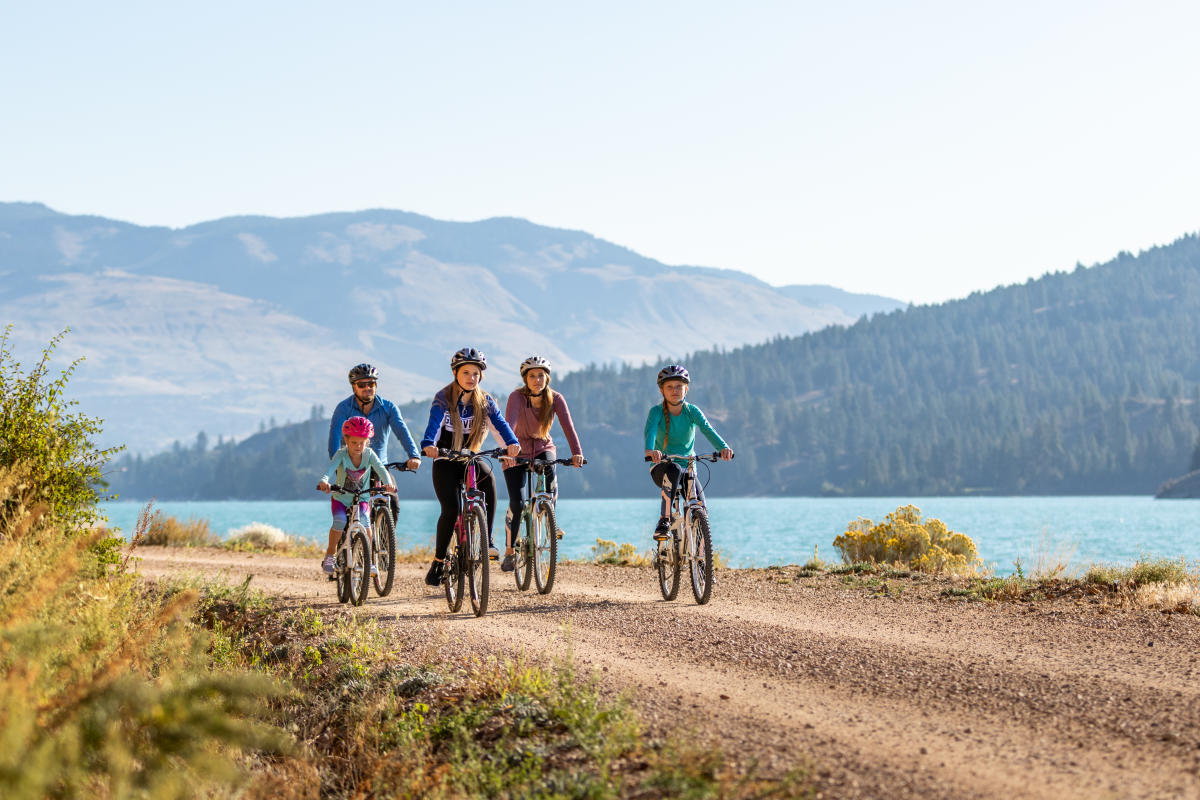 Mobile services in the District of Lake Country will be delivered using equipment such as branded e-bikes, a tent, and roving Community Specialist staff who will distribute resources including maps, brochures, event listings, and more. Lake Country branded merchandise will also be made available for purchase, so locals and visitors can show their pride for the community. Tourism Kelowna is currently searching for passionate Lake Country Community Specialists who reside within the district. If you enjoy meeting new people, being active, working outdoors, and promoting the experiences, businesses, and offerings in the community, apply using the job posting here. Staff will be trained using Destination British Columbia's Visitor Centre Network standards to ensure consistent service levels.
Visitor services will continue to be offered by Tourism Kelowna from the Kelowna Visitor Centre, YLW Airport Information Kiosk, Orchard Park Guest Services, Meet Me On Bernard pop-up location, and mobile and event visitor servicing initiatives. There are also three other Visitor Centres operated in the Central Okanagan by other organizations in West Kelowna, Peachland, and on the Okanagan Connector.
For more information about the operation of Lake Country's mobile visitor services, or Tourism Kelowna's other engagement initiatives, please contact Sydney Solland, Manager of Community & Visitor Engagement, at sydney@tourismkelowna.com or (250) 861-1515 ext. 220.