Tourism and hospitality took centre stage in Kelowna last week as we welcomed the BC Hotel Association for its 2023 Summit, which took place at the Delta Hotels by Marriott Grand Okanagan Resort on May 1 and 2. In conjunction with the Summit, BC Minister of Tourism, Arts, Culture and Sport, Lana Popham, was also in Kelowna. 
The Summit featured an array of speakers delivering presentations on topics like the future of tourism in BC, the provincial labour shortage, workplace health and safety, and more. There was a positive energy in the room, with rising hotel indicators contributing to a sense that 2023 may be the first actual "post-COVID year" for the industry. Our team was proud to co-sponsor the Summit's opening night reception, held at BNA Brewing Co. & Eatery, with the Kelowna Hotel Motel Association. Our Community & Visitor Engagement team also set up a mobile visitor centre onsite at the Delta on the first day of the conference to provide service to Summit delegates.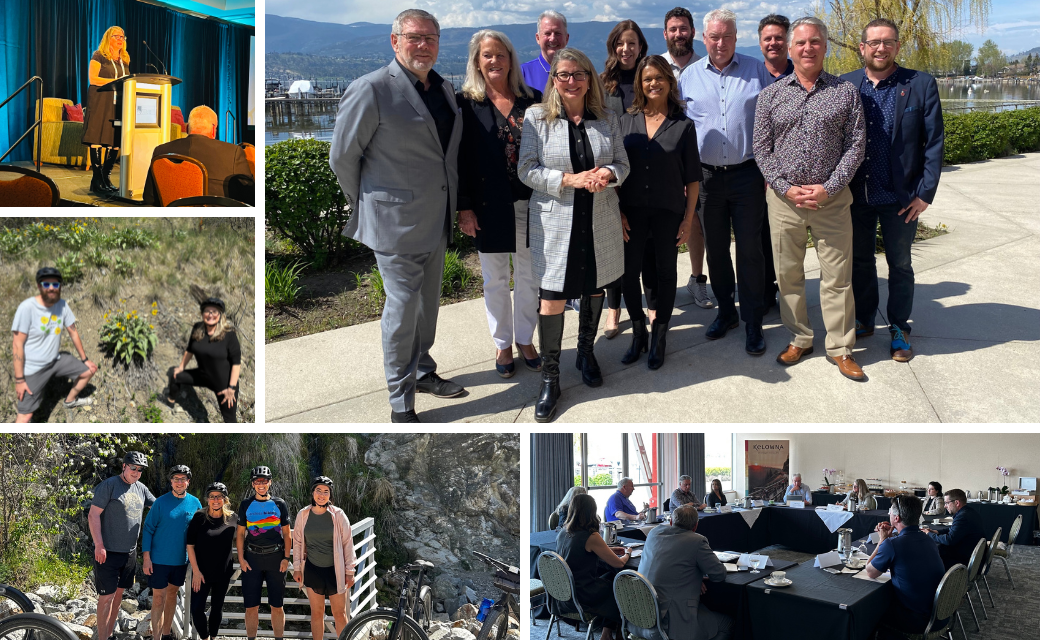 While Minister Popham took part in the Summit, she also explored Kelowna with a guided tour of the Kettle Valley Rail Trail, led by Lake Country Cycle and Tourism Kelowna's Director of Destination Development, Chris Lewis. On Wednesday, May 2, Minister Popham and  Assistant Deputy Minister, Nick Grant, worked with Tourism Kelowna to host a roundtable for industry members at Manteo at Eldorado Resort. While cross-Ministry work continues on larger issues like inflation, housing, and labour, they wanted to hear our sector's other pain points that they could potentially take more immediate action on. 
Topics of discussion at the roundtable included:
Balancing the core work of destination marketing with the importance of destination development. 
The vital need for air service to our region and opportunities for a collaborative delegation at key air services conferences. 
Transportation to, from, and within the destination is a shared priority for everyone at the table. 
A review of a local Destination Development example: a new bicycle locker program encouraging bike riding downtown.
Gratitude for recent provincial funding for struggling festivals. 
Opportunities to disperse visitation and additional spending among the regions following major national events taking place in Vancouver. 
Ways to streamline the major events bid process and increase funding assurances. 
Acknowledgment that tourism businesses in some areas of the province are already dealing with weather and flooding impacts this year. 
Minister Popham and Assistant Deputy Minister Grant will take the information collected at the roundtable back to their departments to explore what is needed to remove obstacles and develop solutions for our region. Tourism Kelowna looks forward to working with Minister Popham and her team as we sustainably grow tourism in Kelowna and the Central Okanagan.