As economic recovery continues, Tourism Kelowna has launched a new approach to help support the local tourism industry while working in partnership with the community and residents toward a long-term vision of responsible, sustainable tourism growth.
Since 2019, Tourism Kelowna has been working with tourism stakeholders, businesses, and locals to co-create a Tourism Destination Development Plan for the region, a multi-year guiding document that identifies the challenges and opportunities surrounding Kelowna's national, growing reputation as a highly desirable travel destination. The resulting research findings, themes, and strategic objectives all focus on the vital role community and industry collaboration will play in creating a welcoming destination for both residents and visitors.
"Tourism has been such an important industry in our community for decades, and one that will continue to be important for decades to come," said Joseph Clohessy, Chair of Tourism Kelowna's Board of Directors. "As Canada's fastest-growing metropolitan area, it's important that Tourism Kelowna continues to market our destination while planning for that growth in a way that local businesses' needs are met, visitors continue to receive a memorable experience, and locals' quality of life is increased. Our goal is for Kelowna and the Central Okanagan to become a sustainable, four-season destination capable of welcoming visitors from around the world."
The Plan was also a key consideration when Tourism Kelowna's Board of Directors updated the organization's 2022-2025 Strategic Plan. The organization will continue its focus on marketing and has expanded its role to reflect a more holistic view of tourism services, including collaborative destination development activities, activations for residents, and programs and education that support sustainable and regenerative tourism.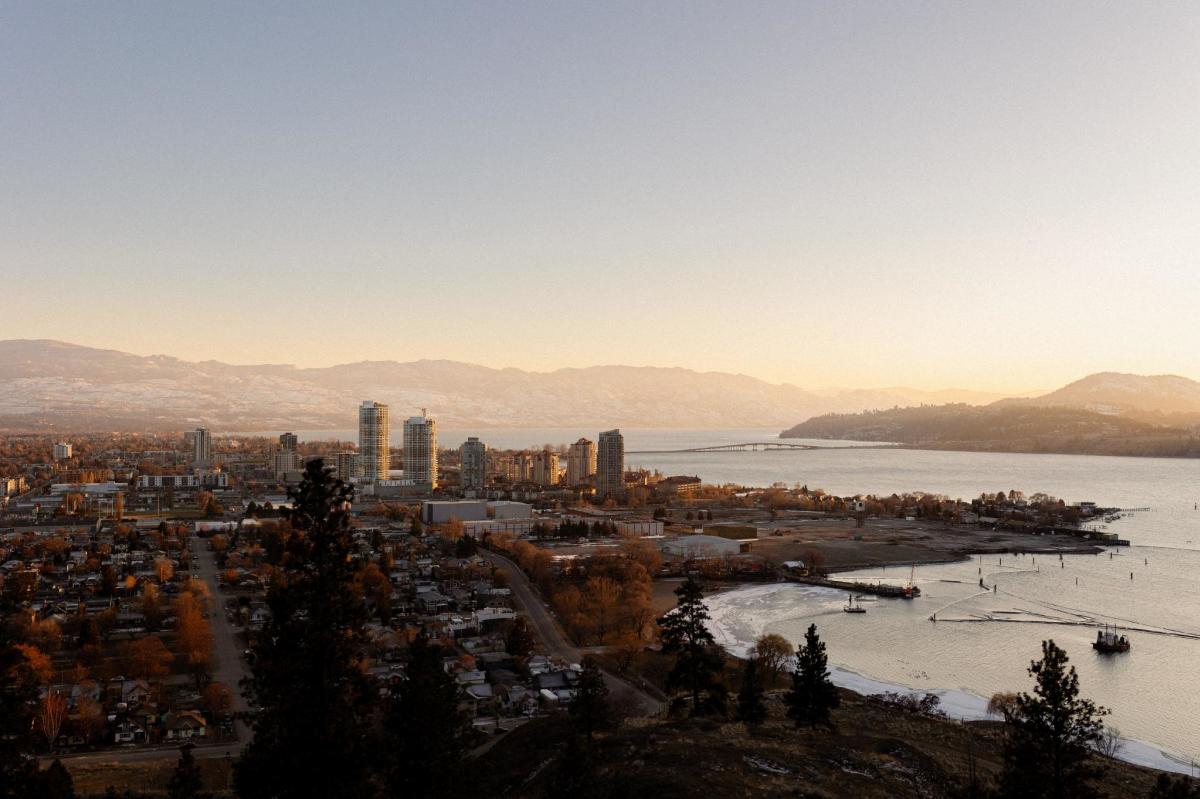 A series of recommendations are detailed in the Plan, including formalizing stakeholder engagement, attracting values-aligned visitors, increasing visitor and resident education, improving accessibility and connectivity, encouraging the development of affordable housing, protecting the environment, developing and activating more public spaces, pursuing purpose-based niche market segments, and developing rich ecosystems of experiences including some specifically for residents.
To support this broader set of responsibilities, Chris Lewis assumes the newly created role of Director of Destination Development. Chris has been with the Tourism Kelowna team since February 2013 in various roles, including his most recent role as Director of Community & Visitor Engagement, where he worked with a talented team to introduce new initiatives such as the Meet Me on Bernard partnership, a new visitor services kiosk in Orchard Park Shopping Centre, and mobile visitor services to Lake Country. He led the evolution of the Kelowna Visitor Centre into a community hub and developed a successful retail and consignment program that features over 100 local businesses, artists, and artisans.
In his new role, Chris will coordinate stakeholder partnerships at the government, industry, and community levels to work together on short-term activations and long-term education initiatives addressing the 10 destination development priority areas.
"Tourism Kelowna may play a lead role in some of these priority areas, and we may support or partner in other priority areas that are not as directly tied to tourism," explains Chris. "What's important is that we will bring the tourism perspective and Tourism Kelowna's expertise, research, and resources to these important community growth issues."
While there is more work to come and more targeted programs to be announced and introduced in the years ahead, work has already begun on several fronts. Tourism Kelowna has already introduced and expanded programs geared at residents, including expanding the scope and services of the Community & Visitor Engagement team on community activations, key partnerships with local business and community organizations, a local savings pass to offer savings and incentives for residents, and collaborations with local businesses like the recently opened Okanagan + Co. store at Kelowna International Airport. 
If you have any questions about Tourism Kelowna's strategic plan, please contact Lisanne Ballantyne at lisanne@tourismkelowna.com. For questions about our Tourism Destination Development Plan, contact Chris Lewis at chris@tourismkelowna.com.