The kids won't get bored while you sip Sauvignon Blanc at these valley vineyards
Family vacations in Kelowna are all about lazy lake days and visits to local attractions like Kangaroo Creek Farm and Myra Canyon Adventure Park. But let's be honest—when you're a parent on holiday in B.C.'s wine country, it would be nice to sneak in a vineyard visit without having to find childcare. My husband and I grappled with this summer break headache after moving to Kelowna and quickly realized it's possible to wine tour with kids in tow.
One afternoon in July that first summer we pulled in to Blind Tiger Vineyards in Lake Country. After a quick and educational tasting, we were soon sipping frosé cocktails at an outdoor picnic table while our daughter visited the vineyard chickens and enjoyed ice-cold lemonade. We arrived too late to order a wood-fired pizza from the food truck parked on site but vowed to return.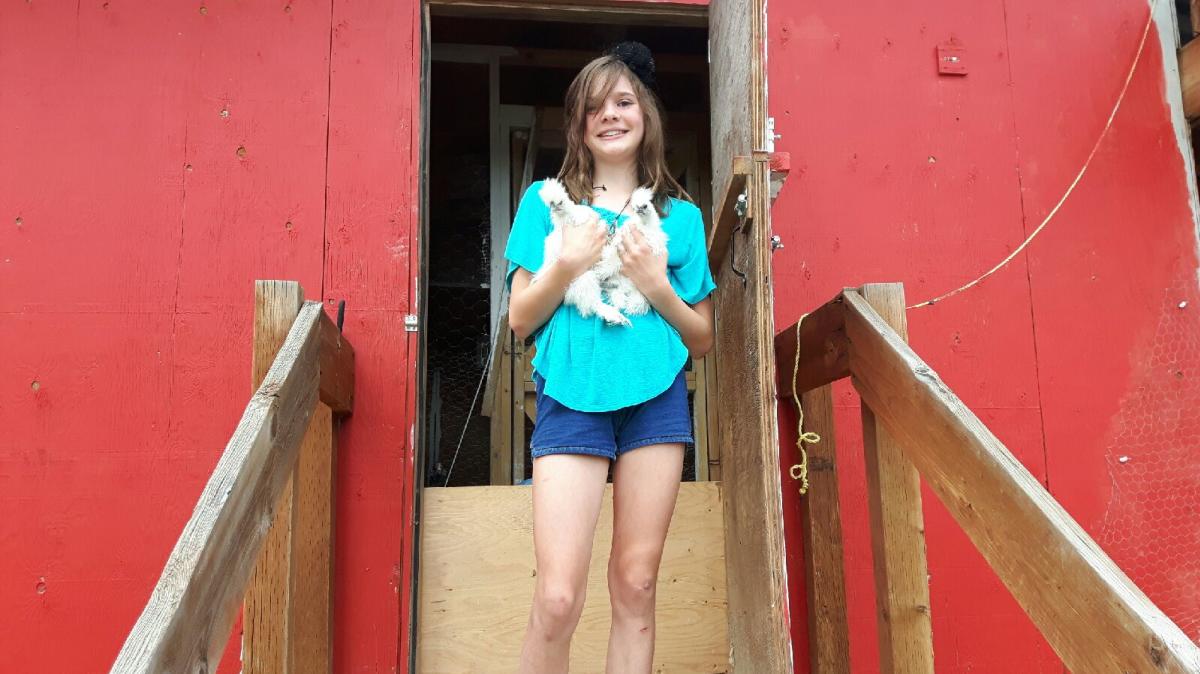 Holding chickens at Blind Tiger Vineyards
We would never dream of hijacking the whole day with a 'wine-tinerary,' of course, but it's possible to work in this adult pastime after a hike or a beach excursion—especially if you choose your winery wisely (and your children are somewhat self-reliant). Here are a few spots that offer fun distractions to keep the kids engaged while Mom and Dad sample Chardonnay.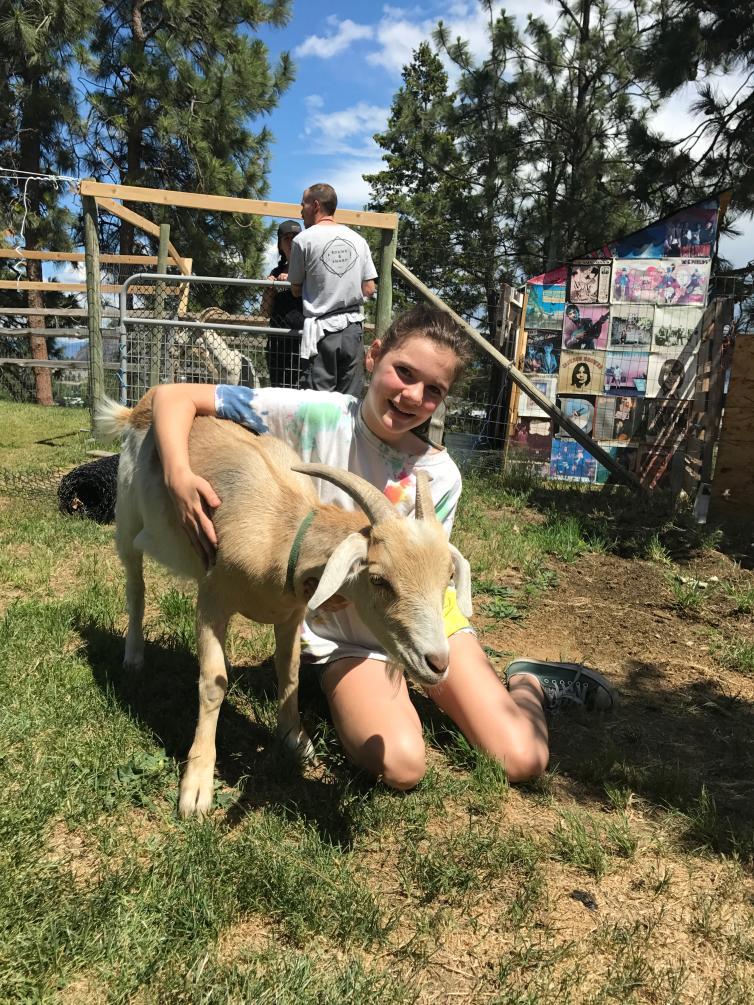 Our animal-crazy kids love petting the resident goats and watching the turkeys spread their tail feathers at this organic winery in West Kelowna. Time your visit for lunch and the family can nosh on sandwiches and fries from the Round and Sharp food truck before the adults head inside the completely off-the-grid tasting room to try a selection of wines and learn about the winery's commitment to sustainability.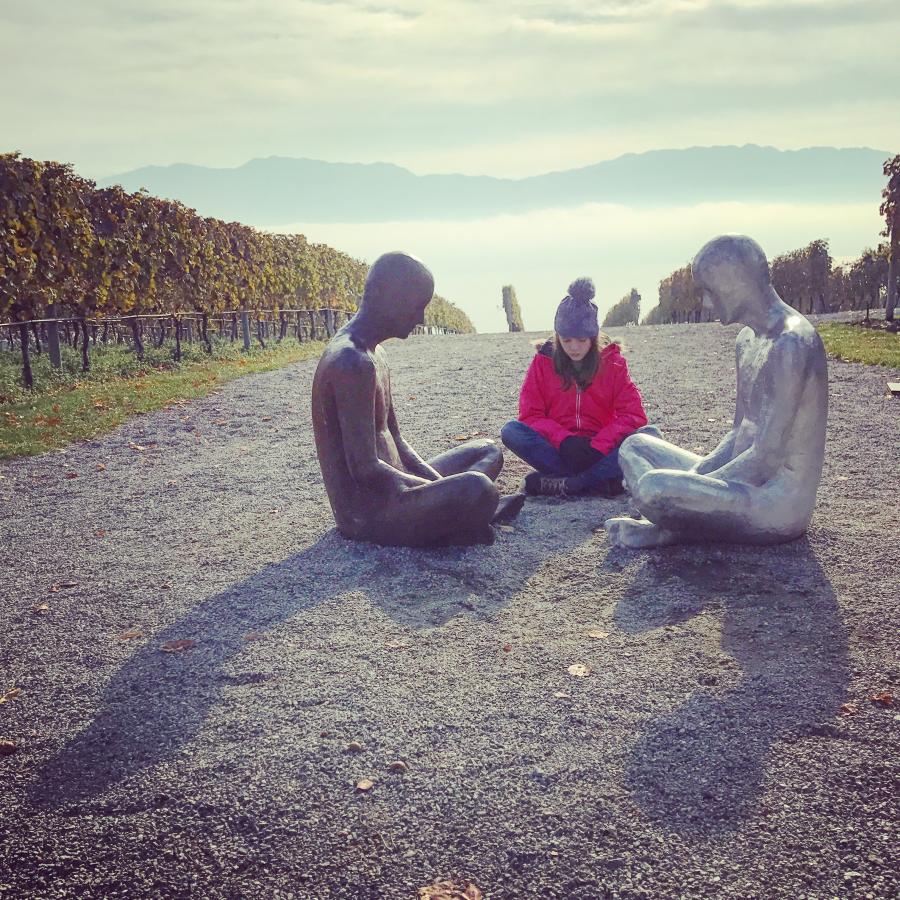 Kelowna's most iconic winery is a kid-pleaser thanks to a bell tower that clangs every 15 minutes, not to mention the spectacular view and a grassy outdoor amphitheatre and lawn to run around on. There's also a collection of interesting outdoor sculptures that will turn your budding Rodin into an art critic. Think of it as your children getting an art education while you nip into the tasting room to sample the Reserve Viognier.
When you pull in to a winery parking lot and immediately see a kids' playset and picnic table in a shaded area, you know you're in the right place. Parents can either sample together (or take turns tasting, because, child minding) the delicious Old Vines Riesling or Natural Amber Pinot Gris that the winery—one of Kelowna's oldest vineyards—is known for. Before or after, stop in and wander around Father Pandosy Mission. The city's original settlement features a museum and original pioneer buildings and it's located just down the road from Sperling.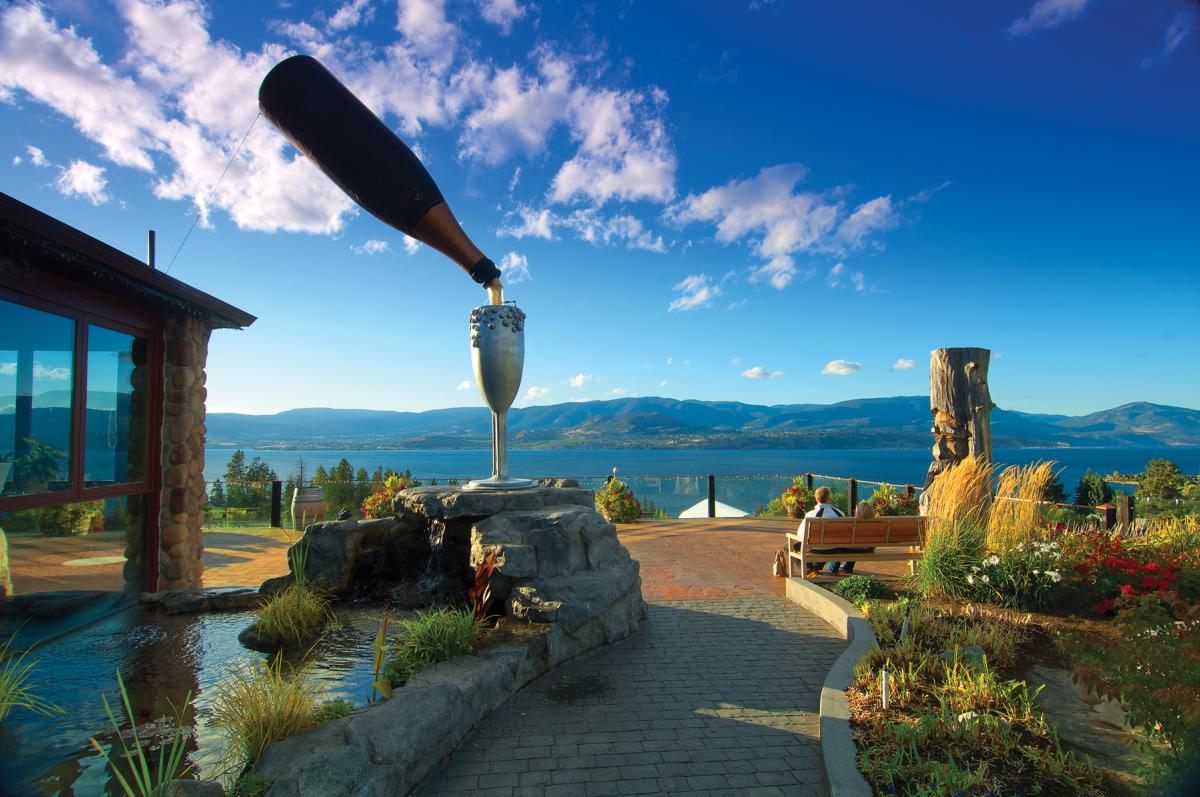 You don't have to take the kids to Egypt to see a pyramid. Instead, visit this Lakeshore Wine Route institution to see a perfectly proportioned pyramid where the winery clarifies its organic wines. There are also two mini golf putting greens, a teeter-totter, blooming gardens, and a fish pond conveniently located right outside the tasting room to keep kids busy while you work your way through a free tasting of the Cipes sparkling wines. The winery restaurant, Summerhill Organic Bistro, even has a children's menu.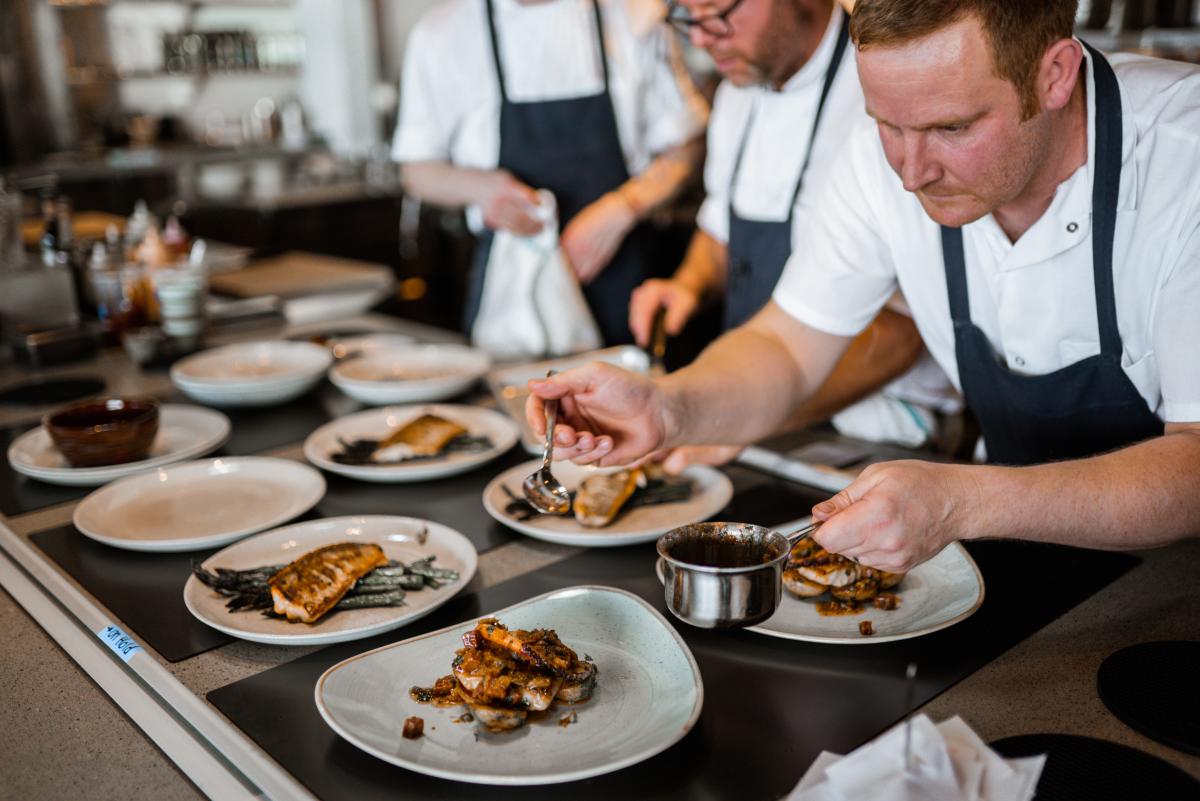 Photo by: Nic Collar Films
Make a lunch reservation at the brand new Home Block restaurant, located inside a contemporary farmhouse building at CedarCreek. The kids can play with Etch-a-Sketches (or try to figure out what to do with the retro toys) while waiting for the food to arrive. Then, Mom and Dad can enjoy Mediterranean dishes such as squid ink spaghetti paired with Pinot Gris, and the littles can chow down on burgers, hand-cut fries, and house-made ice cream.