Tourism Kelowna is pleased to welcome Kassidy Cote to our team as she takes on the Retail Coordinator position for the organization. In this role, which she started in mid-March, Kassidy will coordinate the retail program at the Kelowna Visitor Centre, connecting with vendors and suppliers and working to create and order Love for Kelowna and Kelowna Vibes merchandise. 
Kassidy has worked in tourism and hospitality for many years, most recently as the Tasting Room Manager at BNA Brewing Co. for the last five years. In her new role, Kassidy will further Tourism Kelowna's work on integrating sustainable options into the retail program while keeping diversity, equity, inclusion, and accessibility top of mind, too.  
You're sure to see Kassidy out enjoying all things local, as she is passionate about our community and connecting with people from all walks of life. She is also an avid animal lover—you'll likely see her sweet dog, Bear, at the Kelowna Visitor Centre from time to time! 
You can connect with Kassidy via e-mail at kassidy@tourismkelowna.com or by phone at (250) 861-1515 ext 212.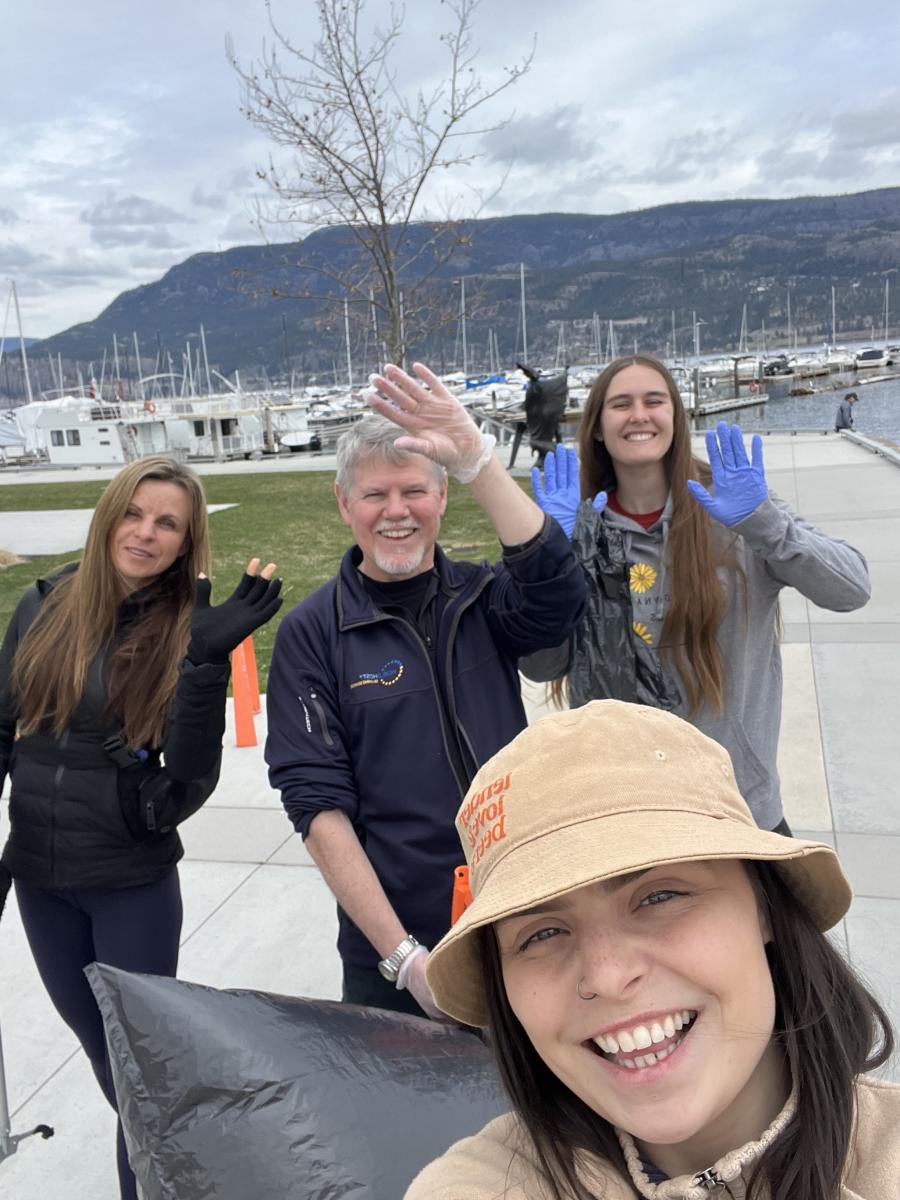 Kassidy (front right), Robyn Solland (back right), and a couple of community members taking part in Tourism Kelowna's Earth Day cleanup.
For questions about our Community & Visitor Engagement team, please contact me at sydney@tourismkelowna.com or (250) 861-1515 ext. 220.