In mid-March, Tourism Kelowna's business development team, including its two remote team members, Pat Gappmayr from Toronto and Nicolle Gomez de Sousa from Calgary, hosted the first in a series of economic sector strategy familiarization (FAM) tours for Meetings & Conferences (M&C) program partners.
Aligned with Destination Canada's Economic Sector Strategy, Tourism Kelowna's Economic Sector Strategy (ESS) was designed to leverage Kelowna's economic strengths to drive meetings and conferences business. Most recently, the strategy has grown thanks to a collaborative partnership with the Central Okanagan Economic Development Commission and Accelerate Okanagan. Through this partnership, the award-winning OKGo campaign was launched in 2021 to raise awareness of the Central Okanagan's economic success stories and to position the region for future economic and business growth.   
The first FAM tour of the ESS series focused primarily on agriculture sector success stories, with four local businesses welcoming our group of 25 over the course of the day: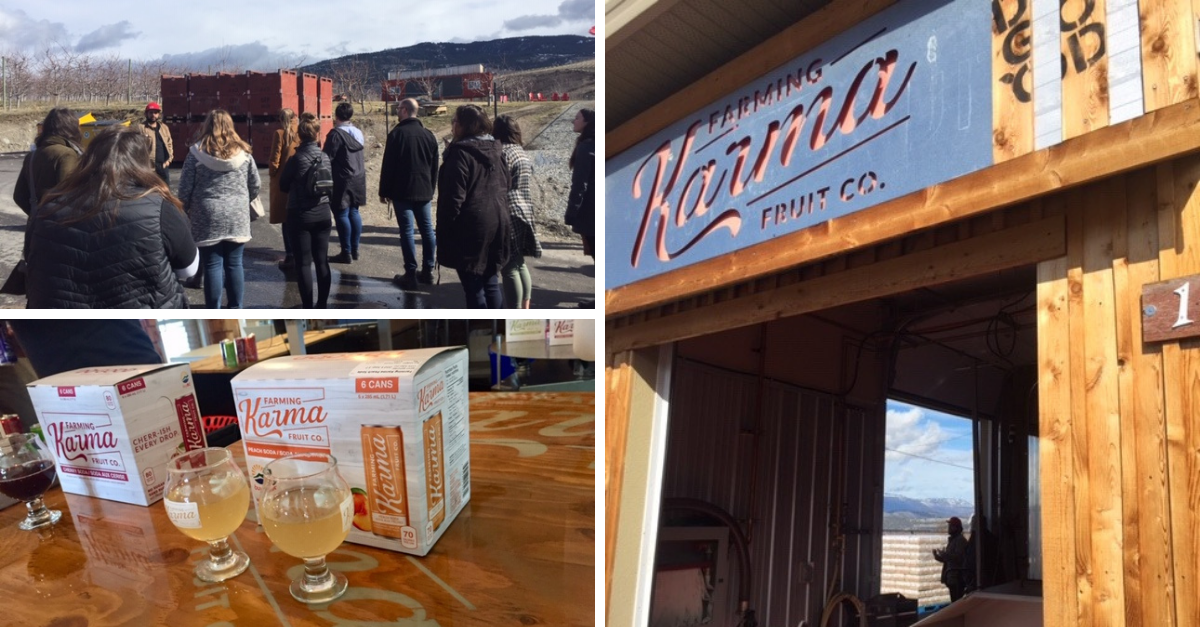 Taking advantage of their long-overdue visit to Kelowna, Nicolle and Pat completed additional site inspections at a variety of properties throughout the region, including another sector success story, the KF Aerospace Centre for Excellence, which is set to open this summer. Its breathtaking structure, with details symbolizing a plane in flight, will offer a unique space for hosting large groups as well as an aerospace museum and expansive rooftop views. 
Some of the other sites visited over the course of the trip included:
O'Rourke Family Estate: The O'Rourke team is completing a unique expansion with indoor event space and an outdoor amphitheatre, which once it is open and operational will be one of the largest capacity venues in Lake Country.
Hyatt Place Kelowna: The centrally-located hotel, which opened in July 2020, will be creating an outdoor, tiki-style bar on its third floor to add to the flexible work and meeting space it offers.
Martin's Lane Winery: The winery's high-quality service team offers a high-end experience for smaller meeting groups in its architecturally stunning space. 
In total, more than 20 off-site venues welcomed our team over the course of the week; we extend our thanks to each of them for hosting us and for sharing their success stories and future plans. These firsthand experiences make it even easier for our team members and industry partners to promote Kelowna's unique offerings to meeting and event planners, and to companies within key sectors that are looking to augment their agendas with relevant site visits, off-site activities, and local innovators.
For further information about any of this information, or to learn more about Tourism Kelowna's business development activities in the Eastern or Western Canadian markets, reach out directly to Pat or Nicolle: