Kelowna attracted thousands of international visitors and millions in new spending when it hosted 2019 Skate Canada International from October 25-27, 2019. A report, commissioned by Tourism Kelowna and compiled by the Canadian Sport Tourism Alliance (CSTA), found that the event generated total economic activity of $5.3 million in British Columbia, with $4.5 million of that directly in the Kelowna area resulting from $3.3 million in total combined spending by out-of-town participants and event organizers.  
Ticketing information showed over 3,500 out-of-town visitors attended the international competition, including 45 per cent who were first-time visitors to Kelowna. Total ticket sales were over 23,000 with 59% of buyers from Canada, 16% from Japan, 13% from USA, and 12% from other international countries, including Australia, China, England, France, Germany, India, Ireland, Italy, Mexico, New Zealand, Russia, Switzerland, and Taiwan.  
"Through our major events strategy, Tourism Kelowna and the City of Kelowna work together to secure bids for national and international events that we can host during our traditionally slower tourism months," said Lisanne Ballantyne, President and CEO of Tourism Kelowna. "Events like Skate Canada bring new spending to the market that benefits our city and region and many local businesses directly."
Beyond the spectators, the event attracted 60 athletes from 14 countries and an estimated 1,800 hotel room nights were needed for athletes, coaches, and event organizers alone. There was over $2 million in visitor spending directly attributable to the event on items including accommodations, restaurants, entertainment, and transportation. The survey also found that 94% were satisfied with their time in Kelowna and 87% said they are likely to return. 
"As soon as competitors and spectators arrive for an event, our visitor experience strategy begins," said Ballantyne. "Our team was in the arena, at the downtown Kelowna Visitor Centre, and at the arrivals area at Kelowna International Airport to greet visitors, answer questions, and encourage visitors to explore Kelowna and visit local businesses. Our goal is great reviews, increased spending, and return visits." 
"The 2019 Skate Canada International competition was a huge success, not only in terms of economic prosperity, but also because it provided an opportunity to showcase our beautiful community, first-class hospitality, and the opportunity for our residents to witness the top skaters from around the world," said Kelowna Mayor Colin Basran. "Hosting Skate Canada International allowed residents and visitors a unique and electrifying experience that promoted international sportsmanship and national pride. Thank you to Skate Canada, the athletes and officials, and to all our partners who made this such a positive achievement."   
In addition to the direct economic impact, international media broadcast scenes from Kelowna around the world to generate further interest in travel to Kelowna. The event was also hosted in Kelowna in 2014. 
Additional Background: 2019 Skate Canada International Economic Impact
The event supported: 
$1.9 million in wages and salaries in British Columbia ($1.6 million within Kelowna)
27 jobs in British Columbia (23 within Kelowna)
$3 million to British Columbia's GDP
$900,000 in tax revenues across Canada 
Visitor information:
2 people: Average party size
4 nights: Average length of stay
$1,200: Average per-party spending
67% travelled by plane
Top attractions during event: visiting a winery, dining at a local restaurant, shopping, enjoying an outdoor activity (hiking, biking, etc.), and visiting a gallery or museum 
For more information, contact Chris Shauf, Director, Marketing & Communications, at (250) 861-1515 ext. 203 or chris.shauf@tourismkelowna.com.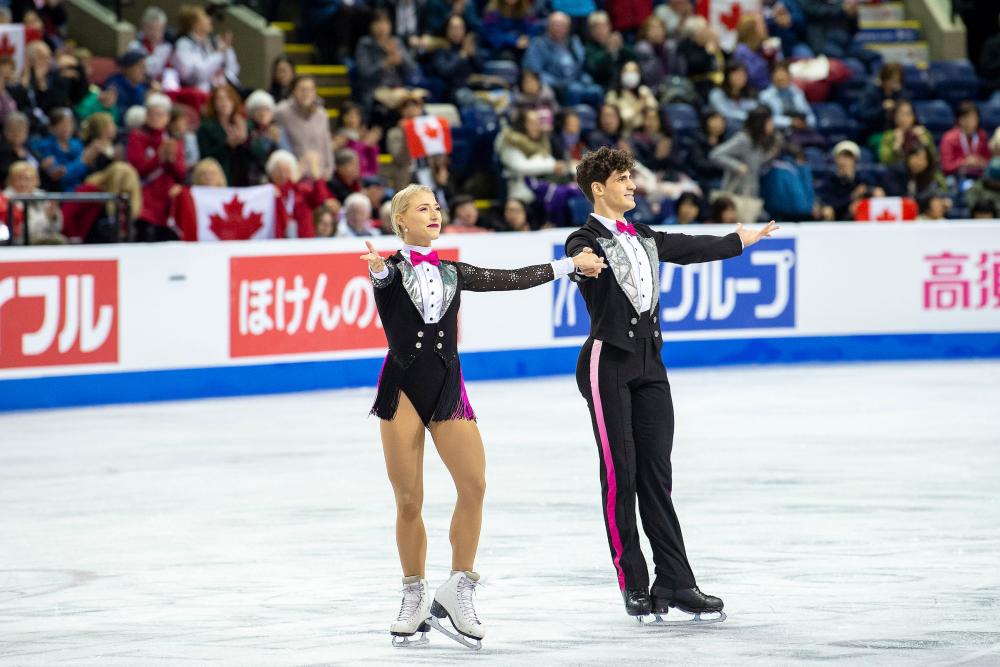 About Tourism Kelowna
As the lead destination marketing organization (DMO) for the Central Okanagan, Tourism Kelowna works on behalf of over 415 local businesses and an entire tourism community to generate overnight visitor demand that economically benefits Kelowna and its surrounding areas. The BC tourism industry recently named Tourism Kelowna the 2019 DMO of the year for Professional Excellence, recognizing the organization's performance, accountability, and commitment to uplifting the local and provincial tourism industry sector. 
A four-season outdoor playground, Kelowna attracts 2 million visitors annually who in turn generate $337 million in local spending. A vital economic driver for the region, Kelowna's tourism industry provides 12,000 jobs, $142 million in tax revenue, and generates $1.25 billion in total economic output annually. 
Tourism Kelowna's major event strategy is generating big results and in 2019, Kelowna was named the leading mid-sized city for sport hosting by CSTA and Sportcal. Recently, the major event strategy supported the 2018 World Mixed Curling Championships. Looking forward, Kelowna is gearing up to host the World Mixed Doubles and Senior Curling Championships in April 2020, the Memorial Cup in May 2020, and the Tim Hortons Brier in March 2021.