In 2022, our team at the Kelowna Visitor Centre was again able to expand Tourism Kelowna's local consignment retail program to help support local entrepreneurs, artists, and businesses. 

Local Vendors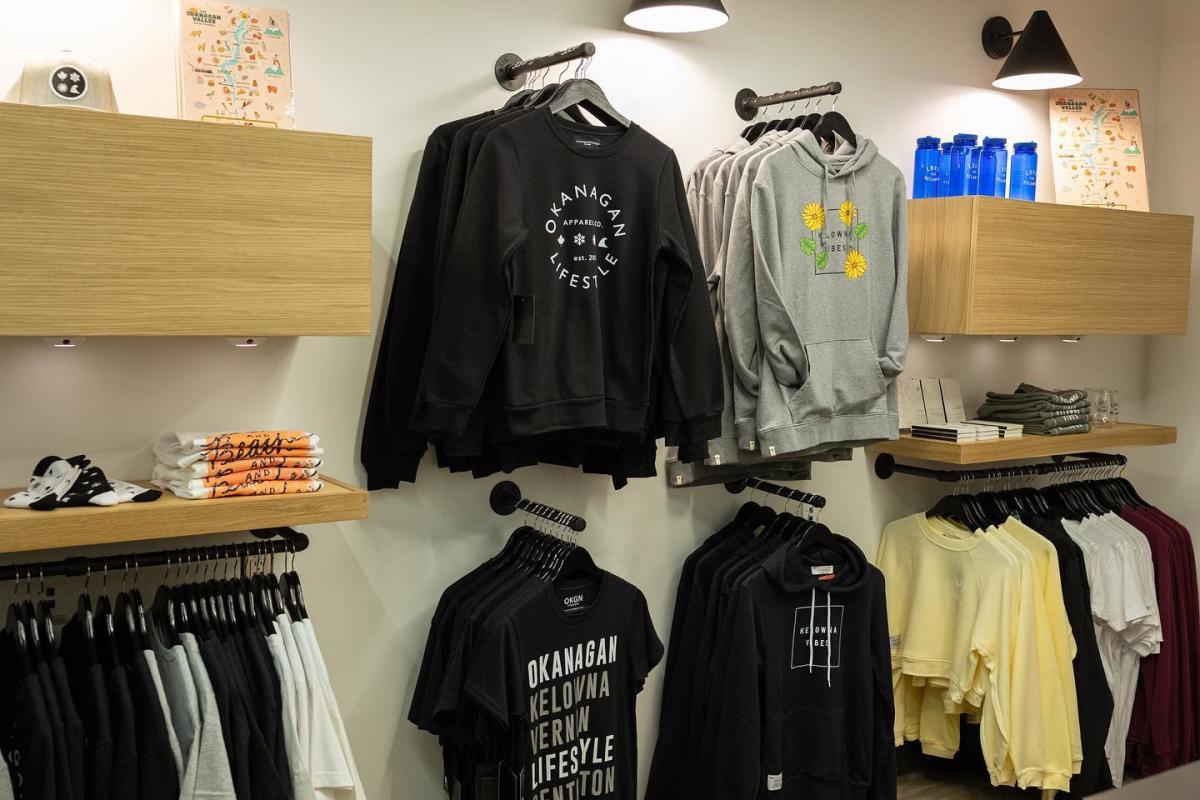 Okanagan + Co. retail space in the YLW Departures Lounge.
Approximately 25 new vendors were brought on this year, bringing the total to more than 130, with over 1,629 locally created and inspired products available. Thanks to the hard work of our Community and Visitor Engagement staff and volunteers, all these products are available in the centre and through our online store, loveforkelowna.com. A selection of items is also available at our new store, Okanagan + Co., located in the Kelowna International Airport (YLW) departures lounge.
The variety of locally-made art and products allows the Kelowna Visitor Centre to promote a sense of place to visitors while also enriching the quality of life of residents by contributing positively to the local economy. In 2021, for example, the retail program generated approximately $144,000 in direct sales for participating local suppliers. 
To see a list of all local vendors and their products, please visit the Local Vendor section of our online store.  

Featured Artist Program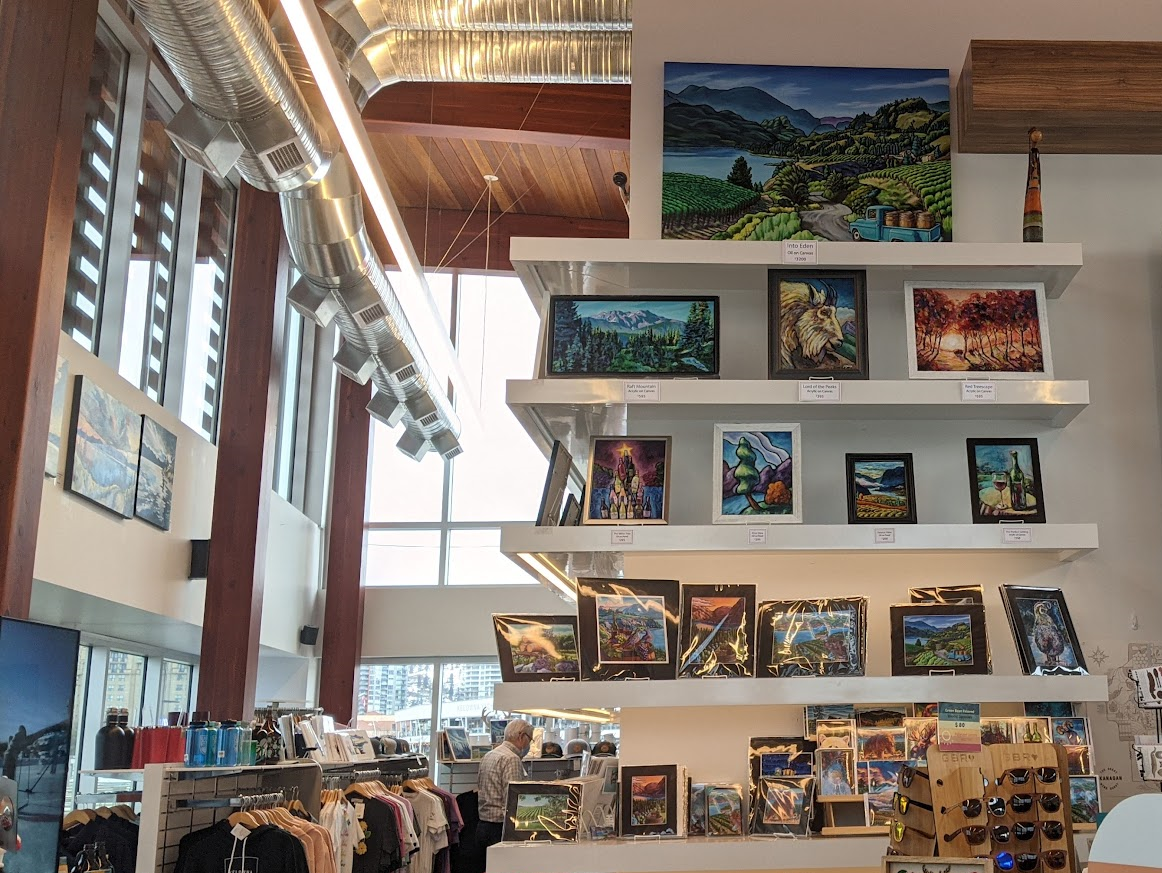 Randall Young's artwork on display at the Kelowna Visitor Centre. 
For the next few months, Tourism Kelowna will be featuring the art of Randall Young as part of our Feature Artist Program; he is the 19th artist to be featured. Randall resides nearby in Okanagan Falls, B.C. He grew up camping, hiking, and fishing in the beautiful natural landscapes of British Columbia and Alberta. His appreciation for nature is an important focus in his oil and acrylic paintings. You can learn more about Randall on his website. 
The Featured Artist Program was launched in 2018 with the opening of the new Kelowna Visitor Centre. Since its launch, the program has offered artists an additional avenue to share their work with the community and with visitors that may not otherwise be available to them. It also adds to the sense of place created in the Kelowna Visitor Centre since the artwork depicts facets of life in the Okanagan, including the area's flora and fauna, as well as its Indigenous culture.
Janine Lott and Leanne Spanza were the first two artists to be showcased; there are now pieces from more than a dozen artists regularly displayed in the centre.
To see some currently available artwork, visit our Love for Kelowna online store. 

Hours of Operation
To help the community shop locally, we offer in-person service at the Kelowna Visitor Centre seven days a week, from 8:30 a.m. to 5 p.m. 
Travellers at YLW's departures lounge can shop at Okanagan + Co. seven days a week, from 8 a.m. to 6 p.m.  
Visitors and locals can also shop online at loveforkelowna.com. For those shopping online, we continue to offer free local pickup for anyone in the Central Okanagan, as well as flat-rate shipping outside the Okanagan.
For more information about our retail program, please email retail@tourismkelowna.com or call (250) 861-1515 ext. 207.