In celebration of Earth Day, we are proud to announce that the Kelowna Visitor Centre has received Gold Certification from Sustainable Tourism. This certification comes on the heels of Tourism Kelowna becoming a Biosphere Committed Entity earlier this year.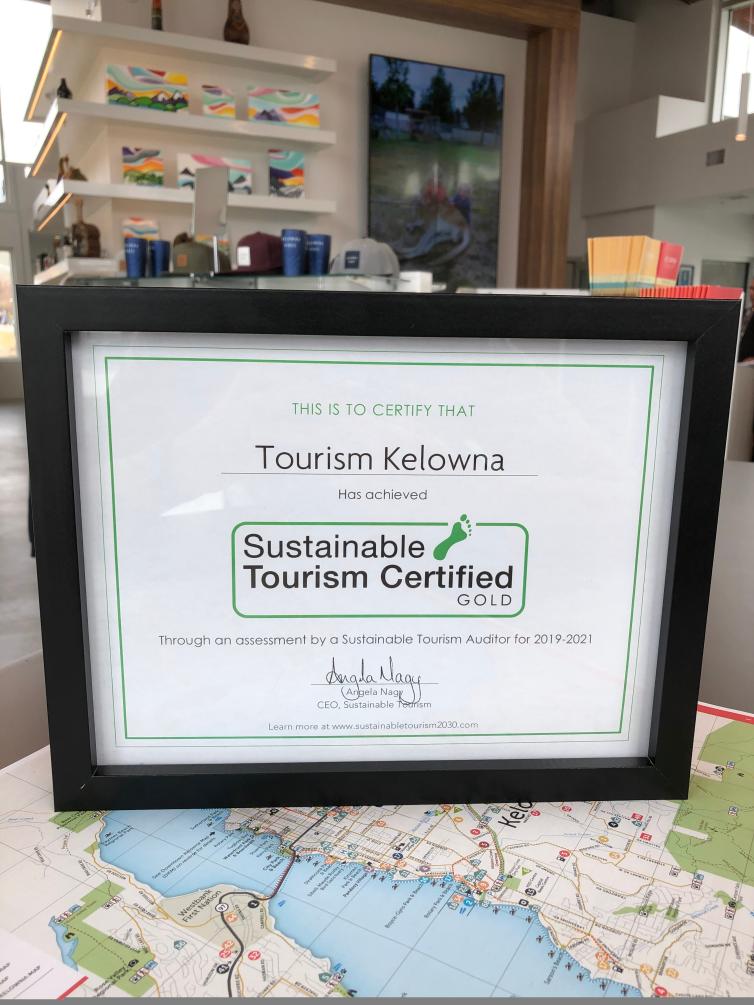 During construction, the visitor centre task force was focused on making the building as efficient as possible. By entering into the Sustainable Tourism Certification process, our team has also begun to focus on all aspects of sustainability including equality, waste prevention, energy efficiency, transportation, purchasing, and more.
This spring, we will build on our partnership program with Budget Car and Truck Rental by updating our Kelowna Explorer Vehicle (KEV) from a Transit Connect minivan to a more fuel-efficient Toyota Camry Hybrid. We have also begun the tender process to add solar power generation to the Kelowna Visitor Centre. The installation will possibly take place this summer, with the solar panels then supplying 10% of the building's energy in the first year with options to expand.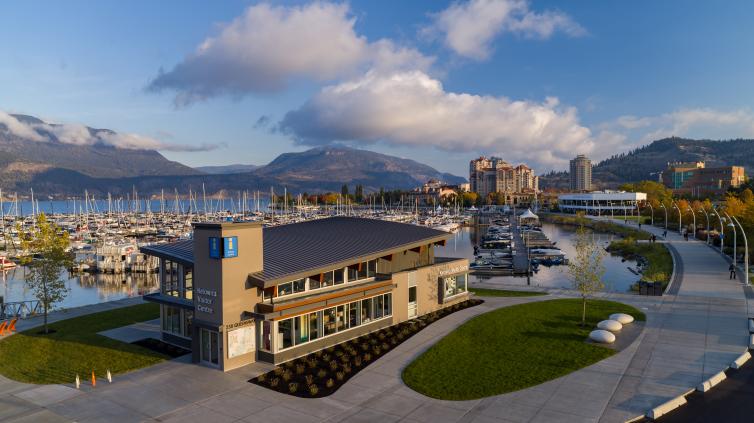 Through our relationships with several consignment suppliers, the Kelowna Visitor Centre's retail program now carries several upcycled and sustainable products including biodegradable Pela phone cases, locally produced coffee and chocolate, and reusable shopping and market bags.
Finally, the Visitor Experience team has created a sustainability committee which will be tasked with challenging the team to become more sustainable. This committee will be brainstorming various ways that Tourism Kelowna can share sustainability practices and wins with stakeholders, visitors, and local residents who visit the Kelowna Visitor Centre.
For more information on our sustainability initiatives, contact our Director of Visitor Experience, Chris Lews, at chris@tourismkelowna.com or (250) 861-1515 ext. 207.