World Tourism Day, celebrated each year on September 27, was designated by the United Nations World Tourism Organization (UNWTO) to create "awareness of tourism's social, cultural, political, and economic value and the contribution that the sector can make towards reaching the Sustainable Development Goals." 
Over the last two years, the tourism industry has been severely impacted by the COVID-19 pandemic. The toll the pandemic has taken on the economies of countries around the world has resulted in further disparity for marginalized groups and those who are most vulnerable. There is no doubt that the restart of the tourism sector will aid in supporting recovery and growth—the theme of World Tourism Day 2021, Tourism for Inclusive Growth, reminds us that the benefits that tourism brings once this restart happens must be available for everyone to enjoy.
As outlined on the UNWTO website, this year's theme provides "an opportunity to look beyond tourism statistics and acknowledge that, behind every number, there is a person. World Tourism Day is a chance for a diverse range of tourism stakeholders to explore how they can be more inclusive as tourism restarts, share best practices, and celebrate achievements." 
On World Tourism Day 2021, let's take a moment to recognize the ways our local tourism industry has grown to become more inclusive, while also identifying areas where we can do more. Let's celebrate the role tourism has in diversifying the social and cultural fabric of our local community. People from all over the world visit Kelowna, many of whom decide to relocate here after spending time in the area. These people go on to open businesses, restaurants, specialty shops, or offer experiences that showcase their culture. Or, they become part of the tourism sector by joining established businesses and organizations, bringing their culture with them. Either way, they offer new ideas and points of view, which in turn creates a more diverse and inclusive community.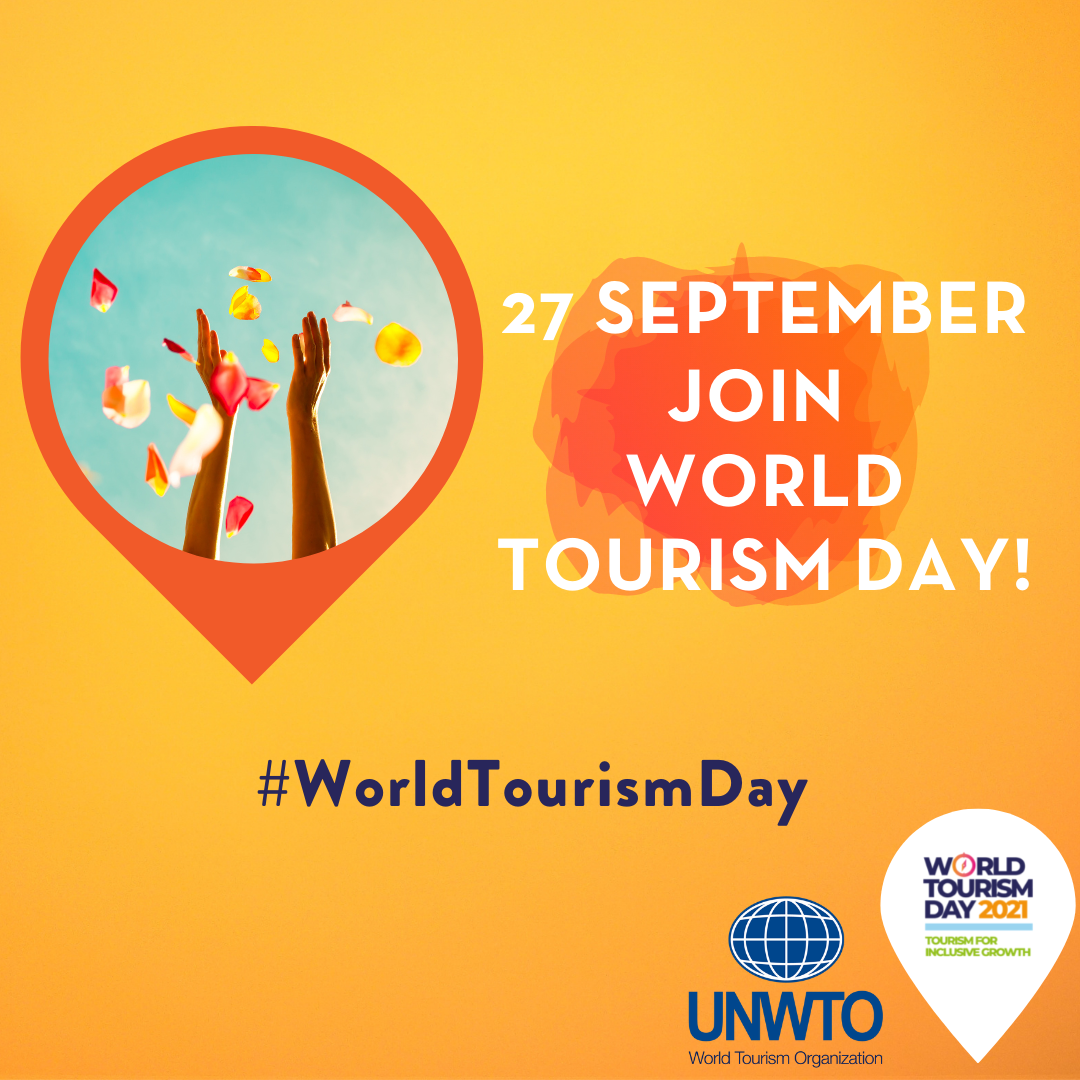 In honour of World Tourism Day, on Monday, September 27, Tourism Kelowna will be offering a one-day, 20% discount on Love For Kelowna and Kelowna Vibes merchandise. This discount will apply to in-store purchases at the Kelowna Visitor Centre and to online purchases made on lovekforelowna.com. Those shopping online can use the promo code WorldTourismDay2021, which will be active until 11:59 p.m. PDT.
The tourism industry is a major economic driver in Kelowna and Central Okanagan with a total economic output of $2 billion dollars. The industry generates close to 13,000 jobs, $204 million in tax revenues, and $443 million in direct visitor spending at local businesses. For more information on the local tourism industry, visit our Tourism Research page.