Each year, the business events industry across Canada joins in the Global Meetings Industry Day (GMID) celebrations to recognize the sector's positive social and economic benefits. Spearheaded by Meetings Mean Business Canada—an industry-wide coalition dedicated to the development, growth, and international competitiveness of Canada's meetings and business events industry—this year's celebrations are set to take place on Thursday, March 30. In addition to celebrating, this year's GMID will raise awareness about the industry's long road to recovery.

Why Business Events Matter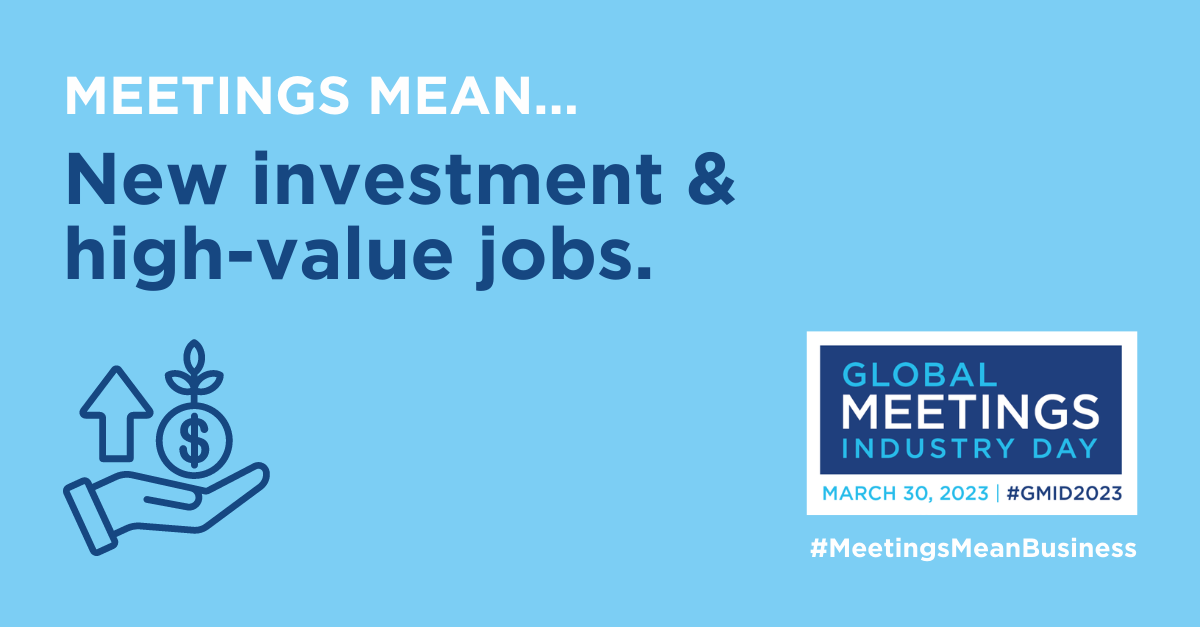 As highlighted on the Meetings Mean Business Canada Fact Sheet, business events matter because they are:
A catalyst for collaboration, investment, and trade.
A critical source of business income, high-value jobs, and tax revenue.
An opportunity to leverage Canada's key economic sectors to a global audience.
Meetings and conferences act as the "first date" for new business investment, which can lead to high-value jobs and attract talent to the region. The collaborative OKGo campaign was launched, in part, to take advantage of this synergistic relationship while leveraging Kelowna's key economic sectors. In 2022, Tourism Kelowna's business development team secured 15 leads through the award-winning campaign, generating more than $2.5 million in potential economic impact.

Celebrating GMID 2023
On March 30, meeting venues, hotels, and attractions are invited to mark #GMID2023 by Lighting Up Blue . When sharing images to social media, be sure to include #LightingUpBlue, #GMID23, and tag Meetings Mean Business Canada.
Industry members can also access a GMID Toolkit through the Meetings Mean Business Canada website, which includes social media graphics and infographics. 
 
To learn more about GMID, visit the Meetings Mean Business Canada website. For information about business events in Kelowna, contact Tourism Kelowna's Business Development team.