We want to recognize and celebrate some of the award wins and highlight notable news from our local tourism industry that occurred over the past few months.

Award Wins

Business Excellence Awards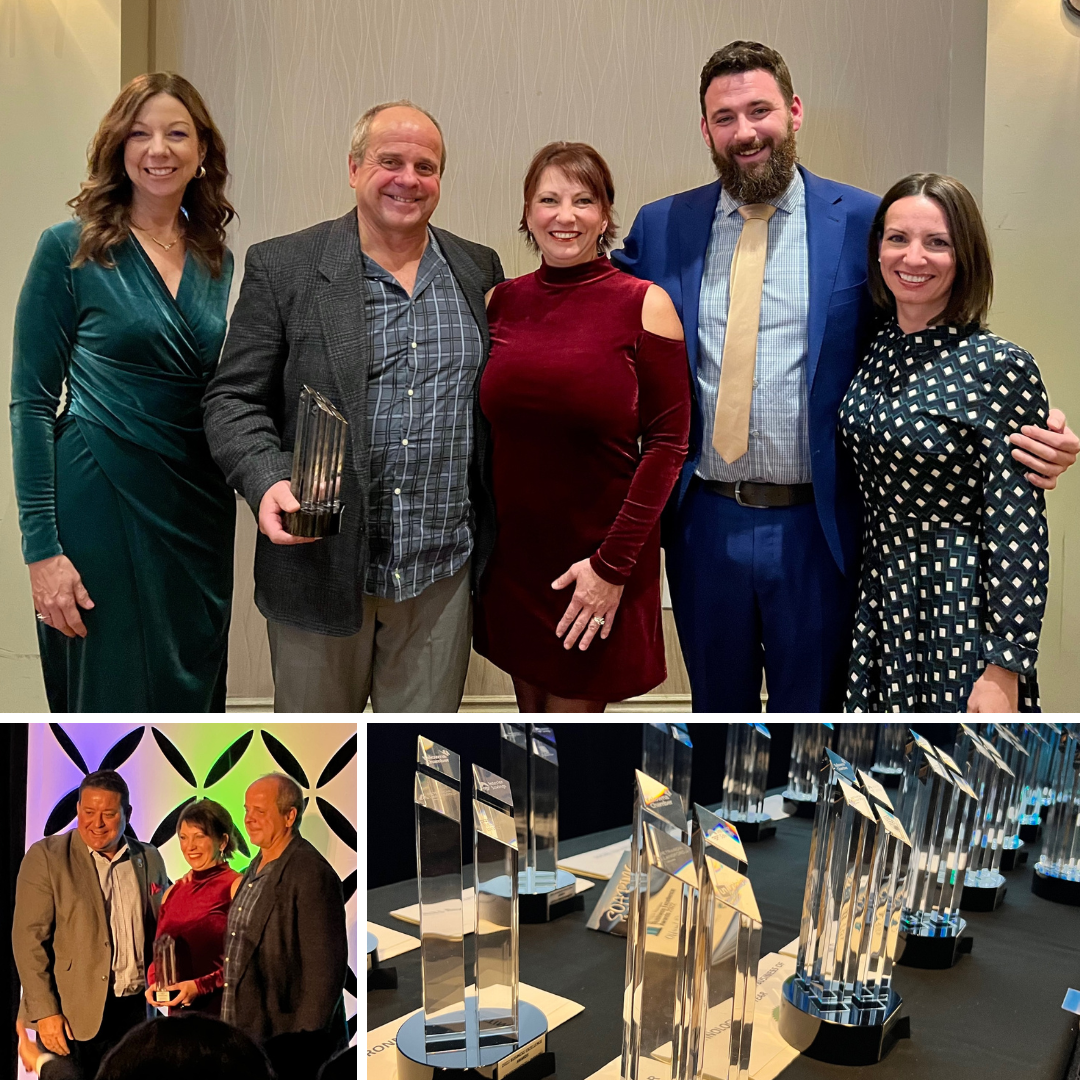 Top Image (left to right): Lisanne Ballantyne, Oyama Zipline Adventure Park Owners, Peter and Jennifer and Peter Madsen, Chris Lewis, and Sara Correa; Bottom Left Image (left to right): Tourism Kelowna Board Chair, Joseph Clohessy, presenting the Excellence in Tourism Award to Jennifer and Peter Madsen. 
The Kelowna Chamber's 35th Annual Business Excellence Awards were recently handed out at an in-person ceremony at Delta Hotels by Marriott Grand Okanagan Resort. 
Tourism Kelowna was proud to sponsor the Excellence in Tourism Award, which was presented to Oyama Zipline Adventure Park. A few other Tourism Kelowna members also took home awards:
Brea Lake, CEO of Accelerate Okanagan—a partner with Tourism Kelowna and the Central Okanagan Economic Development Commission for the OKGo campaign—was named Business Leader of the Year 2022. 
We also want to recognize the other finalists in the Excellence in Tourism category, Beach Bum Tours and RauDZ Creative Concepts, as well as the numerous Tourism Kelowna members and tourism-related businesses who were finalists in several categories.

BC Farmers' Market Awards 2022
Kelowna Farmers' and Crafters' Market Manager, Frances Callaghan, won the "Most Outstanding Community Impact" among farmers' market managers across BC at the BC Farmers' Market Awards 2022, which were presented in early November at the annual BC Farmers' Market Conference, hosted by BC Association of Farmers' Markets. The award recognizes Frances' extraordinary leadership and management skills and her commitment to local farmers' markets.
Notable News

Community
Industry
Food & Drink

Join us in congratulating all the award winners and recognizing all those who achieving great things and delivering exceptional experiences to visitors and locals alike!
Have an award win, achievement, or notable news to share? Email us all the details so we can include the information in our next roundup.