Coming to Kelowna and want to keep your spending in check? Here are a few suggestions on what to do when vacationing here while keeping an eye on your budget. Look it this way - the more you can save on what you spend during your travels, the longer you can afford to vacation!
One of the best things about the Okanagan Valley is that this region has a climate that encourages outdoor activity! Thanks to the coastal mountains to the west, the rain doesn't usually last all day so you can most often find time between showers to go do some free activities.

Things to do without having to take out your wallet

1. Go to the beach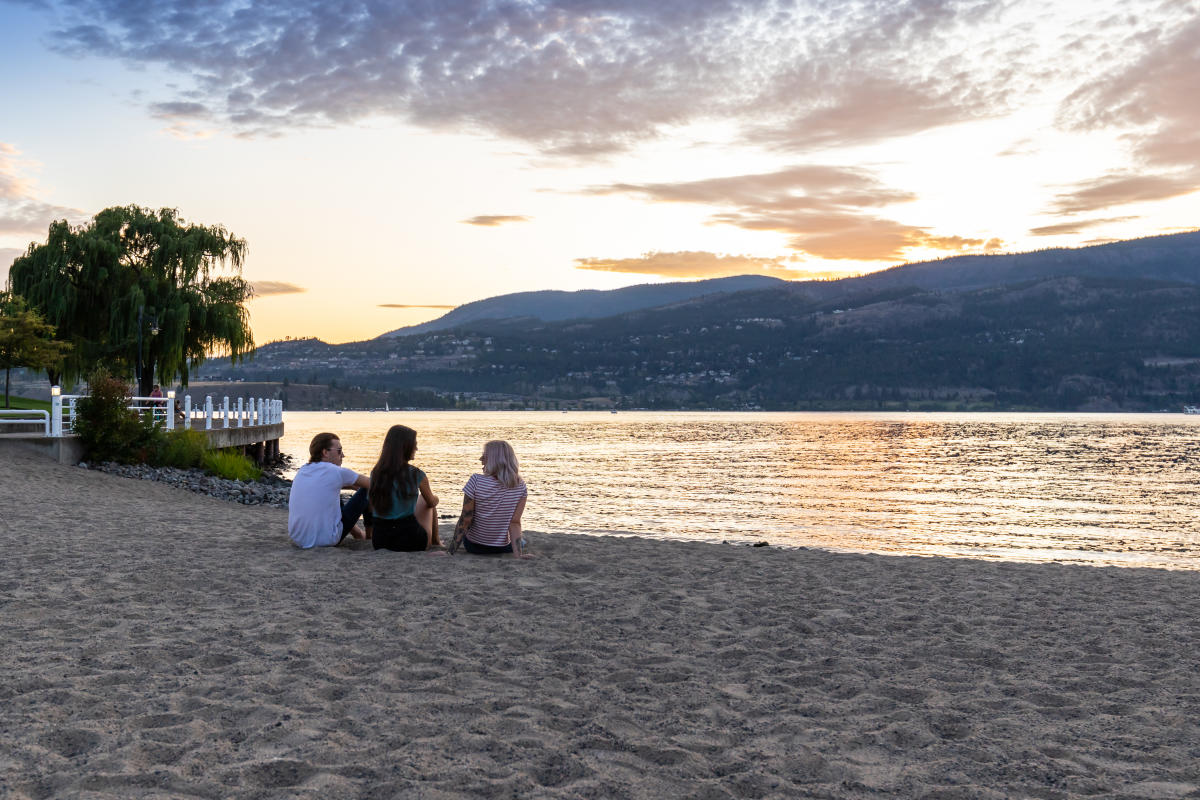 Whether you are looking for a family-friendly or a dog-friendly beach we have them all! City Park is great for the kids as it has a water park and a playground. Those who are travelling with their furry best friend might want to check out Cedar Creek Park, the biggest off-leash dog area in Kelowna, and it includes a place for you to take a dip with your dog!

2. Head out for a walk
Explore all of the trails, and Kelowna is home to a type of walk for everyone. A relaxing stroll along the downtown boardwalk is a great place to get some fresh air at a leisurely pace. Or if you're hoping to get your heart rate up, try hiking to the top of Knox Mountain or Mount Boucherie and take in the panoramic views.

3. Ride your bike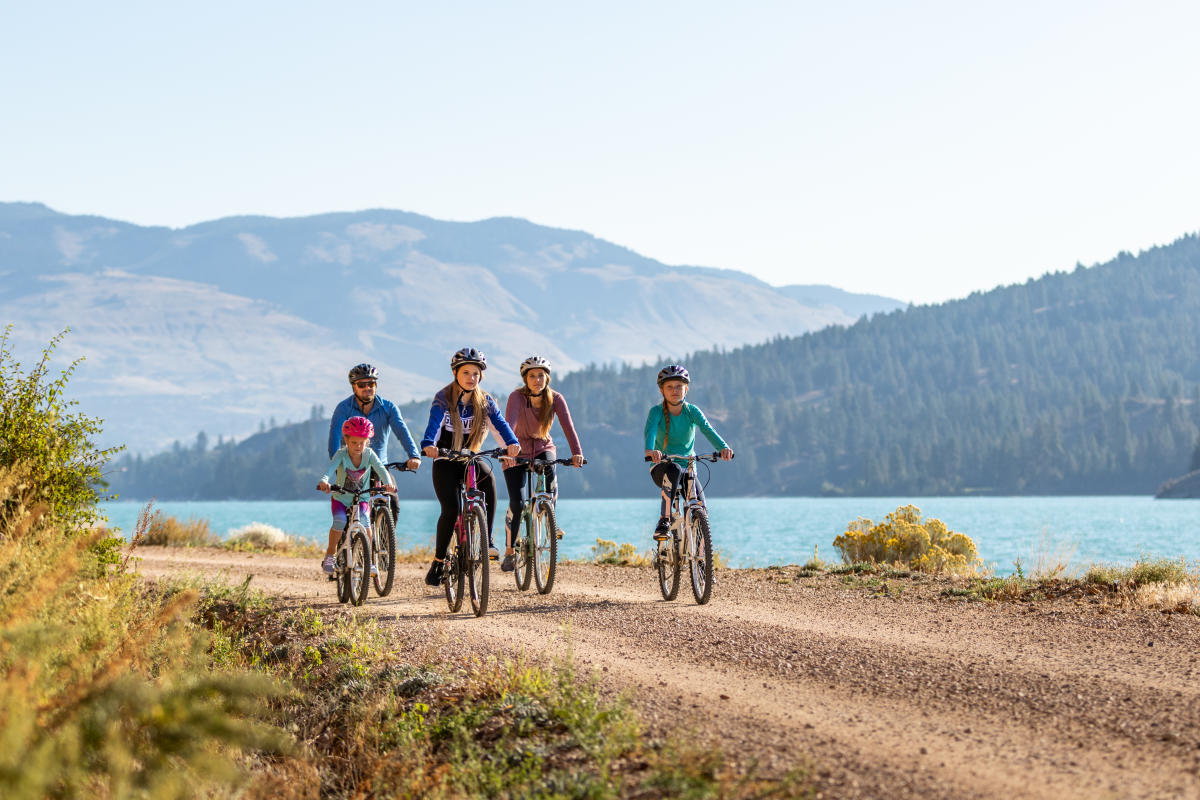 Okanagan Rail Trail, between Lake Country and Vernon 
Tune up your ride and take it with you next time you're heading to Kelowna. We have trails that are made for all riding abilities. From easy and flat urban pathways, to challenging downhill runs, explore the city on two-wheels! The area also has over 300km of bike lanes (tip: toggle on the biking layer on Google Maps to see all the bike lanes, trails and paths) if you're planning to ride your bike so you can save on gas money and reduce your carbon impact. Our favourite rides are through the Mission Creek Greenway as it is a gentle gravel trail and the Okanagan Rail Trail, both are wide enough if you're taking the kids in a bike trailer.  

4. Explore Rutland's Murals
Tourism Kelowna has developed a variety of mobile passes, which are all free to use. The Uptown Rutland Murals Pass doesn't cost you anything to use and helps you locate and explore over 20 murals. Bonus, visit and check in at all of the murals to receive a Tourism Kelowna (Love for Kelowna or Kelowna Vibes) branded t-shirt! 

5. Take in a Parks Alive! concert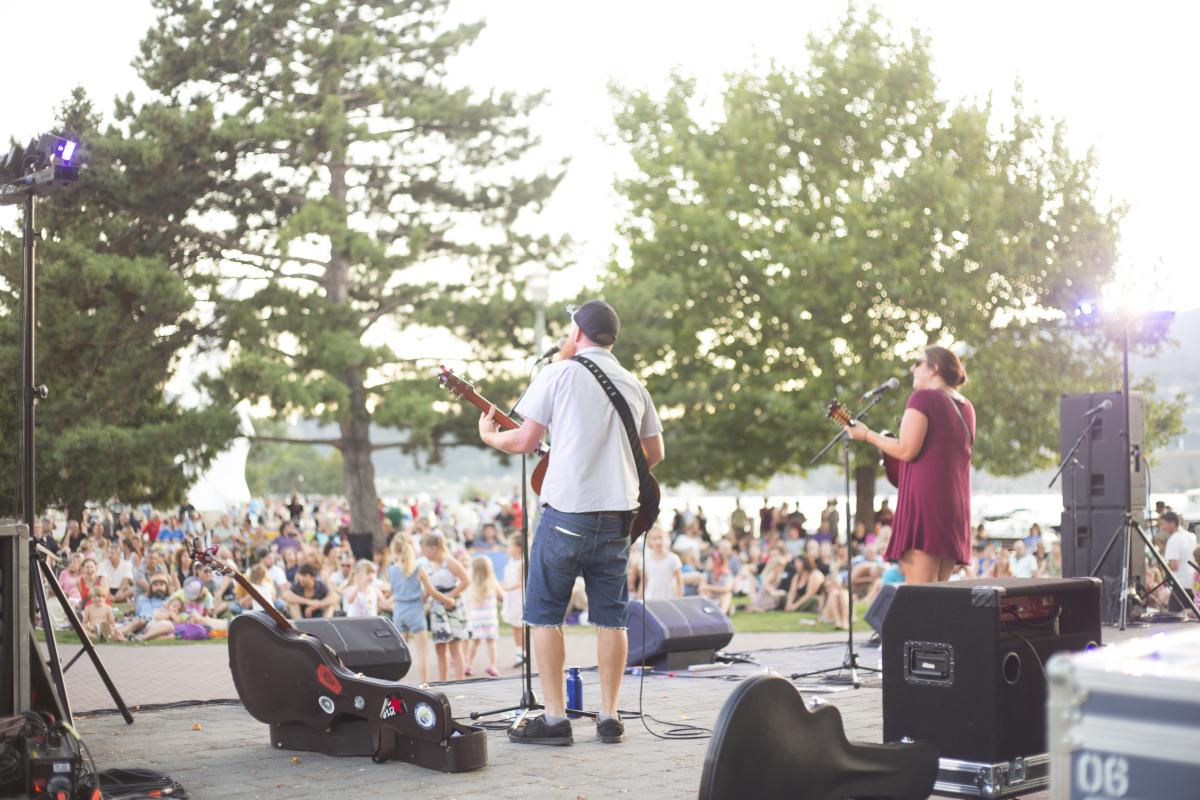 Photo by: Matt Ferguson Photography
This free concert series runs all summer long at various parks throughout Kelowna. From blues and jazz to classic and indie rock, there is a wide variety of options that everyone will find something they'll love.

6. Enjoy the arts
Did you know the Kelowna Art Gallery has free admission on Thursdays? From 10:00 am to 8:00 pm admission is free for everyone. Take in exhibitions from world-class artists, such as the currently on display exhibition From Warhol to Banksy. Want to take in more art while you are downtown? Check out the public art, there are tons of sculptures and artwork to take in.

Top ways to extend your budget

1. Book your stay mid-week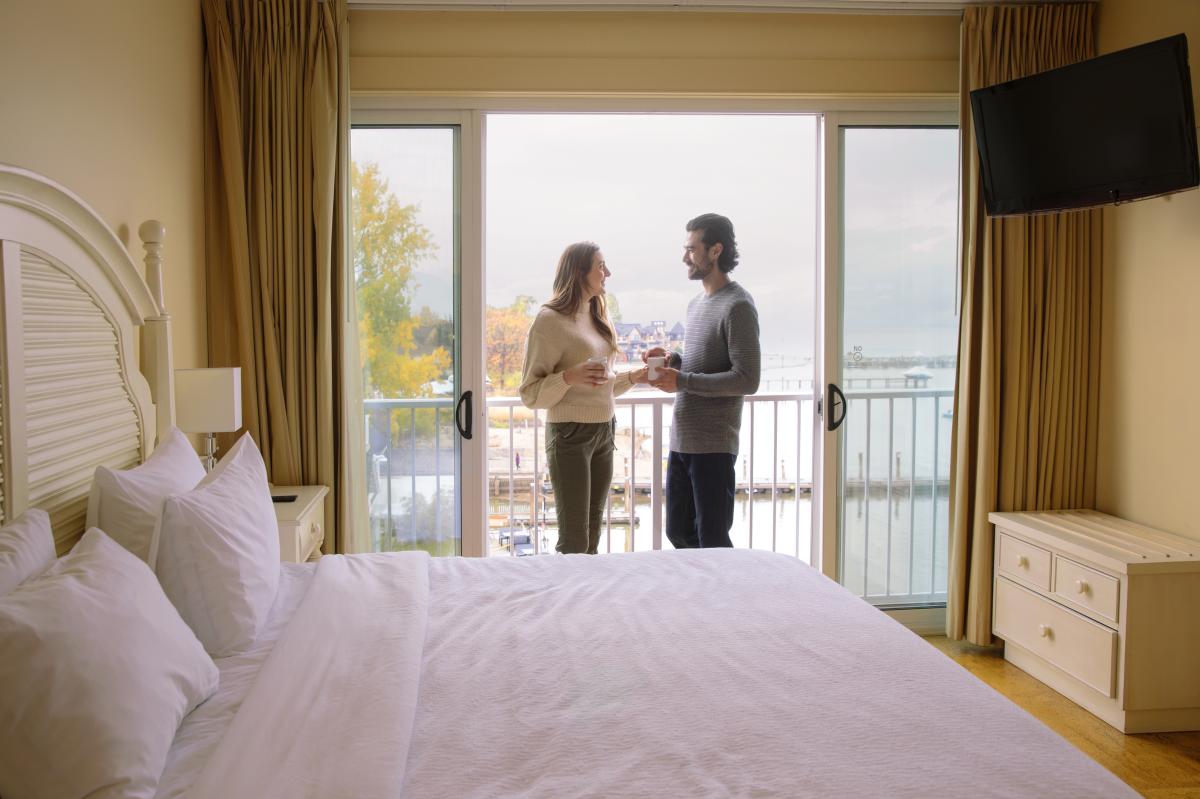 Eldorado Resort. Photo by: Darren Hull Studios
If you have a flexible work schedule, booking your accommodations mid-week can possibly save you some money as there are deals available during non-peak periods. There are also hotels that offer a better nightly price if you book at least a couple of weeks in advance, or some places offer discounts on their rate if you book more than a few nights in a row.

2. Happy hour
Many restaurants have designated Happy Hour menus that offer food and drinks specials usually during the mid-afternoon or after 9 pm. Call ahead to see if you can sneak in before or after the dinner rush to stretch your vacation dollar.

3. Build your own picnic
Go to the Kelowna Farmers' Market or one of the many other local markets in Kelowna to pick up some fresh produce and tasty treats. Head to the nearest park or beach and enjoy.

4. Thrift shop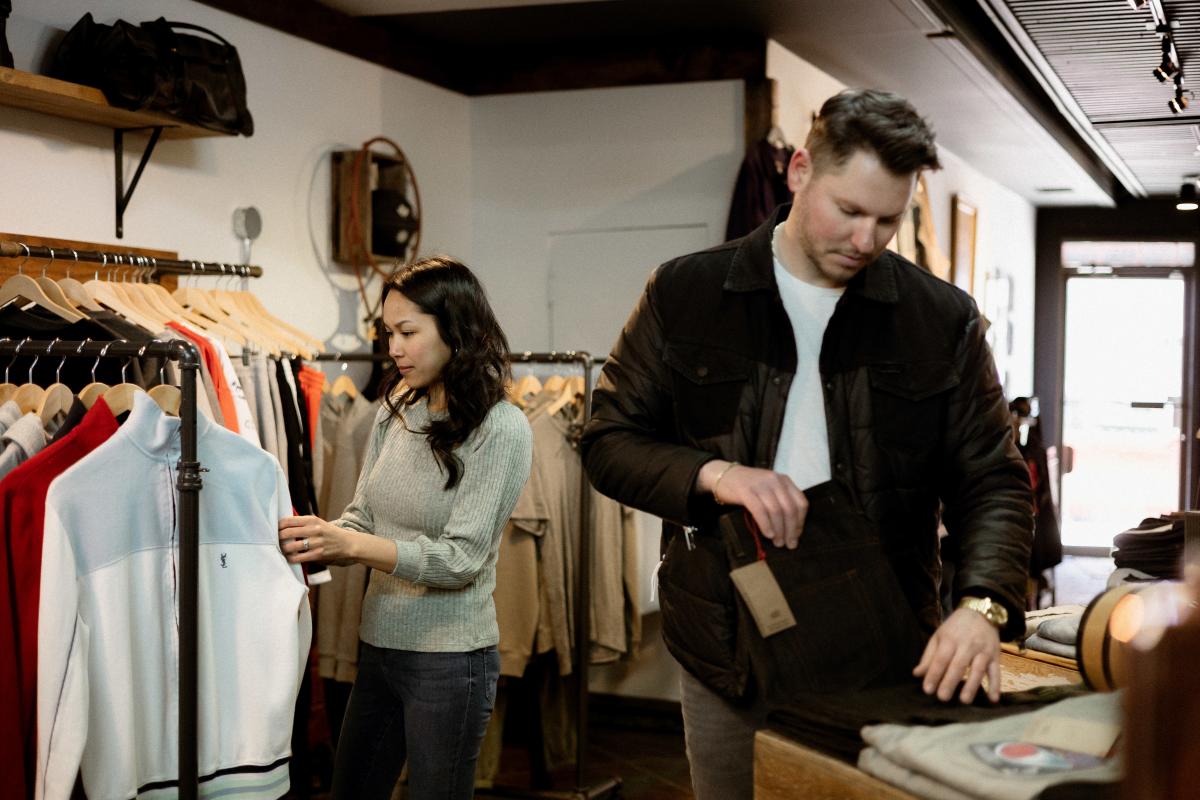 Grey Hearts Denim. Photo by: Danika Lee Photography
There are many shops in Kelowna that have upcycled and thrifted apparel, such as Grey Hearts Denim, Frock & Fellow, and Man + Women at Cannery Lane has a section with upcycled apparel. It's a great way to save, plus it's a sustainable option when looking to purchase new clothes. Win, win.