While many of us are busy planning travels for the upcoming summer season, we know that most meeting planners generally look at least a year into the future to find the perfect spot for their next event. Now that spring has officially arrived, it's the perfect time to highlight all the Kelowna experiences and offerings planners can take advantage of when hosting future events during this season.

Sip the Best of Kelowna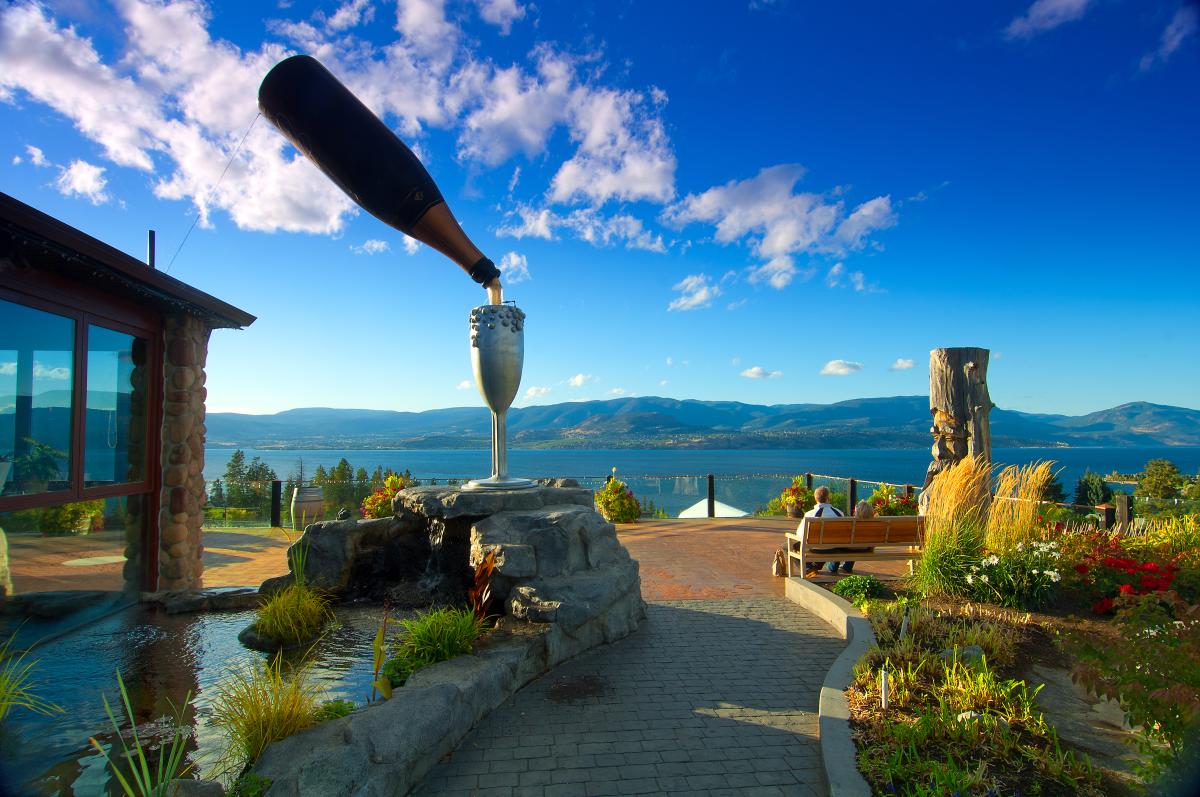 Summerhill Pyramid Winery (Photo Credit: Brian Sprout)
With more than 40 wineries in and around Kelowna, incorporating wine tours and tastings into your event itinerary or as a pre- or post-conference activity is a must, no matter the time of year. During the spring, though, event attendees can explore the wineries and witness bud break—along with the blossoming of area fruit trees—as the vineyards wake up from winter slumber. They can also be among the first to taste the latest wine releases, which include crisp, aromatic white wines in the spring.
Area wineries are also excellent choices for off-site receptions and dinners. Summerhill Pyramid Winery, a leader in Kelowna's viticulture industry and the first Certified B-Corporation winery in Canada, can host plated, wine-paired dinners for groups of up to 200 or coordinate wine and cheese receptions for 500. Not only will guests feast on delicious, organic cuisines and sip organic wine, but they can also take in Okanagan Lake's expansive views and the mountains surrounding it. Taking in the sunset views will add a stunning wow factor.
Moreover, BC Wine Month is celebrated in April, and the Spring Okanagan Wine Festival takes place in early June, so your delegates can find things to do outside your meeting or conference agenda. Delegates can also head to the Okanagan Wine and Orchard Museum to explore the history behind one of Kelowna's most well-known industries. The museum is housed in the historic Laurel Packinghouse, built in 1917 and within Kelowna's Cultural District. As a bonus, the Laurel is also a unique and centrally located venue perfect for welcome receptions of around 300 people and seated events of up to 275.  
Take note: Tourism Kelowna's team can connect you with local suppliers like Cantrav, Impact Events, and Kelowna Concierge, who can assist with planning wine tours or events as part of your agenda. 

Tee up Fun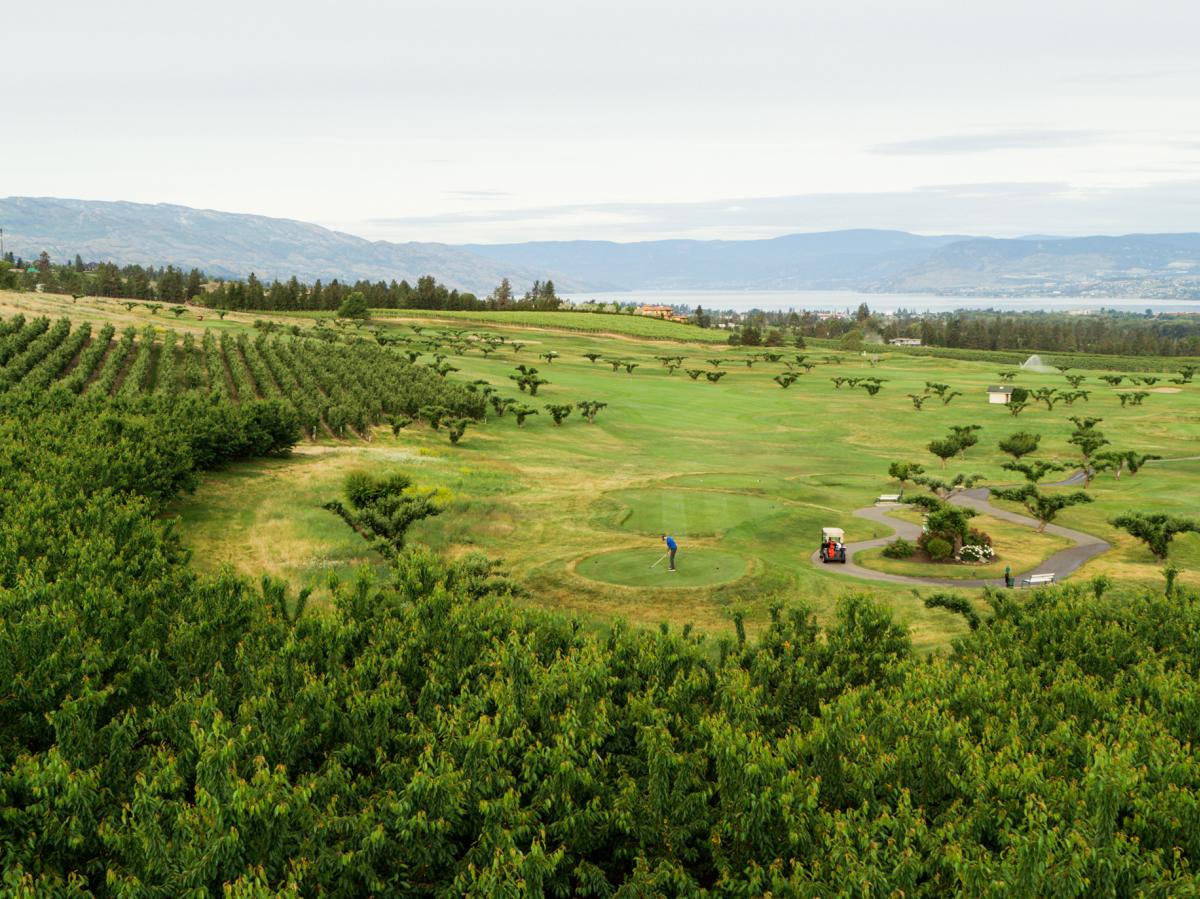 The Harvest Golf Club (Photo Credit: Nic Collar Film)
Hitting the links is a fun way for event attendees to enjoy Kelowna's natural beauty and savour the fresh spring air. In most years, thanks to Kelowna's mild climate, area golf courses open in March—this year, Two Eagles Golf Course in West Kelowna was the first to open on March 11, with other courses set to follow suit in the weeks ahead. The early start to the season means that visitors to the area could also ski on the same day they golf if they just haven't had enough of winter yet!
For those planners looking to host a golf tournament as part of their event, Kelowna and area offers 19 courses of varying skill levels. Gallagher's Canyon, which hosts the annual GolfBC Championship, a Mackenzie Tour-PGA TOUR Canada event, can accommodate groups of up to 150 golfers, while the nearby Harvest Golf Club, nestled among fruit trees and vineyards, can host up to 144 golfers. Both courses also have event spaces that can be set up in various configurations, making it a breeze to celebrate after the tournament. 
If you're not incorporating golf into your off-site activities, you can always direct delegates to the specialists at Golf Kelowna, who can assist in putting together group bookings or custom packages. They also offer Stay n' Play packages at some of the area's courses.  

Relax and Unwind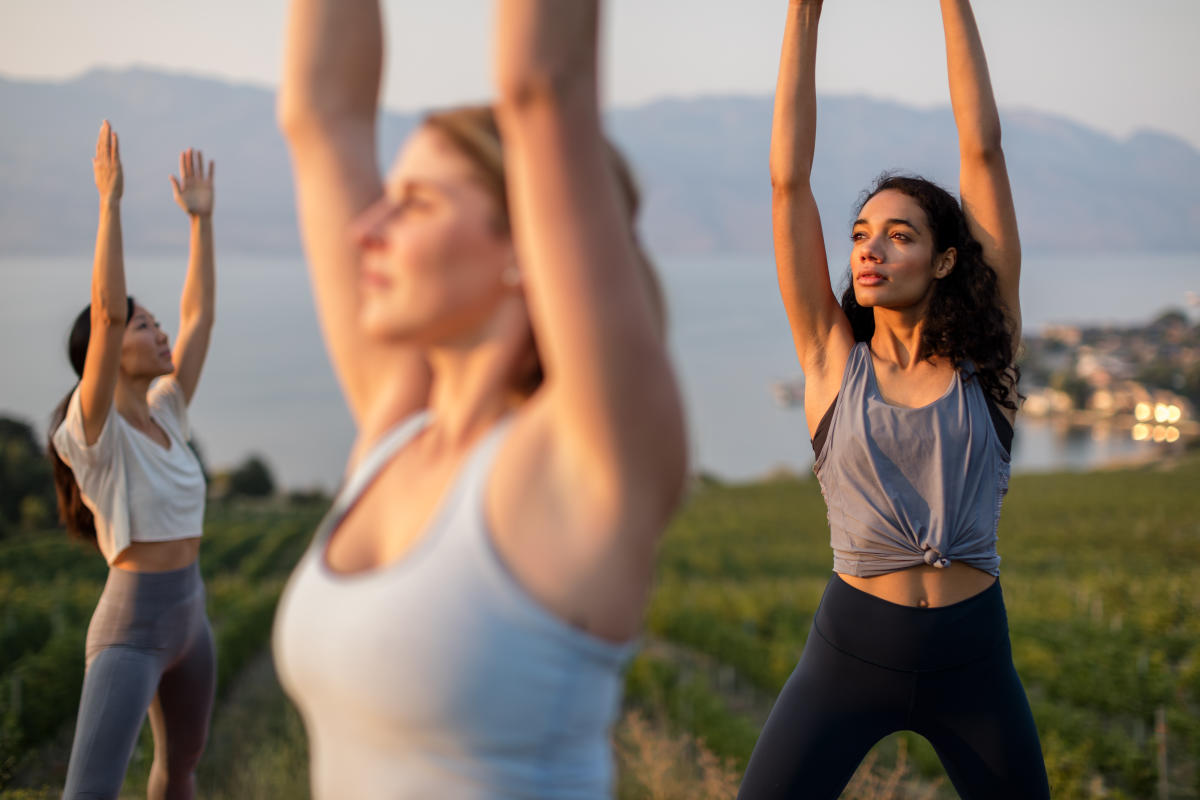 Over the few years, health and wellness have become even more important to most people. Incorporating a wellness component into your event or connecting your delegates with ways to relax and unwind will surely be appreciated. 
50th Parallel Estate Winery, located in Lake Country just north of Kelowna, can host your group for a yoga or meditation session on their 2,100 square foot Infinity Event Pad, perched above the vineyards and Okanagan Lake. With their onsite restaurant, BLOCK ONE, and several event spaces, you can extend your time at the winery with a wine reception or dinner following the yoga class. 
For those delegates looking to book a more private relaxation experience, why not give heli yoga a try? In late spring, once the snow has melted and temperatures rise, they can board one of Ikon Adventures' helicopters to fly to the top of a mountain, where a local yoga instructor will guide them through a private class, after which they will savour local wine and cheese. There is even an option to add on a massage at the same time—talk about the ultimate relaxation experience! 
The salt cave experience at Room + Pillar is another unique experience for delegates to consider when they want to unwind. Or, for something simpler, they can choose from the numerous hiking trails in the area or bike along the waterfront boardwalk, which extends into Pandosy Village, where they'll find an array of local shops, cafes, and eateries. 
These are just some ways your delegates can experience the best of the Okanagan when they #meetinKelowna.
Be sure to connect with Tourism Kelowna's team to learn more about how Kelowna can host your next business event.