Enjoy luxuries you don't have at home.
When travelling, you get to enjoy perks like exploring new places, meeting new people, enjoying new experiences, and eating at different restaurants. But since we aren't currently able to travel, how about taking a break from home life and enjoying the luxuries that come with a hotel stay? Some of the luxuries you'll find at Kelowna area hotels are below:

Soak in a Hot Tub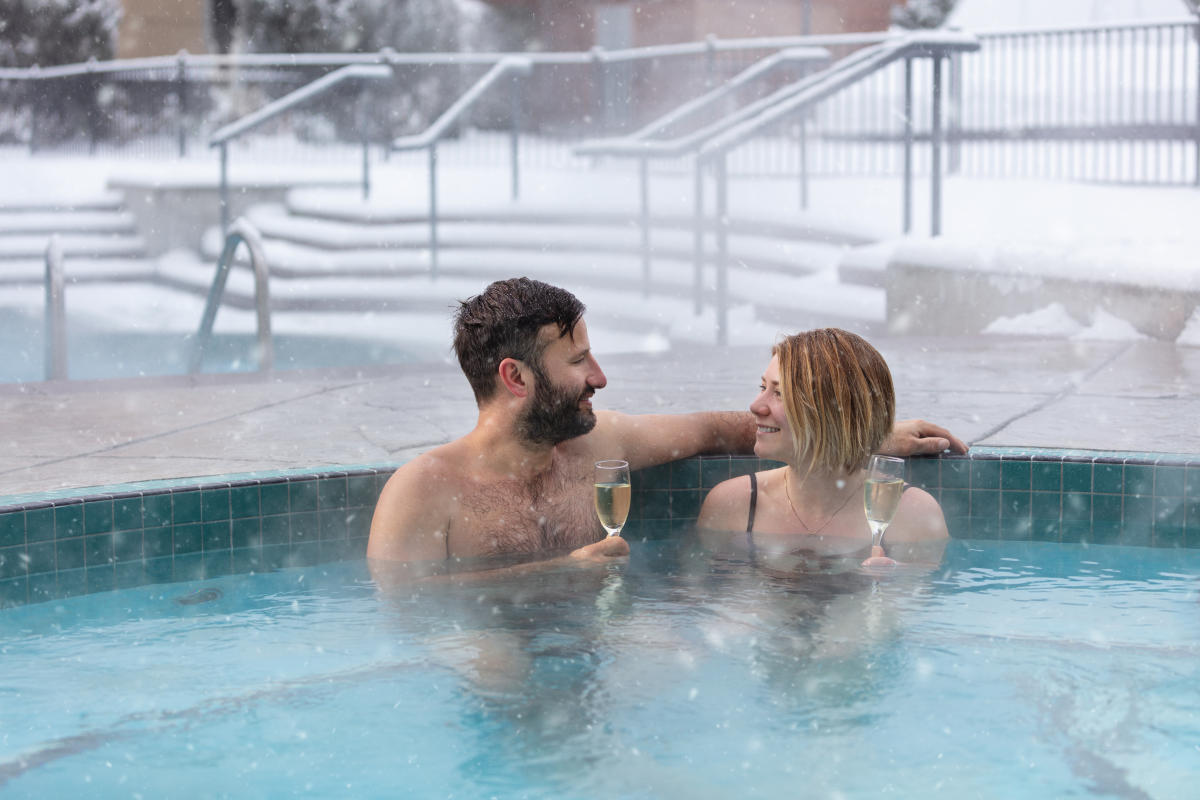 Delta Grand Okanagan Resort. Photo by: Shawn Talbot Photography
Who doesn't enjoy soaking in a hot tub? After a day on the ski hill or a winter hike, a dip in a hot tub will help melt away any soreness or stress you may have. Right now, to ensure physical distancing and to keep guests within their core bubble, most hotels have a reservation system so you can book ahead and enjoy the hot tub all to yourself!
These hotels have great hot tubs: Hotel Zed (outdoor), Fairfield by Marriott, Eldorado Resort, Hampton Inn & Suites, and Best Western PLUS. See the full list of hotels with hot tubs.

Go for a Dip in a Pool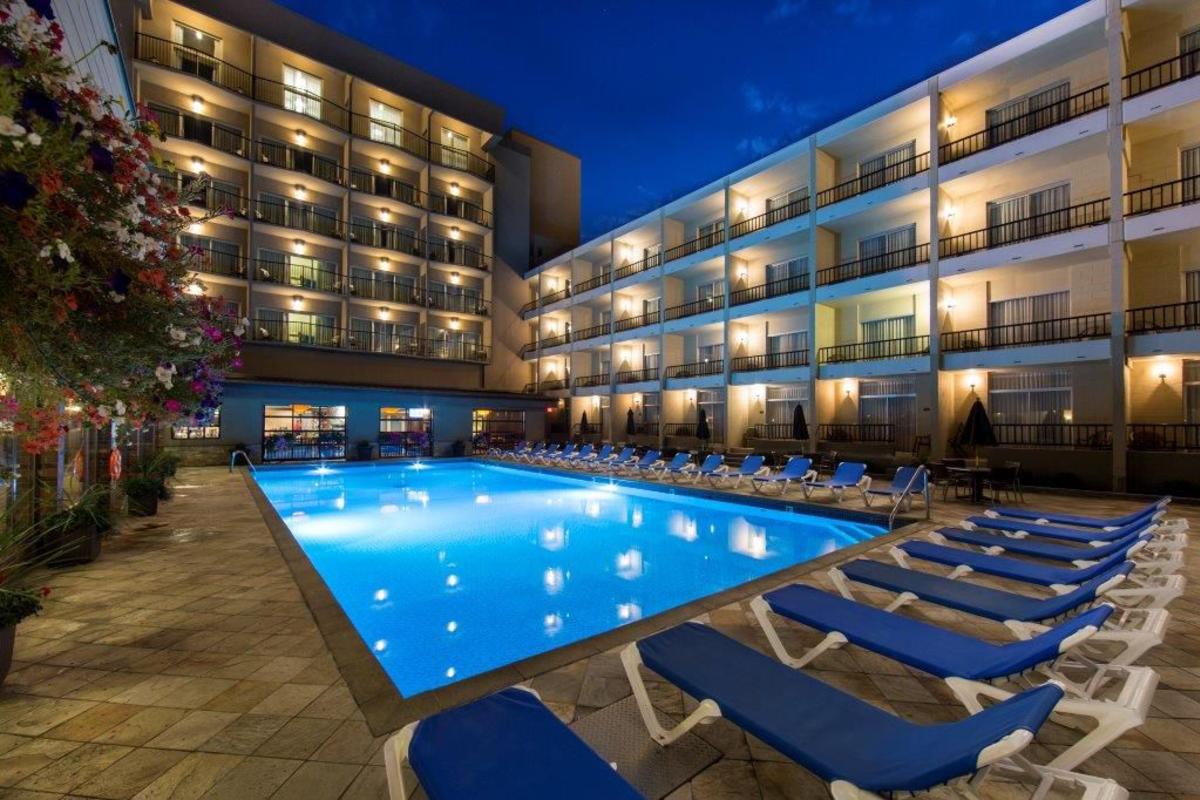 Coast Capri Hotel 
Make a splash at the pool! Enjoy a few laps in the morning or spend some fun time splashing with the family. Just as with hot tubs, hotels have created a reservation system for guests to book time in the pool in advance to ensure the safety of staff and guests. 
Consider these hotels if you're looking for a pool: Comfort Suites, Hyatt Place, Ramada Hotel, Prestige Beach House, and Eldorado Resort. See the full list of hotels with pools

Order in with Room Service
Have practically anything delivered directly to your door. Need more pillows? No problem. Plated dinner from the hotel restaurant with a bottle of wine? Yep! Need to clean up after dinner? Nope—just put it outside your door! It's a small luxury and a break from routine to not worry about what to cook or having to clean up.  
Hotels with room service: Coast Capri Hotel, Four Points by Sheraton, Sandman Hotel & Suites, and Ramada Hotel. See the full list of hotels with room service.

Sleep Soundly in a Comfy Bed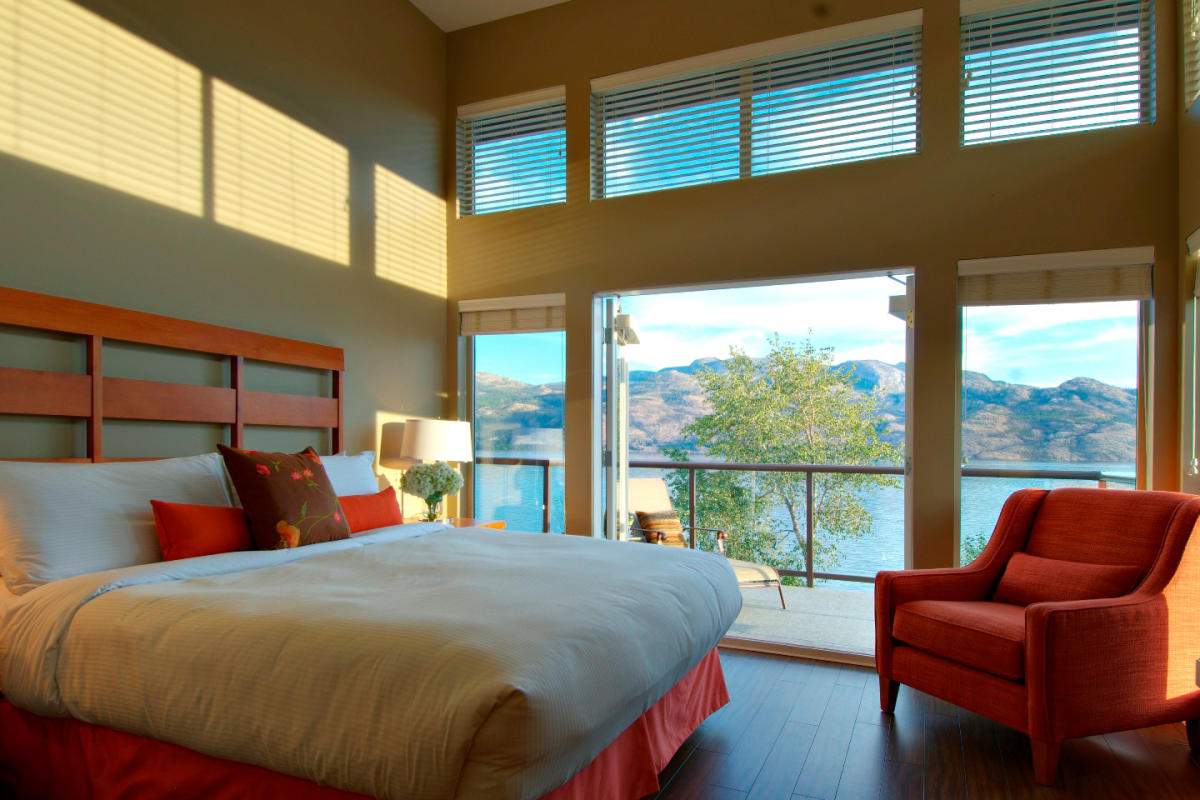 Cove Lakeside Resort
Hotel beds have risen in the ranks in terms of quality and comfort. So, if you're having trouble sleeping or want to wake up to a different view, enjoy a blissful sleep on a luxurious (often king-sized) hotel bed!
Pick your favourite hotel and enjoy a relaxing night's sleep.

Enjoy Some Solitude in a Big Bathtub
Unfortunately, all homes aren't equipped with a soaker or jet tub to enjoy a nice soak or bubble bath with a glass of wine. But, guess what? Many upgraded hotel rooms offer large tubs, that are also jetted to make for a perfectly relaxing retreat.
Hotels that offer amazing tubs are: The Royal Kelowna, Eldorado Resort, Delta Grand Okanagan Resort, Kanata Hotel, and Prestige Beach House.

Remove Distractions of the Home to Spend Quality Time Together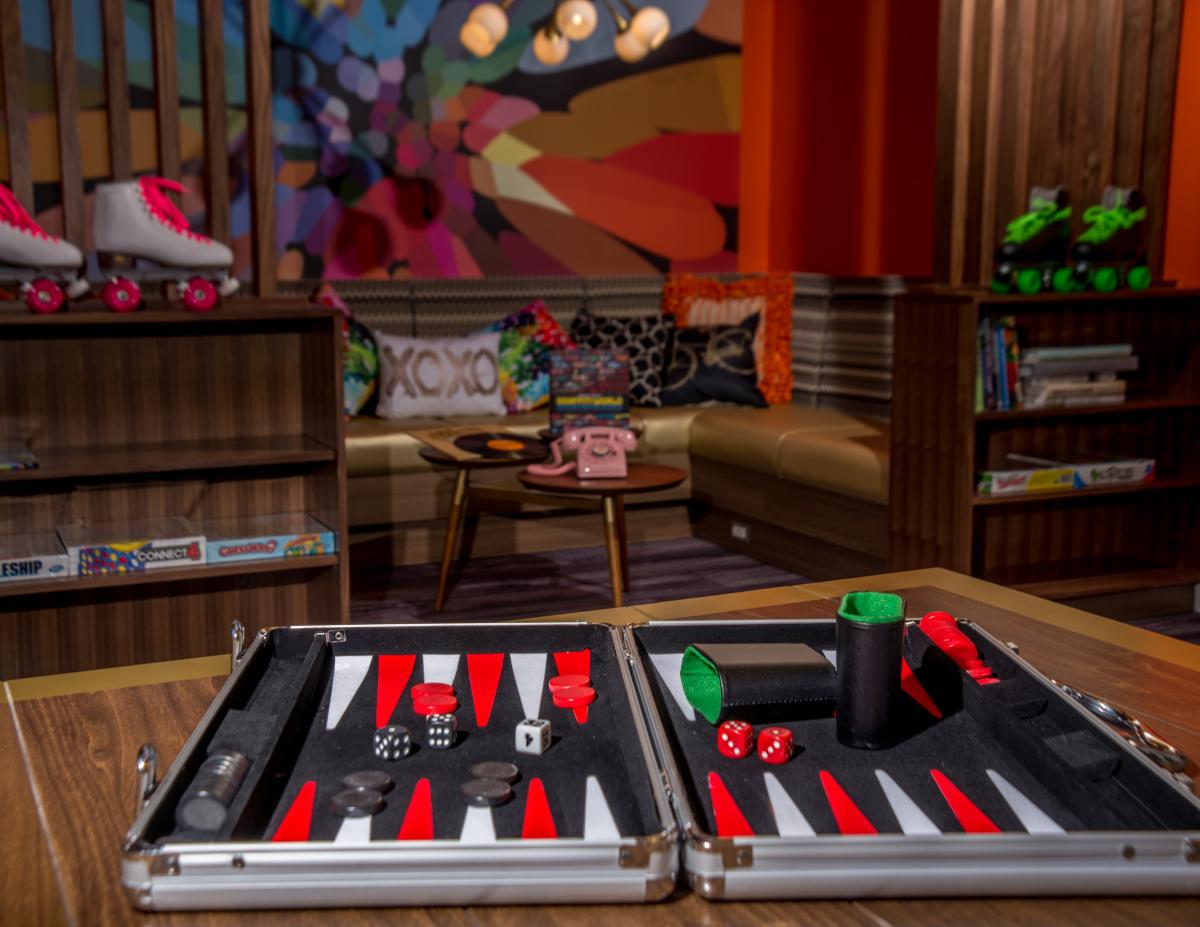 Hotel Zed Kelowna
Let's face it, 2020 has been hard in a variety of ways for many people, resulting in lost connections and possibly less quality time together. If just you, you and your partner, or you and the kids need a break, staying at a hotel can provide a sanctuary where you can enjoy true quality time. Bring board games or a good book, enjoy time at the pool or hot tub, and best of all, no dishes to worry about after ordering room service. 
Pick your favourite hotel and enjoy some quality time together.