Sunshine and beaches. Those are two of the first things people associate with Kelowna, but there are plenty of fun (and accessible) things to do here in the winter too!

Powderhounds Adaptive Snow Sports at Big White Ski Resort

The Powderhounds program was "designed to assist anyone with physical, cognitive, or sensory challenges who want to enjoy the slopes at Big White." They provide upright ski (and snowboarding) lessons with whatever aids are needed for each individual, as well as sit-skiing for those who need extra support and guidance. Everyone involved with the program is a certified Adaptive Ski instructor and they are all volunteers! They have runs between 10 am-12 pm and 1 pm-3 pm, 7 days a week. If you're curious but don't want to commit to a whole season ($52/year), or are only visiting Kelowna for a few days, they do offer a one-lesson trial with a "one-day" membership. I personally know several people who have skied with the Powderhounds and they have absolutely loved it.

Adaptive Snowshoeing and Cross-Country skiing with CRIS Adaptive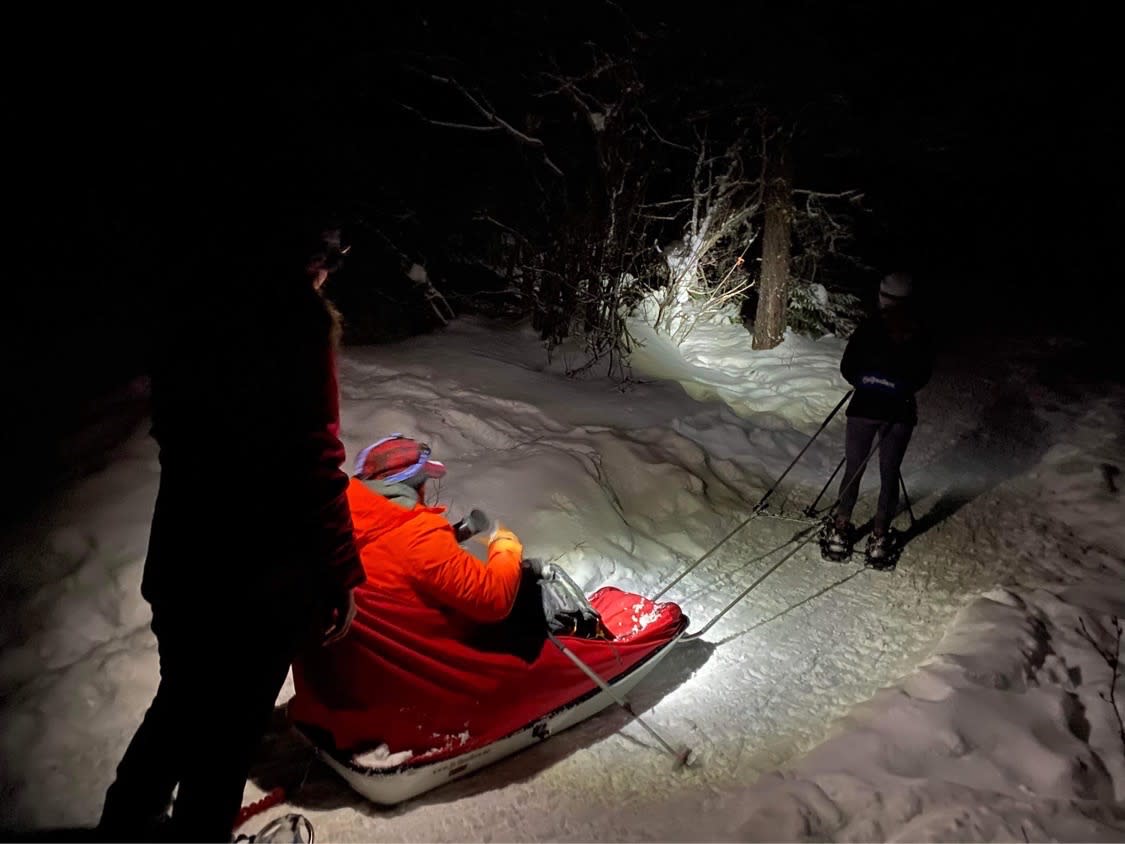 CRIS (Community Recreational Initiatives Society) is a volunteer-run organization that offers several fully-guided adaptive adventures throughout the Okanagan throughout the year. These adventures allow all people, regardless of their abilities, to participate and enjoy outdoor activities. In the winter months, they offer both adaptive snowshoeing and cross-country skiing. Both activities are similar, as they will have the participant loaded into what looks like a dogsled (see picture) with an Expedition sleeping bag, which keeps guests warm as it's thermal insulated. Behind the sled, a guide pushes and sets the rear brake. While out front will have one to three people who are there to pull and steer the sled and act as the front brakes. The setup is the same for cross-country skiing, other than the fact that the sled has skis on the bottom of it!  Based on the individual needs of each person equipment and the number of people assisting will vary. It costs $15 for an annual membership with CRIS, and then each excursion has a separate fee which is listed once the registration process is complete.

Ice Skating

Skating can be easily adapted for people with physical or developmental disabilities. People assume that wheelchairs and ice don't mix, when in fact wheelchairs glide on the ice just like skates!
In the winter, skating at Stuart Park is a must-do. Located in downtown Kelowna, right on the waterfront, the plaza transforms into an outdoor skating rink and is free to the public. The rink is open every day between 6 am - 11 pm, except for Mondays when it closes from 6 - 8 am for ice maintenance. Skate and helmet rentals are available onsite between 11 am - 8 pm, and they also have EZ bars for rent for people who need a little extra support on the ice. Make a day of it because there are plenty of food options nearby, including food trucks right on-site. Before heading out, check ice conditions and crowd levels on the live cam or if you want to skate indoors, Kelowna also has rinks at Capital News Centre, Memorial Arena, and Rutland Arena.

Curling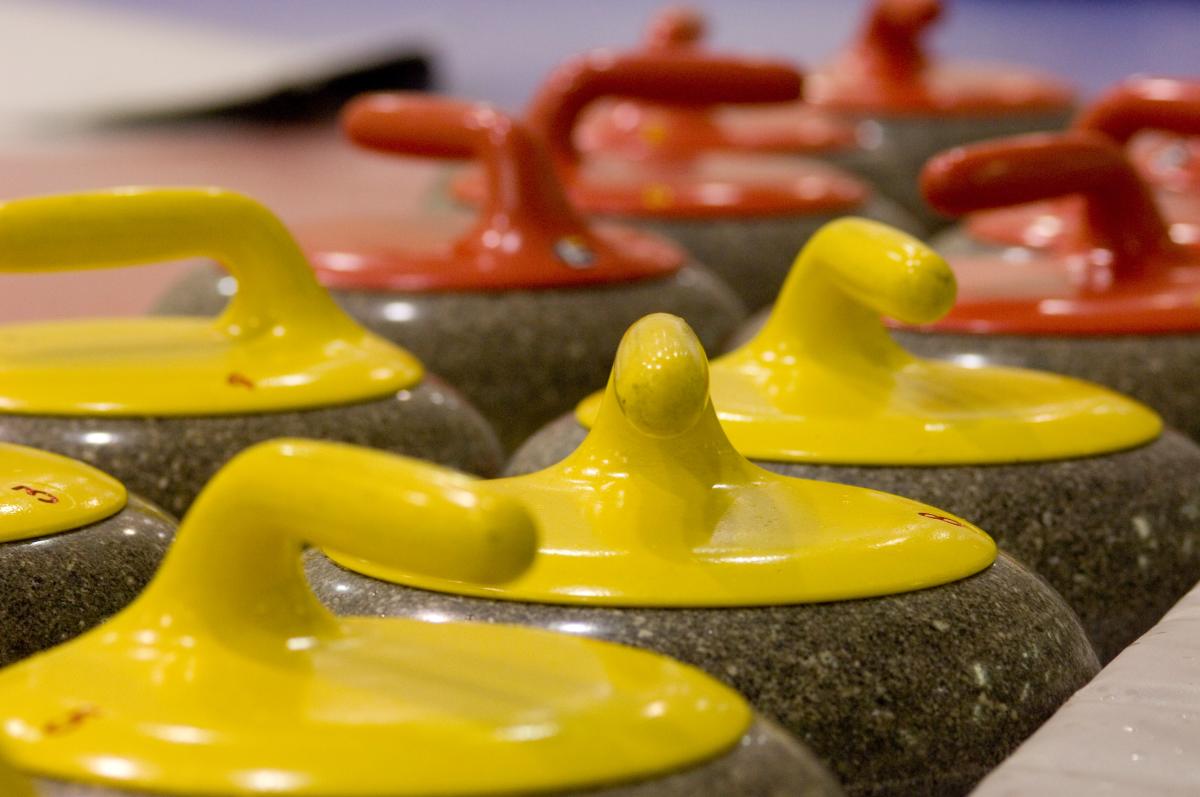 The Kelowna Curling Club (KCC) is one of the largest and most active in Canada and they are equipped to welcome players of all abilities. If you've never seen accessible curling, it is very similar to able-bodied curling. The rules are basically the same but there are a few differences, the main one being that the rocks are delivered from a stationary wheelchair and there is no sweeping involved. Depending on the individual's LOA (level of injury) the rock is either delivered by hand while leaning over the side of your wheelchair, or it can be pushed down the ice with a delivery stick. My wife Cara (a t6 paraplegic) tried it out last year and she said had a ton of fun! The KCC has installed a ramp to get players down onto the ice, and they have a delivery stick that is available to use free of charge. They are open 7 days a week and you can check their website for available time slots. They also have a fully licensed lounge upstairs, with a full menu and several big screens so you'll never have to miss a live sporting event!

Indoor activities
Kelowna Rockets Hockey, Photo by: Marshall Lu
If sports/cold weather isn't really your thing, there are other options around Kelowna that will keep you both entertained and inside. You can catch a fast-paced WHL Rockets game at Prospera Place, which is close to downtown and has a few different accessible seating options. Or you can take in a movie at Cineplex, who (in my opinion) goes above and beyond to commit to the inclusion of all people, regardless of their needs. They've partnered with eSSENTIAL Accessibility, which offers a free assistive app that helps people with disabilities navigate the web and access information to the services available at Cineplex. They are also a founding partner and participant in the Access 2 Program, which gives free admission for a support person who is required to accompany a person with a disability. Last but certainly not least, they are an affiliate of Autism Speaks, which provides Sensory Friendly Screenings in the form of a lights up, sounds down environment. They hold these special screenings every 4-6 weeks on Saturday mornings at 10:30 am, and prices are the same as a child's admission price for all guests. 
So regardless of if you're a heat-seeker or a powder-chaser, there's always something fun (and accessible) to do in Kelowna!