On Friday, June 21, Westbank First Nation (WFN) and the City of Kelowna unveiled a monument of historic syilx Chief, Charlie swkn̓cut, who played an instrumental role in the history of the Okanagan during the contact era.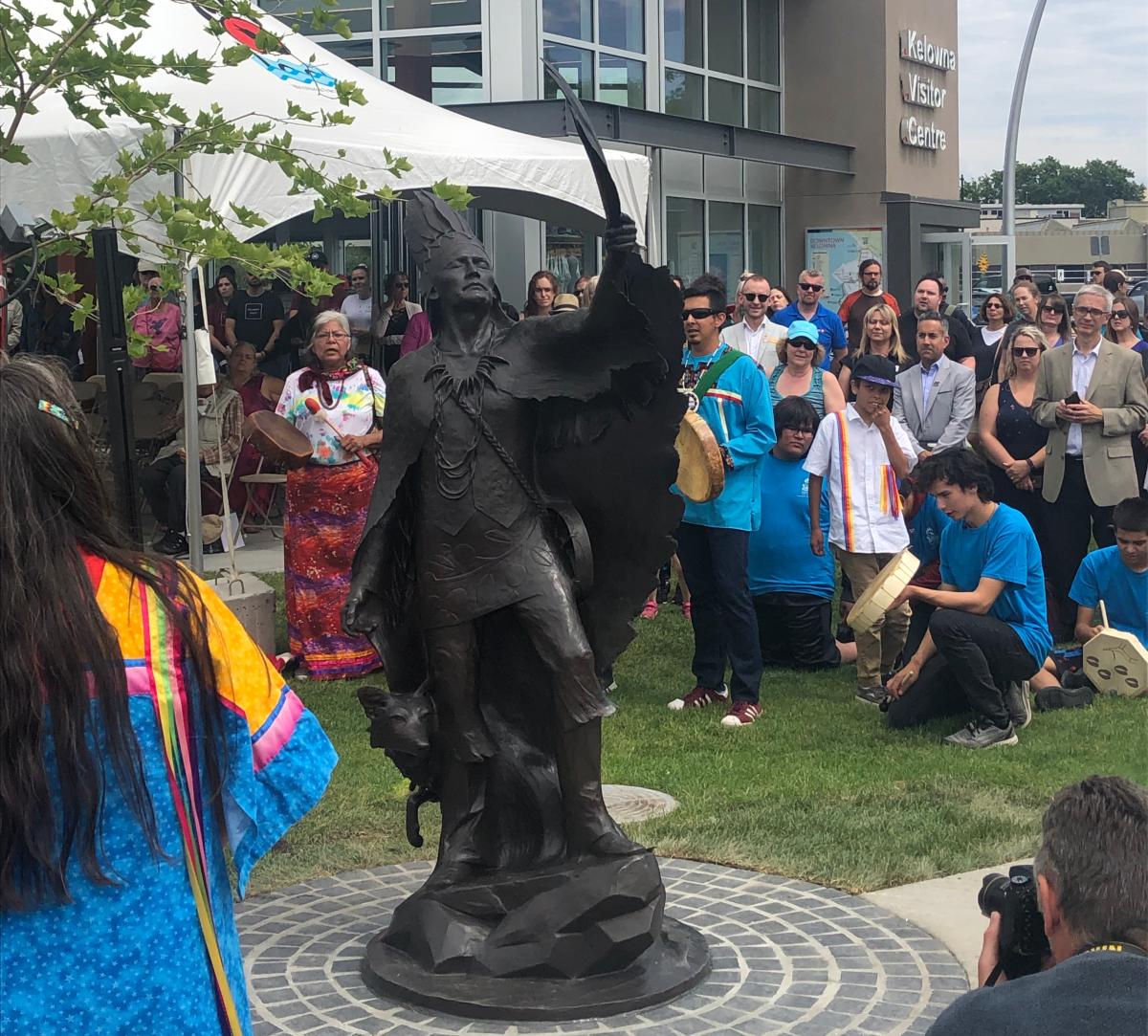 "syilx people were a self-sufficient and self-governing people prior to contact with settlers," said Chief Roxanne Lindley. "We are very proud of our history and resiliency as syilx people and are happy to share this unveiling with everyone here today on National Indigenous Peoples Day."
"We are proud to see this beautiful monument now overlooking the lake, which serves as a symbol of connection as we work to understand and preserve our shared history," said Mayor Colin Basran.
The monument, which is situated at the south-west corner of the Kelowna Visitor Centre, was created by local artist, Crystal Przybille, who was commissioned by WFN in 2012. The life-sized bronze sculpture "represents the simultaneous strength and humility of the syilx people." The intricate details of the monument signify various aspects of syilx culture, which are explained further on Przybille's website. 
As part of Friday's unveiling ceremony, bookmarks detailing Chief swkn̓cut's story were distributed, describing how he "maintained the central idea of peace between syilx people and settlers while balancing all aspects of community to his people."
To learn more about Chief swkn̓cut, contact the sncewips Heritage Museum at (778) 755-2787 or museum@wfn.ca.
Click here to read the City of Kelowna's press release.