Do you know someone who is passionate about Kelowna and the Okanagan? Do they tell everyone they meet all about the interesting and fun things there are to do in the area? If the answer is yes, Tourism Kelowna may have the perfect volunteer opportunity for them!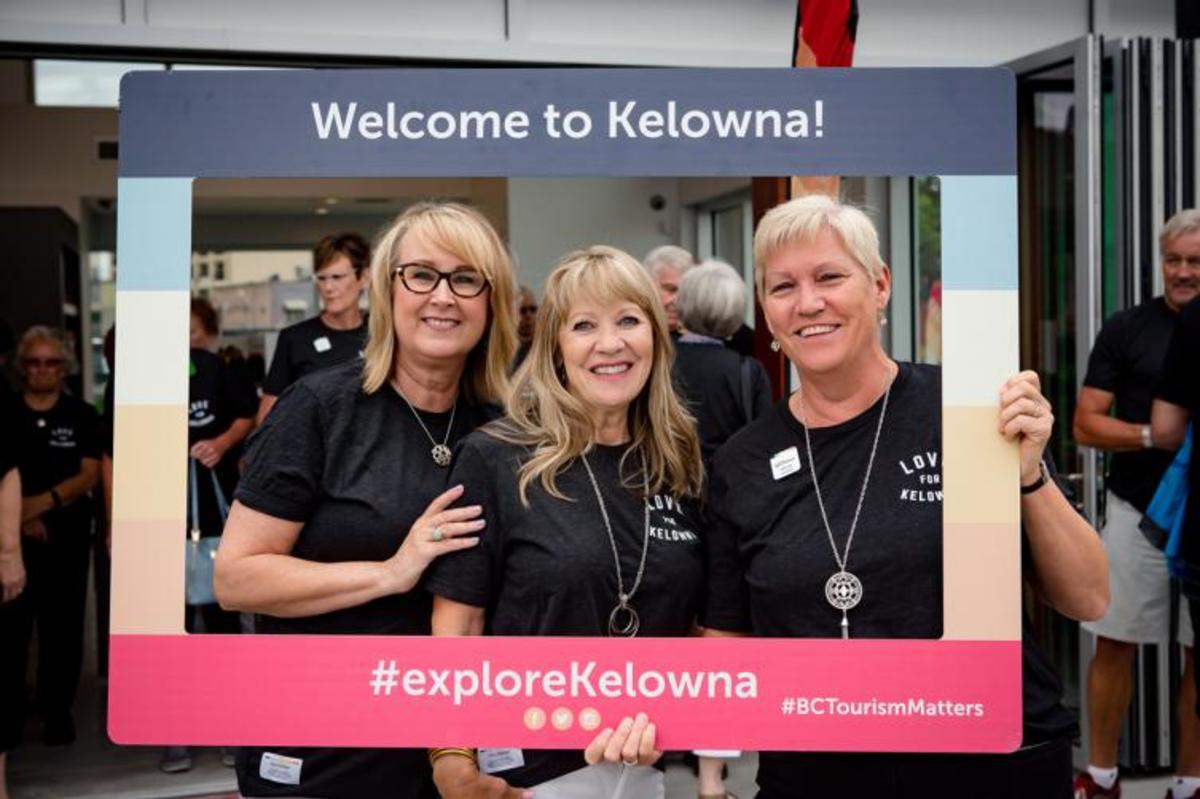 Tourism Kelowna welcomes volunteers of all ages and offers flexible schedules, on-going training, and opportunities to experience the best that Kelowna has to offer. Our team is committed to providing a fun, supportive, and rewarding volunteer environment. With a close-knit, high-spirited team who enjoy working and exploring together, our volunteers often develop lifelong friendships through their involvement with Tourism Kelowna.
Tourism Kelowna's Visitor Experience volunteers, working at our Kelowna Visitor Centre and at our YLW Kiosk, are responsible for greeting visitors, answering their questions, and encouraging them to experience the best Kelowna and the Okanagan has to offer. Customer service is at the forefront of this role; providing a remarkable experience to guests encourages them to stay longer or to book a return visit to our area. Volunteers will also help stock brochures and retail items, handle occasional light cleaning duties, such as dusting shelves, and assist with inventory. Being able to speak a second language and/or having the ability to lift up to 10 kg is an asset but not a requirement.
If you know someone who may be interested in applying, please have them contact Sydney Solland, Visitor Experience, Operations, by phone at (250) 861-1515 ext. 220 or by email at sydney@tourismkelowna.com.