On Friday, April 28, the Kelowna Hotel Motel Association celebrated its 6th Annual Heart of Hospitality Awards at a luncheon hosted at the Coast Capri Hotel.  The awards were started in 2017 as a way to recognize industry professionals who have gone above and beyond to provide exceptional experiences to Kelowna and area visitors.
Tourism Kelowna's Director of Business Development, Nikki Robinson, was proud to announce the winner of this year's Tourism Spirit Award: Lise McKenzie, Senior Sales Manager for Argus Group. As Lise was away when the award ceremony took place, Nikki will be presenting her with the award at a later date.
The Tourism Spirit Award is presented to an individual who demonstrates the spirit of Kelowna's brand promise and the following destination ambassador values: purposeful, forward-thinking, welcoming, authentic, and nurturing. In addition to embodying these values, Tourism Kelowna's Business Development team notes that Lise is always "eager to collaborate, look for creative solutions, and provide an exceptional level of service."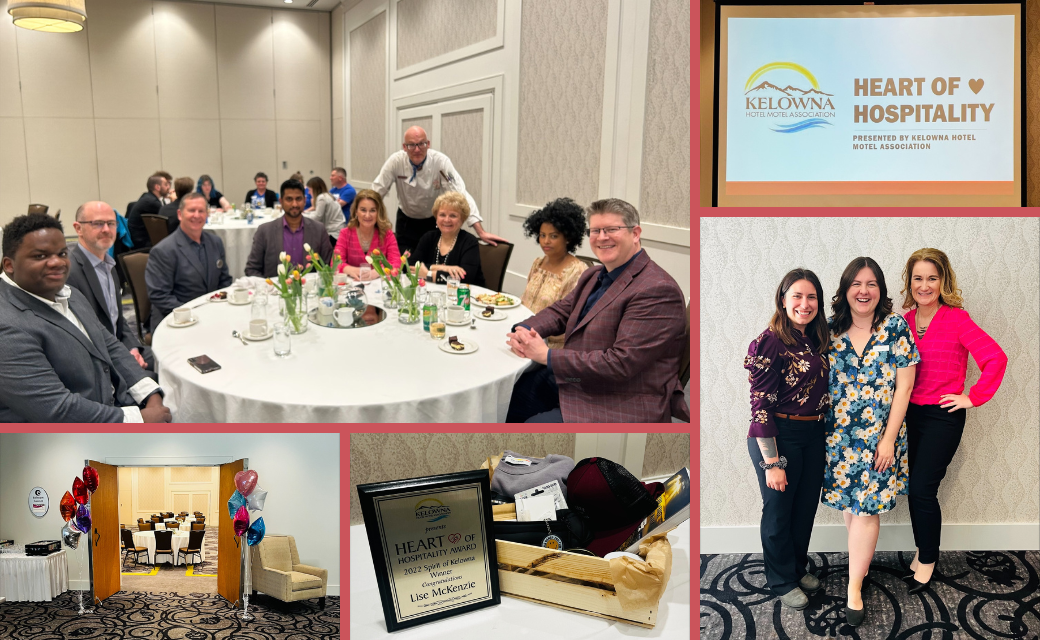 Two other awards were handed out during the ceremony:
Michelle Gagnon from Accent Inns was presented with the June Ord Heart and Soul Award.
Zoi Tomusilovic from Royal Anne Hotel was awarded the Service Superstar Award.
Tourism Kelowna would like to congratulate all the award nominees and winners—thank you for your purposeful work, for engaging with visitors and locals alike in an authentic and welcoming manner, and for representing the destination with pride. Our local tourism industry and our community would not be the same without your dedication to providing exceptional service.