Tourism Kelowna's Director of Community & Visitor Engagement, Chris Lewis, recently represented our organization at Destination International's Advocacy Summit 2022, where he was invited to speak as part of a panel presentation during the event.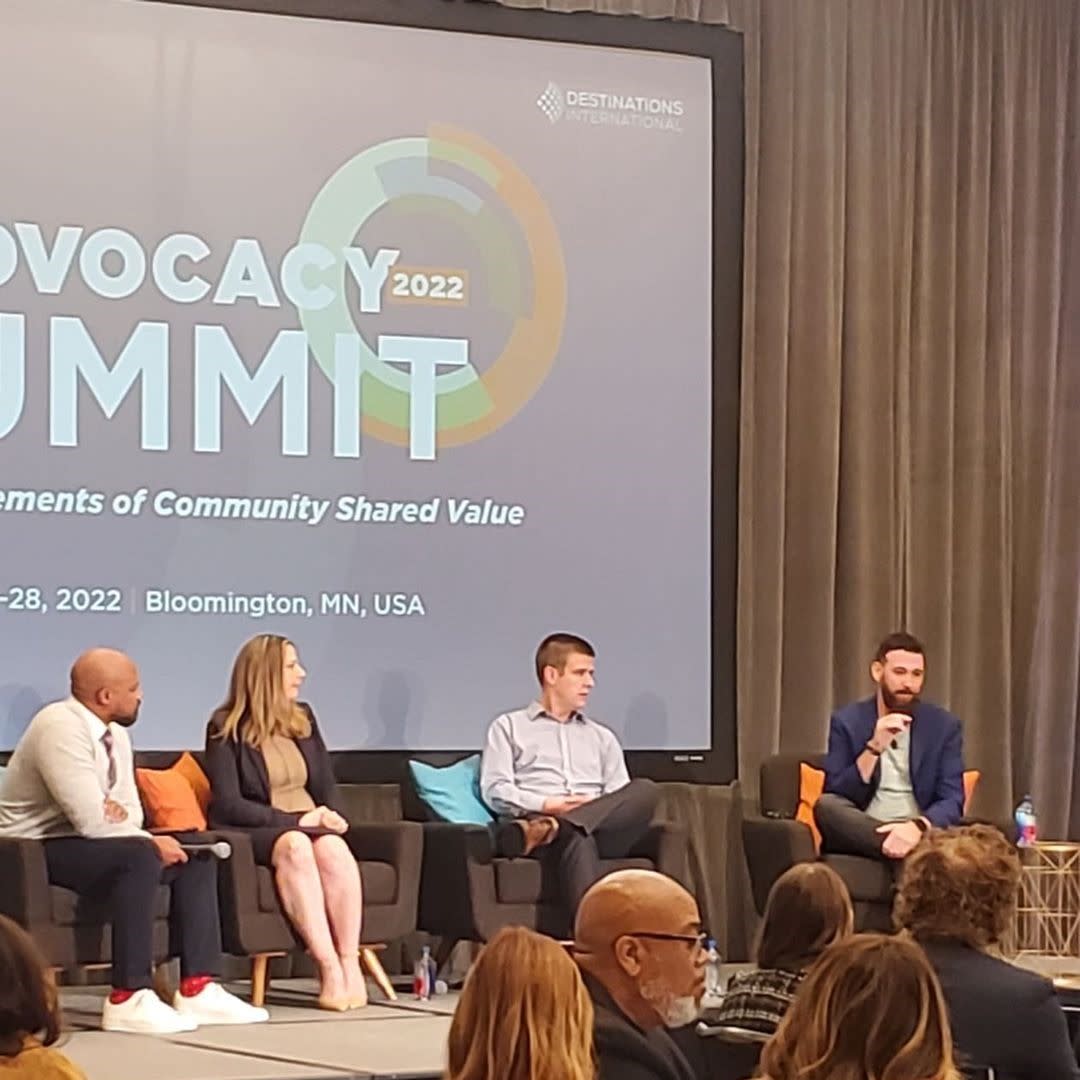 Moderated by Gathan D. Borden, Destination International's Senior Vice President of Marketing & Communications, the panel centred on the concept of community shared value and how it is essential for the tourism industry to be understood by residents, stakeholders, and all levels of government. The Kelowna Visitor Centre was highlighted as an example of a successful community shared value, bringing together visitors and locals for the economic and social benefit of the community. 
The Advocacy Summit took place in Bloomington, Minnesota, from October 26 to 28, offering attendees three days of exceptional learning opportunities, including a workshop focused on equity, diversity, and inclusion, as well as numerous in-person networking opportunities. 
In advance of the Advocacy Summit, Chris spent four days attending courses as part of the Certified Destination Management Executive (CDME) designation that he is working towards, which he should complete in the next year.
If you have any questions about Advocacy Summit 2022, or the community shared value concept, contact Chris Lewis at chris@tourismkelowna.com or (250) 861-1515 ext. 207.