Our team actively works to adopt, support, and promote sustainable tourism practices. To further this work and to gain knowledge about sustainability in the tourism industry, our Director of Destination Development, Chris Lewis, recently attended the IMPACT Sustainability Travel & Tourism Conference on behalf of Tourism Kelowna. The three-day conference seeks to "drive, inspire and demonstrate innovative and collaborative sustainable solutions for positive tourism development across Canada."
The conference kicked off with an eye-opening presentation from Robert Sandford, Chair in Water and Climate Security at the United Nations University Institute for Water, Environment and Health, who noted that 2030 will be the tipping point for climate change, where enough people will be affected that there will be no choice but to do something about it. 
The sessions that followed provided opportunities for learning on topics ranging from marketing and sustainable tourism to building career opportunities and partnerships within the industry. Conference attendees included municipal officials, tourism businesses, students, and academic organizations, who all contributed to the conversation and shared learnings and innovation.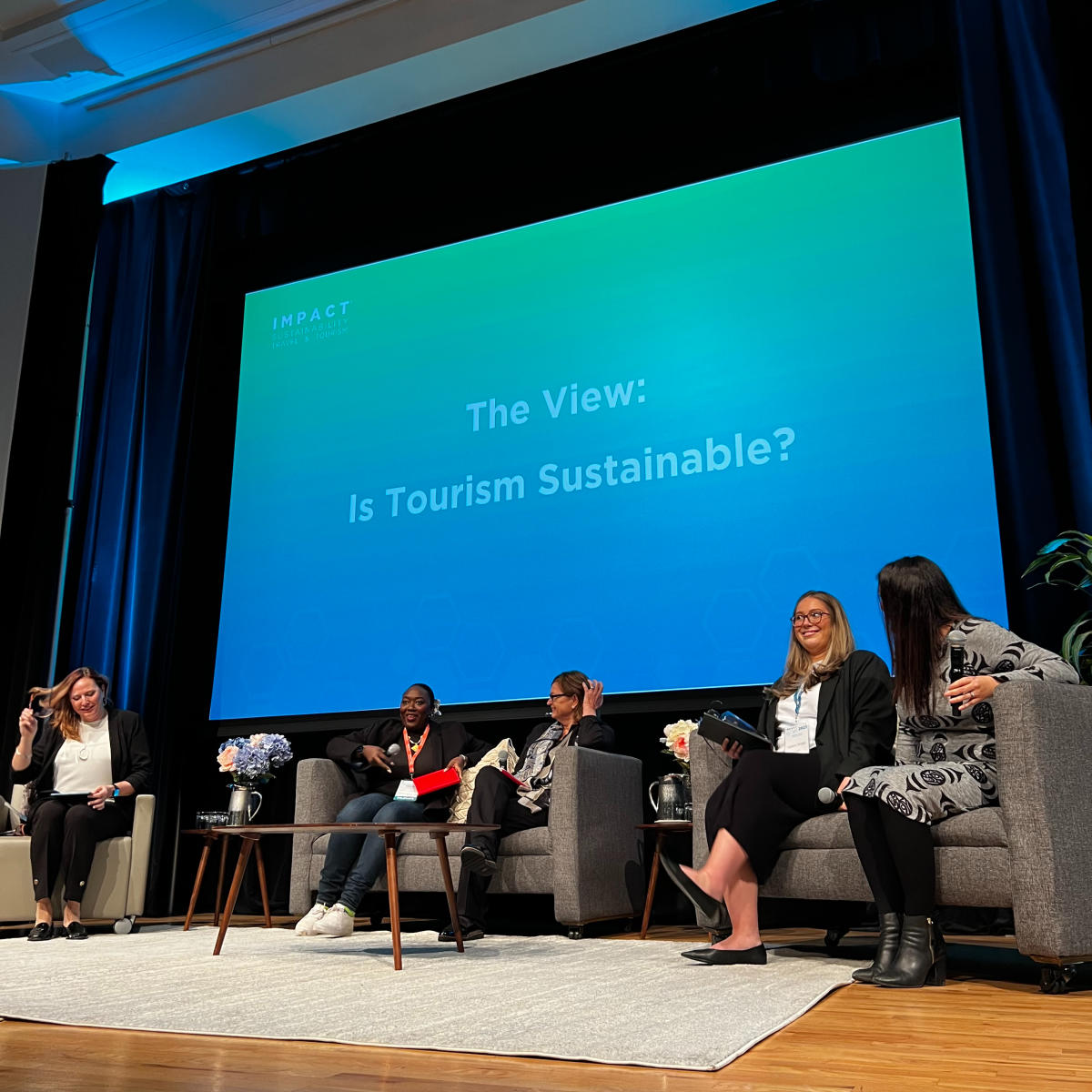 Here are some key takeaways from the conference:
According to Sandford, the tourism industry in Canada has about eight years to get ahead of the curve when it comes to climate change. 
We need to educate travellers about what they can do to help residents care for the destinations they are visiting, while also ensuring that programs can support sustainable travel within the destination (i.e., effective public transportation).
The tourism industry needs to work together to help individuals build careers within the sector, with a total compensation model that encompasses the additional benefits of working within the industry. 
Outlining sustainability initiatives in a more direct and specific way will help travellers and residents make a more clear connection about what the destination and tourism industry partners are doing. For example, instead of simply asking people to choose reusable water bottles when travelling, give them facts about how much plastic is saved if they use reusable water bottles in the airport and on planes. 
Our recently released Tourism Destination Development Plan, co-created with industry partners, tourism stakeholders, local businesses, and residents, incorporates many of these issues into its strategic priorities. The plan will be used to help guide our organization's destination development work in the months and years to come. 
For more information on the IMPACT Conference or Tourism Kelowna's destination development and sustainability efforts, please contact Chris Lewis at chris@tourismkelowna.com or at (250) 861-1515 ext. 207.