Recent surveys conducted by Tourism Kelowna found that sustainable, responsible tourism is a high priority for 96% of Tourism Kelowna stakeholders and 86% of local Kelowna residents. Our team actively works to adopt, support, and promote sustainable tourism practices. To further this work and to gain knowledge about sustainability in the tourism industry, members of our team attended the third annual IMPACT Sustainability Travel & Tourism Conference in Victoria. The three-day conference is a "collaborative national dialogue on innovation and the contribution of tourism to Canada's sustainable future." 
The conference kicked off with a reality check from Bob Sandford, Chair with the United Nations University Institute for Water, Environment & Health, as he discussed tourism ethics in the "age of Greta" and firmly established that we are facing a climate emergency. The sessions that followed provided opportunities for learning on topics ranging from the circular economy to food tourism for a sustainable future to carbon reduction planning. Attendees included municipal officials, tourism businesses, students, and academic organizations, who all contributed to the conversation and shared learnings and innovation.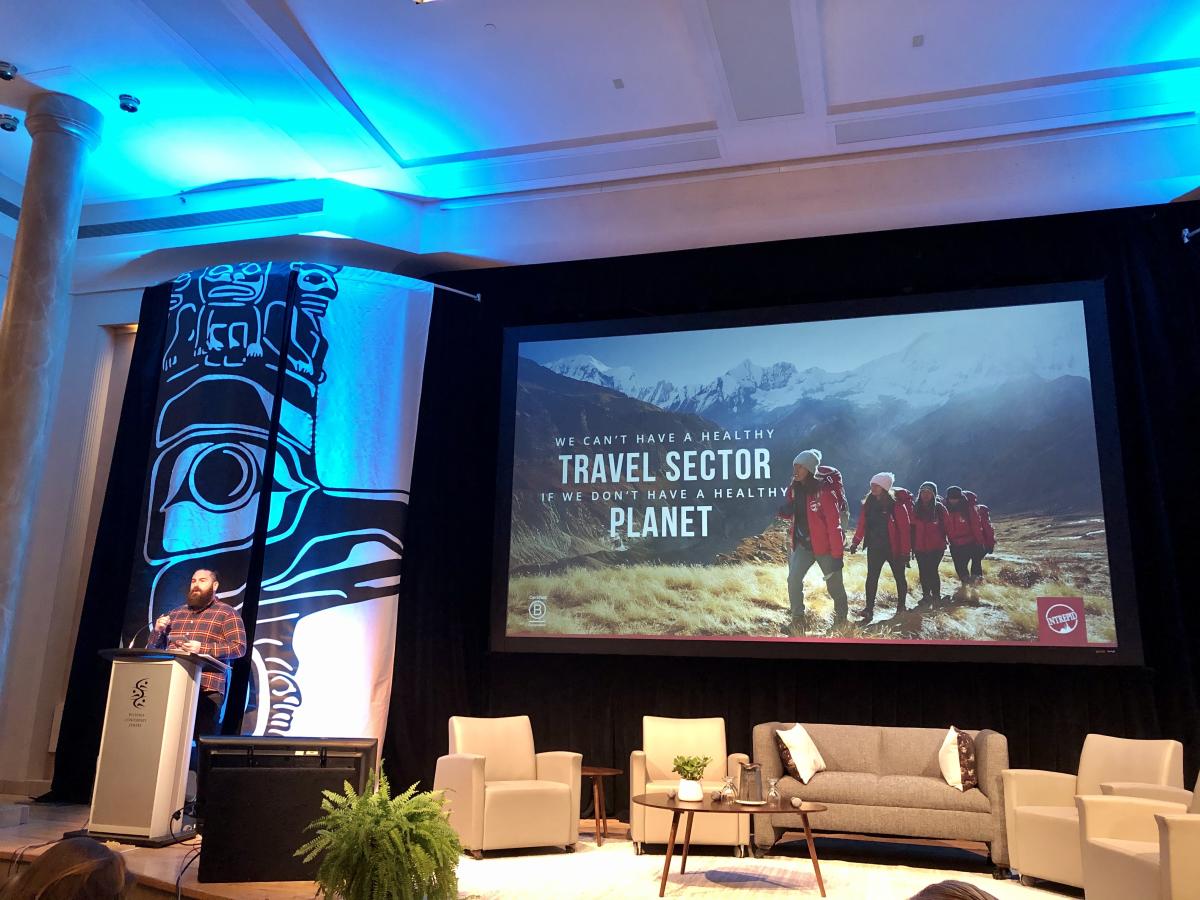 Highlights include:
As an industry, we must evolve from sustainability and start to practice regeneration; actively rejuvenating our environment, culture, and economy.  
Education is critical. Using tourism as a vehicle for experiential education will not only be valuable for residents and the industry but will help to carry the sustainability message back home with visitors.
There is an invisible burden to welcoming visitors to our community; an increased number of visitors results in increased pressure on our infrastructure, environment, and resources and that burden is paid for by residents.
Tourism Kelowna currently tracks metrics on economic sustainability but we do not track our contribution to our environment and culture. New metrics and measures are required to determine our impact on the quality of life to our residents as outlined in our mission statement.  
The Thompson Okanagan and Kelowna are leading the way, embracing biosphere certification and commitment.
One of the conference sponsors and panel speakers was Destination Think! They are working collaboratively with Tourism Kelowna to develop a co-created destination plan with residents, stakeholders, and our staff that will help us identify who we are, what we believe in, and who the right kind of visitors are for our community. Later this spring, we will be sharing updates on this process and provide an opportunity for your feedback.  
For more information on the IMPACT Conference or Tourism Kelowna's sustainability efforts, please contact me at jennifer@tourismkelowna.com or at (250) 861-1515 ext. 205.