Whether you want to enjoy a multi-course dinner, a night on the dancefloor, or fun with the whole family, Kelowna has you covered. Here are 10 New Year's Eve events to consider when making your plans to ring in 2020.
The whole family can get in on the fun at the Valley First New York New Years, Festivals Kelowna's annual event that takes place in downtown Kelowna. Head to Stuart Park 6 p.m. - 9 p.m. for public skating, live music, games, and the Snow Zone activity stations, all of which are free to enjoy. Those wanting to head indoors can visit the "Valley First Warm-up Zone" at the Kelowna Community Theatre for face painting, craft stations, games, and more. And everyone's favourite, the fireworks show, will kick off at 8:59 p.m., to line up with the New Year celebrations in New York. 

2. Ring in the New Year at Summerhill Pyramid Winery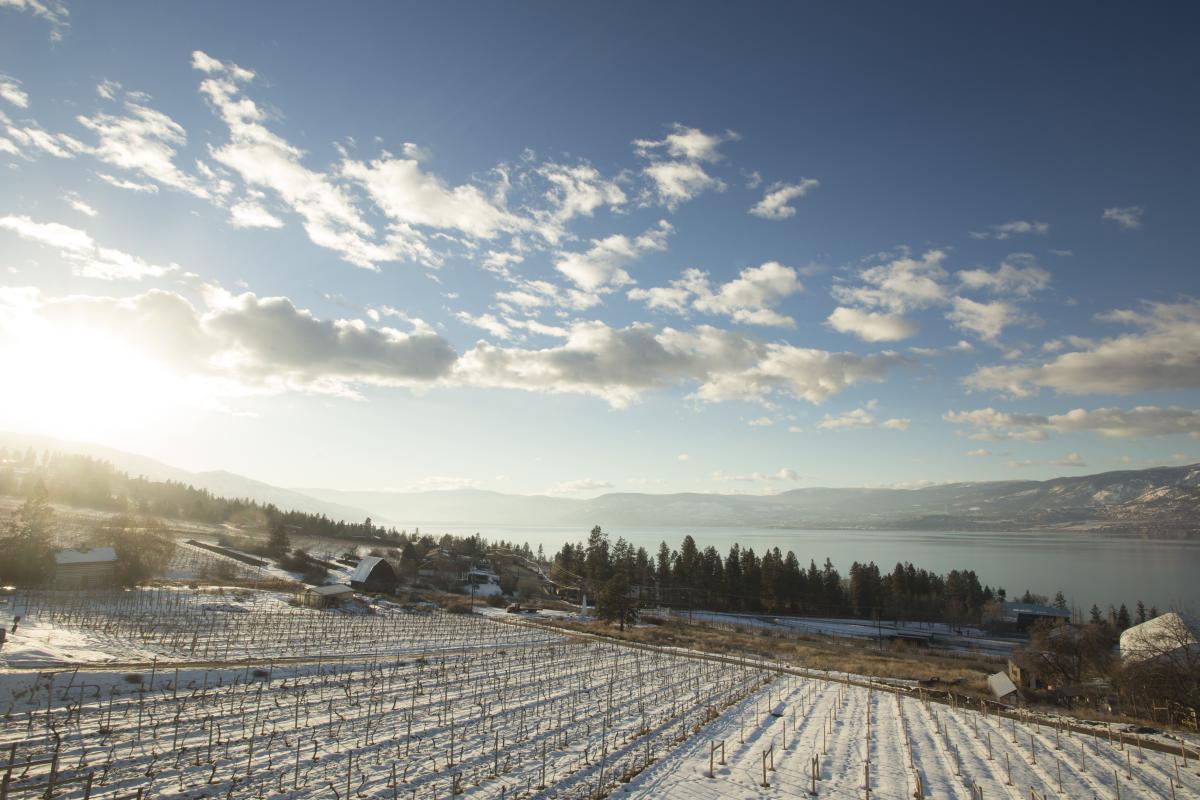 Photo by: Matt Ferguson Photography
Spend NYE at Summerhill Pyramid Winery, where you'll savour a 5-course dinner (vegan option available) while listening to the sounds of Deevah Craig, who will be performing Opera throughout the evening. Organic cuisine, sparkling wine, and exceptional company will make it an evening to remember.
$89 per person. Reservations can be made by phone or in person. 

3. New Year's Eve at Bouchons Bistro
Bouchons Bistro is bringing Paris-inspired glitz and glam to New Year's Eve with their Moulin Rouge experience, with two dinner seating options: 
4:30 p.m. to 7 p.m., 3-course meal, $75 per person
7:30 p.m. to 10 p.m., 5-course meal, $95 per person
Dress to impress with your best Parisian garb and receive a complimentary "Moulin Rouge" signature drink.
By reservation only. Vegan and vegetarian options available upon request.

4. New Year's Eve at BNA Brewing
BNA will be transformed into a winter wonderland where you can dance the night away (thanks to DJ Brosio on the 1s and 2s) or knock down a few pins on the bowling lanes (can be reserved in advance).
Tickets for the event are $40 and can be purchased through BNA's Tasting Room. Drink specials until 9 p.m.

5. NYE with DJ Invizible and The Devon Coyote Trio at Doc Willoughby's Pub
Two of Kelowna's favourites will take the stage at Doc Willoughby's to help you close out the year in style! Party starts at 10 p.m. 19+ only event. Tickets $20.
6. Rann Berry's New Year's Eve Gala at the Coast Capri Hotel
Put on your dancing shoes for this New Year's Eve gala, as Rann Berry's eight-piece band plays your favourite hits from the '60s, '70s, and '80s. Nibble on gourmet hors d'ouevres throughout the evening then raise your glass of champagne when the clock strikes midnight. 
Tickets are $129 and can be purchased through Eventbrite. 

7. New Year's Eve Dinner & Dance at CRAFT Beer Market
Get ready for an evening of festivities at CRAFT, where you'll dine from an exclusive New Year's Eve menu then hit the dance floor to party the night away. Tickets for the dinner and dance are $85 per person (dance only is $25). Click here to purchase. 

8. Brew HAHA! NYE
Laugh your way into 2020 with Brew HAHA! at Freddy's Brewpub. Sip on a cocktail, grab a bite from the food stations, and then get set for a night of comedy courtesy of Darryl Lenox. After the show, a DJ will take the floor and keep you entertained until the new year rolls around. Tickets are $80; click here to purchase. 
If you're celebrating with the family, you can head to the other side of the building to check out the unlimited bowling party at McCurdy Bowling Centre. 

9. Kelowna New Year's Eve Club Crawl 2020 
Can't decide on which club to hit up on New Year's Eve? Student Tours Canada has you covered with their "Extravaganza" Club Crawl, where you can party at O'Flannigans, Sapphire, OK Corral, and more. Tickets are $35 and can be purchased through Eventbrite (includes transportation). 

10. New Year's Eve at CedarCreek Winery
Celebrate with old friends and meet new ones at CedarCreek Winery's family-style New Year's Eve dinner. Chef Neil Taylor will prepare a variety of delicious eats that will be shared at communal tables for two seatings: 
5 to 7:30 pm: 4-course, wine-paired menu served family-style ($180 per person)
8:30 p.m. to after midnight: 5-course, wine-paired menu served family-style and sparkling toast at midnight ($230 per person)
There will be live music throughout the evening from Okanagan musician, Derek Joel. Click here to purchase tickets. 

11. Fruitcake: NYE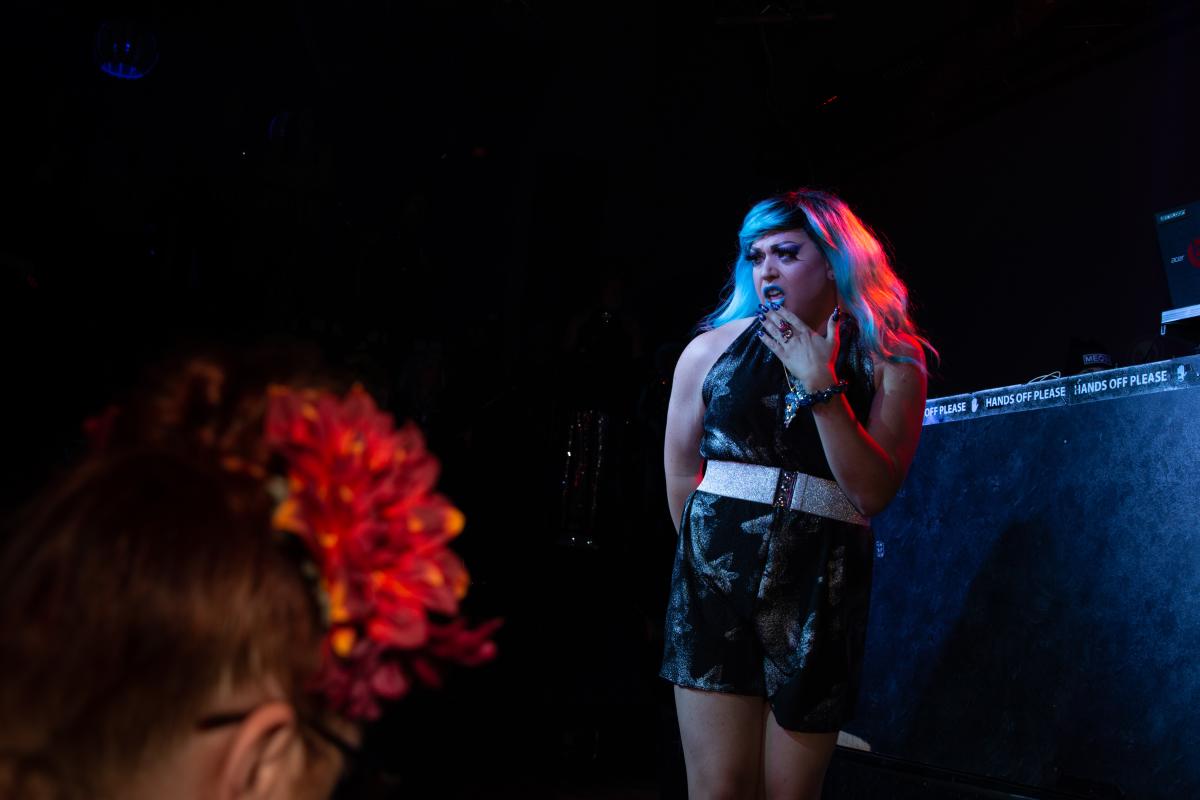 Photo by: Kelowna Pride & Brandon Dodds
It's out with the old and in with the bold as a new decade is ushered in at Fruitcake: NYE, hosted at Gotham Nightclub. 
DJ ShAdo kicks the night off, with four phenomenal drag performers leading up to the ball drop! DJ Altair makes a triumphant return to the DJ booth and will keep the party going until 3 a.m. Bubbles flow at midnight, with pizza delivery to keep away the late-night munchies. Tickets are $29 in advance; click here to purchase.
Click here for more NYE events happening in and around the city.