Discover some of the hidden gems in West Kelowna along the Westside Farm Loop! Go on a self-guided agri-tour to grab some fresh organic produce, meet the chickens that lay your eggs, and check out the bees that make your honey. Chat with the winemaker about what you're sipping on, and walk through a nut farm. There are so many places to explore as your drive along West Kelowna's back roads.

Farm Experiences
Gellatly Nut Farm Regional Park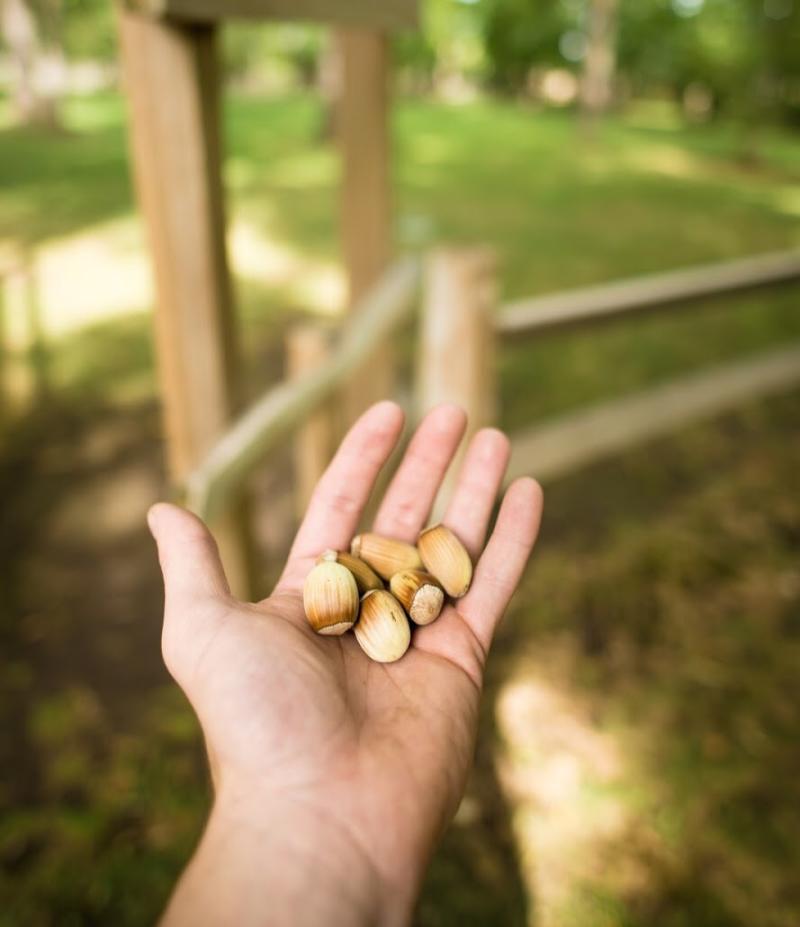 The Gellatly Nut Farm Regional Park is a great place for the whole family. This lakefront park has a playground and several walking trails, as well as a small beach. Stroll through the hazelnut, walnut, buartnut, and chestnut orchards and learn about how these nuts are harvested! Visitors are also able to purchase fresh nuts during the fall harvest season from September to November.
Cherrywood Farm
Bings, lamberts, vans, lapins… try them all and see what kind of cherry is your favourite! Choose from freshly picked or u-picked cherries at Cherrywood Farm. Cherries are available in July and August and it is recommended that you call ahead for the most up-to-date hours of operation. 
Griffin Farms
Griffin Farms is another one of our favourite stops along the farm loop. For over 100 years, this family-owned and operated farm has been producing varied fruits including peaches, cherries, apricots, plums, prunes, and nectarines.
SoulTerra Farms
If you're a berry fan, make sure you stop into SoulTerra Farm. This u-pick blueberry and blackberry farm is also home to an eggstablishment where many chickens lay farm fresh eggs daily. We bought a flat of their pre-picked raspberries last time we were there and they were so plump and juicy! Other produce items may also be available depending on what time of the year you visit.
Ingram Farms
See what the buzz is about with newly-harvested honey! Ingram Farms is the place to go for honey along the Westside Farm Loop. In addition to being beekeepers, this family farm also has a small orchard that focuses on cherries, apricots, and peaches.
Paynter's Fruit Market
Just seconds off Highway 97 is Paynter's Fruit Market. Choose from u-pick fruit options, or if you're limited with your time, already harvested local fruits and vegetables are also available. Ice cream and smoothies are also found here if you're looking for a treat to cool you down from the Okanagan summer heat! Open every day during the harvest season from 8 am to 9 pm, this market has everything you need to make a farm-to-table dinner.
Off the Grid Organic Winery 
Have kids in tow? A unique farm experience that caters to both adults and kids is at Off the Grid Organic Winery. Wander through the farm and meet the friendly sheep, goats, chickens, and bunnies. Then take in the beautiful views of the lake, and enjoy a handmade pizza made with locally sourced ingredients while sipping on a chilled glass of rosé.
These are just a few of the 16 farms and fruit stands along the self-guided tour. For a full listing, check out this online brochure here. 

Farmers Market
Westbank Farmer's Market
West Kelowna is home to two farmer's markets! On Saturday mornings from 9 am to 1 pm, the parking lot at the Westridge Shopping Centre hosts an array of vendors with fresh produce, baked goods, clothing, crafts, and more. For a list of vendors, check out the Westbank Farmer's Market website.